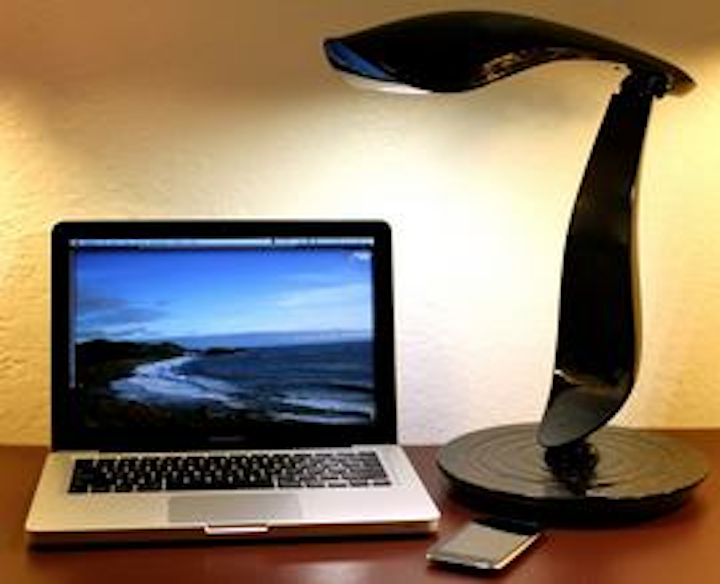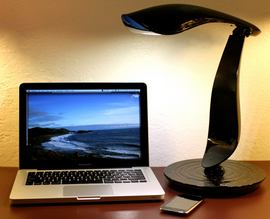 Date Announced: 21 Jun 2011
IMG Lighting is pleased to present announce its Halo Series LED Desk Lamps for the US Market. The Halo Series LED desk lamps come in two variants the Halo 450 and Halo 300 LED Desk Lamps, with 450 lumen and 300 lumen outputs respectively. The Halo Series LED Desk Lamp complements IMG Lighting's awards winning Beacon 600 and Beacon 600 LE lamps.
Beacon and Halo utilizes the latest generation of ultra-bright, high-efficiency LEDs to produce a clear, crisp, sharp light source. With high illumination and low energy consumption, Beacon and Halo is ideally suited for the environmentally conscience household or office that requires superior lighting performance. The cost savings achieved through reduced energy usage enables Beacon and Halo to pay for itself over its lifetime.
By using both cool and warm white LEDs in a single unit, the quality of light produced in terms of color rendering and lighting sharpness is unmatched by other LEDs lamps that use only one type of LED. Our high-efficiency and ultra-bright LED lamps produce 600, 450 and 300 lumens at 10.7 W of power, making the Beacon and Halo Series LED Desk Lamps one of the brightest and best dollar-per-lumen cost value LED lamps in the market.
Manufactured with premium OSRAM LEDs, impact resistant materials, and IMG Lighting's uncompromising commitment to quality, performance, and reliability ensure that Beacon and Halo is built for years of lasting use.IMG Lighting provides energy conscience households and offices with a cleaner, smarter lighting solution.
Contact
Frank Whiteman, European Sales Representative IMG Lighting, Inc.
E-mail:fwhiteman@imglighting.com
Web Site:www.imglighting.com