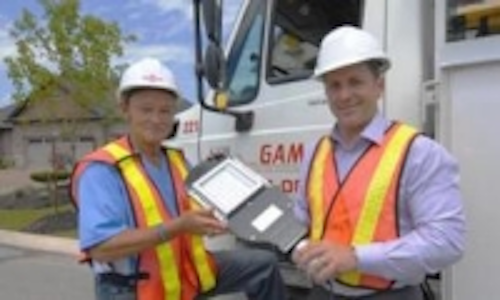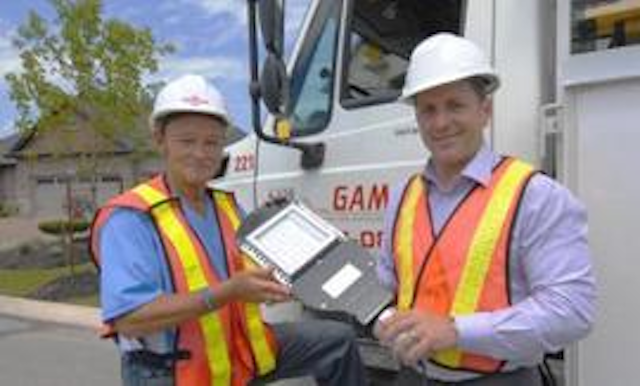 Date Announced: 27 Jun 2011
The Niagara Luminaire Initiative in cooperation with the City of Niagara Falls and Niagara Peninsula Energy reached the mid-point in the largest private sector LED street light infrastructure renewal project Ontario.
A 2-Phased project was initiated late in 2010 to evaluate the street lighting assets in Niagara with the aim at creating a focal point for renewal of this infrastructure.
A pilot project to evaluate the energy and maintenance costs of the existing infrastructure fixtures started in May 2011. Sixteen manufacturers of lighting technology from around the world have donated fixtures to this unique study.
In a typical Ontario city, streetlights consume on an average about 13% of their energy budget. In Niagara Falls, that averages about $500,000 a year. Add in maintenance and renewal, the costs reach nearly a $1,000,000 a year to operate.
Overall, total energy consumption for street lighting in Ontario reaches 1 billion kilowatt-hours per year.
Calculating the social and health costs of this power generation, some estimates point to an $0.18 hidden cost per kilowatt hour to the price we all pay for streetlights. "if we are going to maximize the benefits from the massive investments being made in renewables and distribution system upgrades, we need to focus on demand management at the local level", Steven Megannety, partner in the Niagara Luminaire Project said. "Because the majority of streetlights are not independently metered in Ontario, there is a disconnect between need for conservation and importance of renewing the streetlight system."
Starting May 15, 2011, the project team began monitoring 17 unique sites in Niagara Falls that represent all types of roadways in the city. All streetlights in the study areas were washed and re-lamped according to standard operations, after which light output and energy consumption was measured.
The sites ranged from 4 to 14 lights from different manufacturers on a controlled circuit measured by a revenue class meter by Niagara Peninsula Energy, ensuring data collection was isolated from any influences on the electric load. Each site was chosen to represent a typical street classification in any Ontario city.
All the manufacturers chose the site that would best highlight their products ensuring unbiased data collection. "We are product agnostics" Megannety said, "so having the 16 manufacturers and three adaptive control systems has been a great asset".
"What we anticipate getting is a complete model of the streetlight infrastructure in a typical Ontario city, Larry Vaughan of the Niagara Luminiare Initiative said. "That way, we can best determine what kinds of technologies will meet the needs of the city and be supported by the residents".
Phase 2 of the project is to build a model for a complete renewal of the streetlight asset in Niagara that will include a public private financing model. "P3 financing is used all over the world and by sharing the risk, cities can take one major infrastructure off their radars", said Larry Vaughan, partner in the Niagara Luminaire Initiative.
Niagara Luminaire is also working with Niagara College to assess and backup all data collection as well as benching testing of the existing systems.
Surveys were delivered to all the homes on the target streets and circulated via the Chamber of Commerce network across the region.
There was a photo opportunity on June 23, 2011 at 12:15 p.m. on Tapestry Court in Niagara Falls. Mayor Jim Diodati helped to install a new streetlight manufactured by VerdeLED of Cork Ireland.
Contact
Steven Megannety 905.650.5866
E-mail:steve@niagaraluminaire.com
Web Site:niagaraluminaire.com