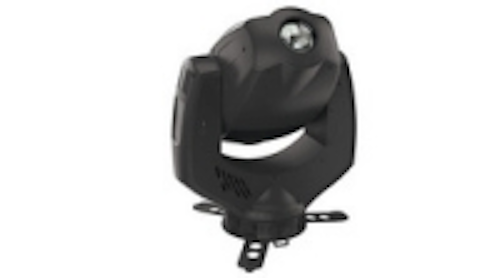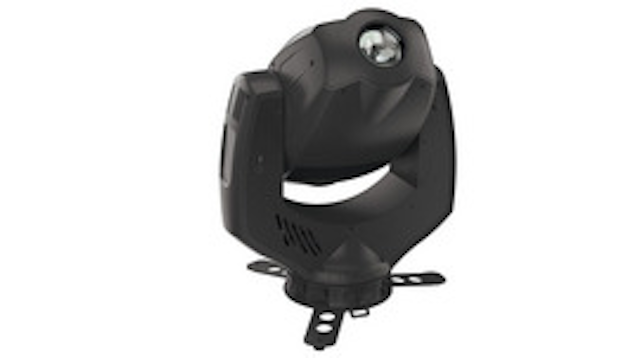 Date Announced: 30 Jun 2011
A.C. Entertainment Technologies (AC-ET) Ltd's Lighting division has supplied over thirty new GLP Impression Spot One LED fixtures to leading London, UK rental company Colour Sound Experiment. These were delivered for the start of their mega busy summer festival season, which included lighting several stages at last weekend's Glastonbury 2011 – one of the UK's largest and best known music festivals.
Recently shown at PLASA Focus by AC-ET – the exclusive UK and Ireland distributor for GLP - the latest addition to the popular Impression LED range is a high powered, fully featured, moving head Spot fixture which uses a potent 400 Watt RGB LED chipset for the lightsource.
This latest sale marks Colour Sound's third major investment via AC-ET in fixtures from the GLP Impression range, boosting its huge inventory to now include the Spot One, 120 RZ Zoom and original Impression 90 LED fixtures.
The company's Haydn Cruickshank explains that with clients' numerous festivals and events on the horizon this summer, he initially looked at purchasing more profile moving lights. However, the Impression Spot One then came online, with the huge bonus of not needing replacement bulbs or dichroic filters - making it a very cost-effective proposition by comparison.
In addition, the Spot One is one of the most innovative fixtures to recently launch, so it was an ideal time to purchase. Colour Sound was also an early adopter of the other GLP Impression fixtures in its inventory. Haydn comments "GLP were one of the first manufacturers to produce high quality LED moving lights and they have a great track record, as does AC-ET with its excellent after-sales service and support."
AC-ET sent some Spot One units to Colour Sound for evaluation. They looked at these in the warehouse first, and then decided to put them through their paces properly in the demanding working environment of a rave in Brixton, where they were also side by side with a number of other conventional lightsource moving heads.
"We put the Spot Ones through a tough and exacting work-out, and our crew were all really impressed with the fixture's output and functionality - which were our key criteria," states Haydn, "Along with consistent colour temperature", which is another area where the Spot One excels.
Haydn's original Impression 90s were purchased about four years ago and are still going strong, "They are good, very robust and have lasted well."
He adds that it's not just his opinion that matters. He consults closely with others on the Colour Sound team before making decisions about which fixtures to purchase, as well as with their regular freelance designers and technicians and those out using the kit day-to-day. All were unanimous that a Spot One investment would be a wise one.
The same week they were delivered by AC-ET to the Colour Sound warehouse some of the new Spot Ones went straight up to Inverness in Scotland for the 2011 Rockness festival.
Held on the picturesque shores of Scotland's Loch Ness, 12 fixtures were deployed on the festival's Second Stage lighting rig, which was designed and looked after by Richard Gilson. The eclectic mix of performances included Groove Armada's 'Red Light' DJ set, Mark Ronson's DJ set, DJ Shadow, Herve, Disco Glimmers, The Cribs, Bombay Bicycle Club and many more.
At Glastonbury, ten of Colour Sound's Spot Ones were utilised on the Club Dada stage (located in the Shangri La area) and another six on Cube Henge, one of four stages lit by Colour Sound in the Dance Village.
Their Spot Ones will also be appearing at various other festivals throughout the summer, including The Secret Garden, for which Colour Sound supplies site-wide lighting; Latitude, Creamfields, The Big Chill and many others, plus being utilised on assorted Colour Sound corporate projects.
The rights and ownership of all trademarks are recognised.
The information contained herein is correct at the time of printing, however as we are constantly refining our product range we reserve the right to change the specification without notice. E&OE.
Editor's note:
Based 30 miles to the west of London, UK, the "A.C. Group" was founded in the early 1970's by David Leggett and the late Richard Floyd.
A.C. Entertainment Technologies Ltd. is one of the largest European distributors of professional lighting, audio, rigging, video and associated equipment to the entertainment industry, supplying customers located throughout the World. The corporate headquarters, housing UK and International sales, demonstration, manufacturing, repair and substantial warehouse operation are located in High Wycombe, Buckinghamshire. The company also has a Northern Region sales office with additional demonstration and warehouse facilities located in Leeds, West Yorkshire.
In addition, the Group has a separate projects company, A.C. Special Projects Ltd, and sales, manufacturing and warehousing operations in Europe, North America and Asia.
Contact
For more press information on A.C. Entertainment Technologies, please contact Louise Stickland on +44 7831 329888 or +44 1865 202679 or EMail ; louise@loosplat.com. For more information from AC-ET direct, please contact: A.C. Entertainment Technologies Ltd. +44 (0)1494 446000 sales@ac-et.com www.ac-et.com
E-mail:louise@loosplat.com
Web Site:www.ac-et.com