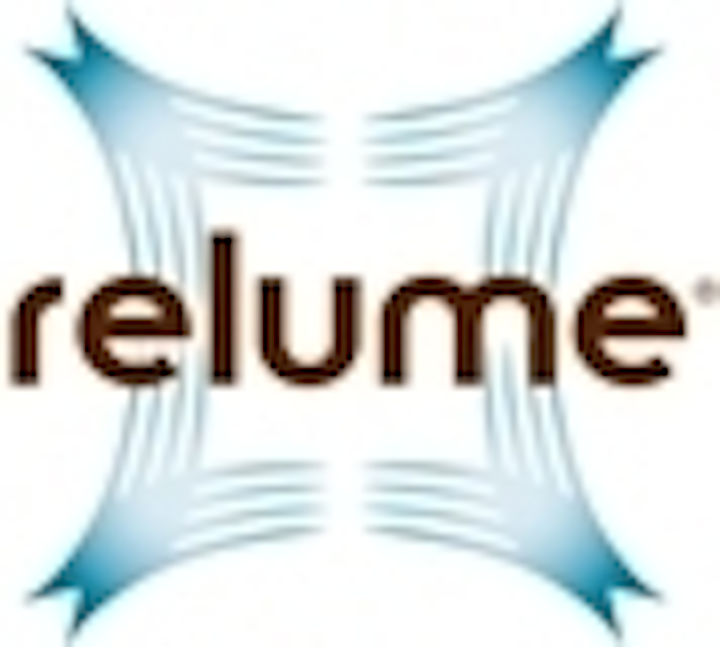 Date Announced: 13 Sep 2011
OXFORD, Mich. - Relume Technologies, a leading manufacturer of light-emitting diode (LED) products and smart-grid control systems for outdoor lighting applications, has announced the appointments of Steve McCarthy and Ashraf Alfayez to its engineering team.
"I am thrilled to welcome Steve and Ashraf to the Relume family," said Crawford Lipsey, CEO for Relume. "Their extensive LED and product development experience will be invaluable as we continue to expand the number of new product offerings."
McCarthy has been named director of engineering, with responsibility for leading Relume's new product engineering and R&D programs. He joins Relume from Visteon Corporation, where he spent 17 years in key management positions in product development, quality, and new business development. In these roles, he led the diversification of Visteon's product offerings, as well as the development of new trends in OEM products, including LED lighting applications.
Prior to Visteon, McCarthy held process engineering and product quality engineering positions at Ford Motor Company. A native of metro-Detroit, McCarthy has a Bachelor of Science degree in Mechanical Engineering from Lawrence Technological University in Southfield, Michigan. He lives with his family in Farmington Hills, Michigan.
Alfayez, a ten year veteran of the lighting industry, has been named senior product design engineer. He joins Relume from LSI Industries, where he served as senior product design engineer, responsible for the design of indoor and outdoor LED products for parking garage, lighting canopy, high bay, and linear applications, for both new construction and retrofit markets.
Prior to LSI Industries, Alfayez served as senior product design engineer at Acuity Brands Lighting. A native of Jordon, Alfayez has Bachelor of Science degrees in both Industrial and Mechanical Engineering from the State University of New York-Buffalo, and a master's degree in business administration from Ashland University in Ashland, Ohio. He lives with his family in Rochester Hills, Michigan.
About Relume
Relume Technologies is a leading manufacturer of highly efficient, environmentally friendly and cost effective LED lighting products and control systems utilizing patented thermal management and lighting controls technology. Relume products are used in street and area lighting, commercial signage, outdoor advertising, transportation and U.S. military applications. For more information, visit www.relume.com
Contact
Andi Jenkins Beringea 248-489-9000
E-mail:ajenkins@beringea.com
Web Site:www.relume.com