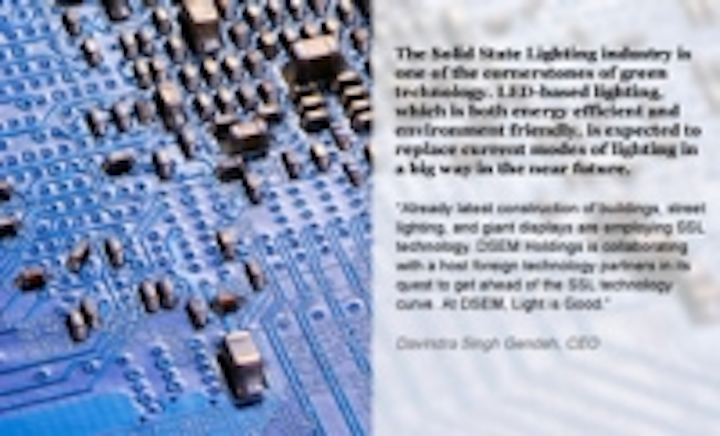 Date Announced: 09 Sep 2011
Hong Leong Manufacturing Group (HLMG) has acquired a strategic share in DSEM Holdings Sdn Bhd. This acquisition will evolve DSEM from a contract manufacturer into a product company, marketing its own brand.
DSEM, a manufacturer of proprietary thermal substrates for the global LED industry and supplier to major US and European brands, will be fully integrated into HLMG.
HLMG has placed key members on DSEM's Board and is now actively involved in driving DSEM forward as part of a greater strategy to own a controlling stake in DSEM.
By moving away from contract manufacturing to a proprietary brand, DSEM will be able to compete more directly in the global solid state lighting (SSL) market, estimated to be worth some USD40 billion annually.
This investment will be used to enhance research and development, marketing activities and to expand existing production capacity at their facility in Penang. DSEM aims to be the leading Malaysian LED producer for export, meeting international green technology standards.
This venture is expected to create high-value jobs, especially in product development, business development and materials engineering. This will also enhance manufacturing spin-offs to local suppliers.
GNI Impact: RM300 million (by 2020)
Jobs Created: 350 (by 2020)
Contact
Plot 26, Phase 4, Free Industrial Zone, Hilir Sungai Keluang 3, 11900 Bayan Lepas, Penang, Malaysia. Phone: +(60)4-646-7311 Fax: +(60)4-643-2311
E-mail:customer-service@dsem.com
Web Site:www.dsem.com