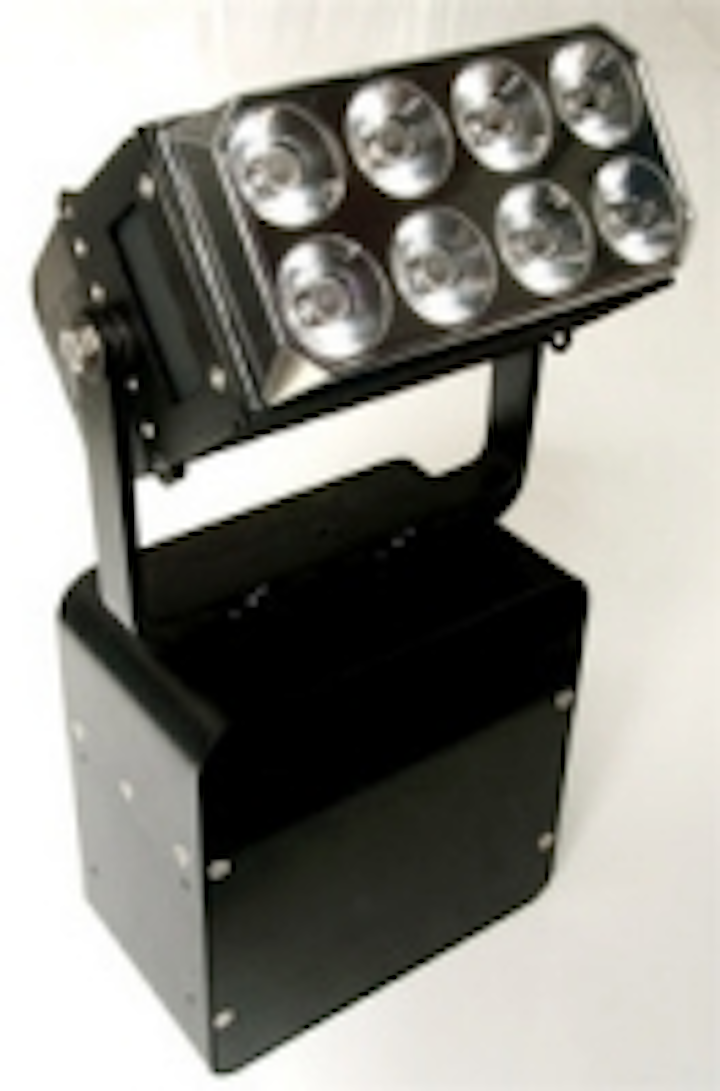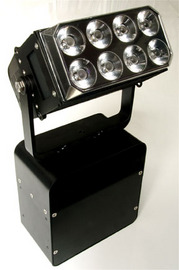 Date Announced: 15 Sep 2011
Specialist UK-based entertainment industry LED manufacturer i-Pix launches two exciting new products at PLASA 2011 and previews upgraded and improved versions of two of its other most popular existing product lines on the stand of its Uk distributor White Light 2-Q13/2-Q18.
Satellite Mk II (launch)
The Satellite was the first i-Pix product designed and produced after the company's launch in 2006, and soon became a best seller and a firm favourite in all sectors of the entertainment industry. Ideal for stage and theatrical applications where space is a premium, the handy sized Satellite 'brick' can be concealed nooks and crannies of all descriptions, in stage sets, under risers, in trussing, etc.
Hugely dynamic, it is equally as great for washing large areas as it is for tightly focussed tasks like truss toning.
At PLASA, the Satellite Mk II is launched.
This takes advantage of the massive leaps forward in LED technology in the last 5 years. The unit is still in the same compact package yet has four times the light output.
Colours include RGB and a 5600°K daylight white. There are also improved homogenised optics, a feature that has always characterised i-Pix' LED products, initially setting them apart from all the rest!
The Satellite Mk II offers 16 bit self-contained DMX for control, or it can be run as a stand-alone device via battery input. It also has inbuilt wireless DMX and battery outputs.
It's now available with a variety of chassis colours including stainless steel and anodised silver, and with quick rig mounts for fitting on to Omega brackets.
Each Satellite Mk II fixture can be run in two square cells of RGBW or as rectangle, multiple units can be interlinked to create eye-catching linear forms with the square pixel format selected.
An optional beam shaping film clips onto the front of the fixture, and optional yokes are available for linear interlinking.
Satellite battery pack (new)
Developed alongside the Satellite Mk II, this transforms the new Satellite fixture into a freestanding, focusable highly portable RGBW illuminative device, complete with stand-alone or wireless DMX playback options.
This makes Satellite Mk II ideal for any events where high quality wireless ilghting is required, including for outdoor areas, gardens, galleries, historic buildings and places challenged for space and convenient hard power or anywhere that benefits from the neatness and practicality of wireless control
The battery pack will run for a minimum of 14 hours with two of the fixtures' four channels at full intensity at any one time.
Satellite Flight case packs (preview)
A handy six way flightcase with an inbuilt battery charging function is previewed, offering the ability for Satellite Mk II fixtures to be programmed whilst in the case. In addition to the charging section, a rigging and cable management area caters for the fixtures whether they are positioned on the deck or rigged in the air.
It is designed as a self contained system when wired to local mains, or can share wireless DMX via the inbuilt mains supply or the external battery pack, which fixes elegantly on to the new Satellite Mk II fixture.
The case can also be hard wired via standard DMX - for quick and simple pre programming of fixtures whilst still cased.
Beamlight - Launch
This brand new fixture offers a new high brightness low power alternative to the classic rock 'n' roll ACL 'strings' which are enjoying such a renaissance. The i-Pix Beamlight presents similar stunning crisp, powerful beam effects in a far more flexible and energy conscious package.
The i-Pix Beamlight is sold as a four or six lamp 'classic' style bar, and features a 40 Watt RGB and daylight white light engine with superior homogenised optical design, a novel heat management system and a distinctive appearance.
It is IP 65 rated for exterior use and utilises focusing optics with a range of +35° to -35° with a tight 5° beam at its narrowest. The beam has the ability converge or diverge more compared to a standard ACL.
The units are available in different paint finishes, and with various light engines - including white, daylight white, RGBW, RGBA - with tuneable white and UV available in the single fixtures from the autumn
i-Pix BB range - Higher brightness makeover (preview)
i-Pix has hot-rodded it's complete BB range so each new BB now emits four times the light output for the same power consumption.
The RGB light engine has also been enhanced with a new green LED, improving the colour mixing CIE triangle available across the whole BB range
BB 1 and BB 1 Narrow Beam (preview)
These versatile fixtures now feature a substantial increase in intensity, with 5 times the output for the 20°, 35° and 45° versions, and a three-fold increase for the 10° beam version.
Utilising an RGB and daylight white combined light engine, the BB1 and BB1 Narrow Beam fixtures are IP 68 rated and therefore submersible, complete with a salt resistant paint finish (different colours available to order) and a new 6-way stagebox and rack-mount system.
Contact
Louise Stickland +44 (0)7831 329888 +44 (0)1865 202679 i-Pix direct +44 (0)161 443 4140
E-mail:louise@loosplat.com
Web Site:www.i-pix.uk.com