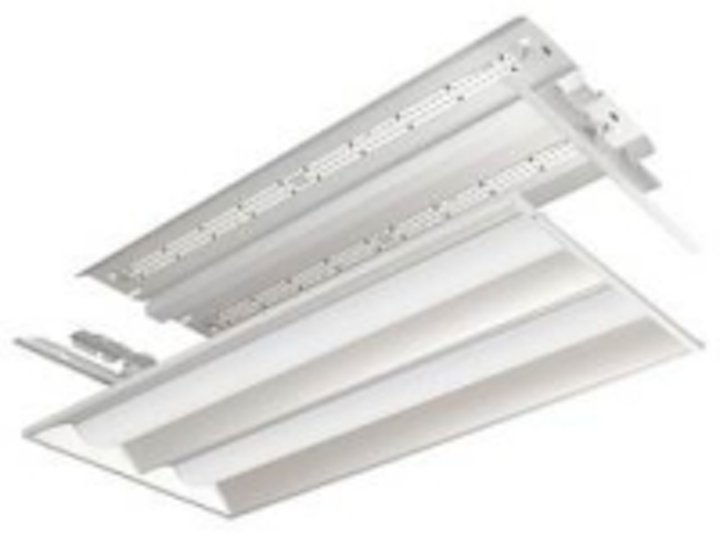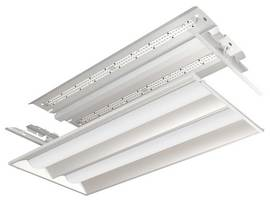 Date Announced: 13 Sep 2011
Atlanta – Acuity Brands, Inc. (NYSE:AYI), a market leader in innovative energy-efficient lighting and control solutions, has expanded its LED indoor ambient lighting portfolio with the launch of the Lithonia Lighting® RTLED™ RELIGHT assembly kit. The RTLED RELIGHT kit is a high-quality, volumetric assembly designed to bring the advantages of LED lighting to renovation projects. It joins the RTLED, ACLED, TLED and VTLED as part of Lithonia Lighting's versatile recessed LED indoor ambient lighting product family.
The RTLED RELIGHT brings an updated look to a space without ever breaking the ceiling plane. The easy one-to-one fixture replacement installs from below the ceiling and offers a high quality of light with the added benefit of energy savings. The energy savings can be maximized by the use of advanced LED lighting technology, full range dimming, and flexible, intelligent control options.
"The RTLED RELIGHT complements the expanding Lithonia Lighting indoor ambient LED product portfolio for both new and renovation construction projects," said Dave Ranieri, Acuity Brands Lighting Vice President and General Manager, Lithonia Lighting Commercial Indoor Products. "The ability to offer a retrofit LED product that upgrades the quality of light and improves energy savings is a unique solution," Ranieri continued.
The RTLED RELIGHT is available in 2'x2' and 2'x4' configurations for parabolic and lensed troffer upgrades.
The RTLED RELIGHT is available nationally through Acuity Brands' Lithonia Lighting sales representatives and authorized distributors. For more information about RTLED RELIGHT, visit http://lithonia.acuitybrands.com/Relight/LED_RELIGHT.aspx.
About Acuity Brands
Acuity Brands, Inc. is a North American market leader and one of the world's leading providers of luminaires, lighting control systems and related products and services with fiscal year 2010 net sales of over $1.6 billion. The Company's lighting and system control product lines include Lithonia Lighting®, Holophane®, Peerless®, Mark Architectural Lighting™, Hydrel®, American Electric Lighting®, Gotham®, Carandini®, RELOC®, Antique Street Lamps™, Tersen®, Winona® Lighting, Synergy® Lighting Controls, Sensor Switch®, Lighting Control & Design™, Dark to Light®, ROAM®, Sunoptics® and Healthcare Lighting®. Headquartered in Atlanta, Georgia, Acuity Brands employs approximately 6,000 associates and has operations throughout North America, Europe and Asia.
Contact
Samantha McLarty 770.860.3917
E-mail:samantha.mclarty@acuitybrands.com