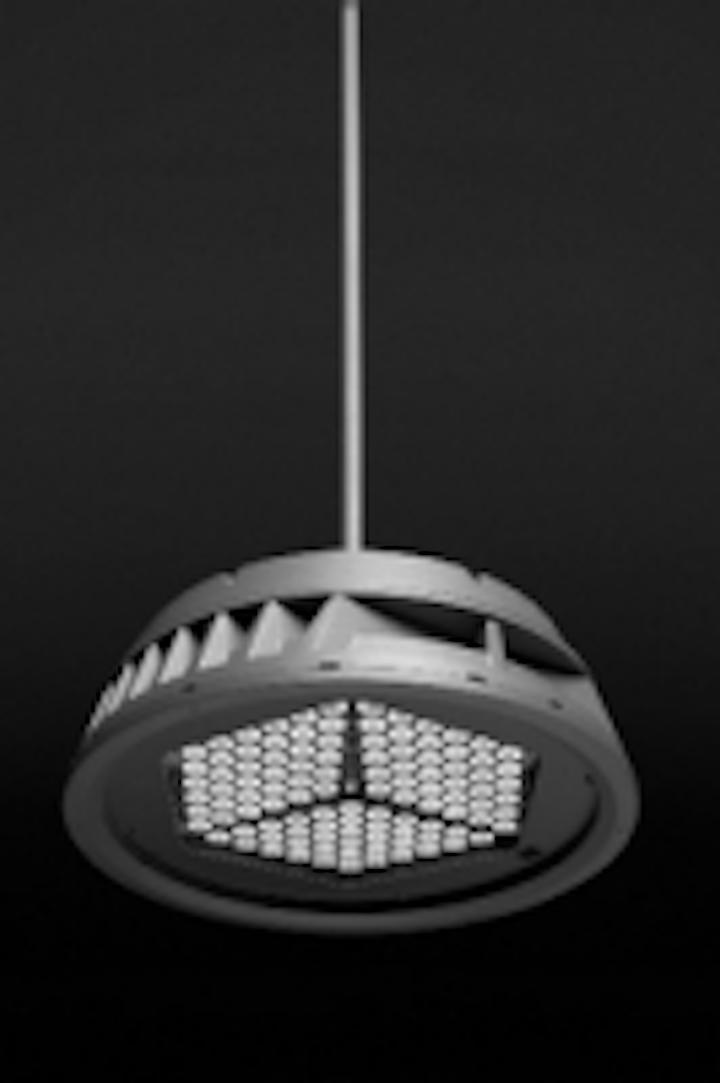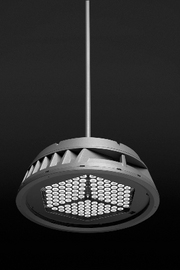 Date Announced: 22 Sep 2011
Lumenpulse Expands Lumenbeam Pendant Series with LBX (Xlarge) Version
New architectural LED fixture for large indoor spaces brings high design consistency and fast ROI through energy and maintenance cost savings
Montreal, QC, -- Lumenpulse Inc. (www.lumenpulse.com), a leading innovator and manufacturer of high performance, architectural LED-based lighting solutions for commercial, institutional, and urban environments, today announced the release and immediate availability of the Lumenbeam LBX (Xlarge) Pendant. Developed for large interior spaces such as lobbies, atriums, convention centers and more the Lumenbeam LBX Pendant offers a greener, cost effective and design savvy alternative to conventional, maintenance intensive HID pendants or downlights.
With this newest addition to the Lumenbeam product family -- which uses the same fixture design as the 2011 LFI Innovation Award-winning Lumenbeam LBX projector — a sleek and consistent look and feel can be carried across a building's interior and exterior flawlessly. The LBX Pendant is a line voltage luminaire (120 to 277 volts), which enables uniform illumination of spaces with ceiling heights as high as 100 feet.
Adding to the freedom of design, the LBX Pendant utilizes various stem lengths and mounting options, multiple optics choices, and a range of accessories to enable the fixture to be adjusted to very specific and customized requirements. It also has full dimming capabilities which gives more latitude to specifiers and can be used with daylight harvesting systems.
On a sustainability and energy savings front, the new LBX Pendant offers impressive, tangible benefits as well. Like other Lumepulse products, the LBX Pendant is uniquely designed to offer simple maintenance and component replacement without having to replace the entire luminaire, making it an attractive alternative to conventional, maintenance intensive HID pendants or downlights. In fact, depending on the specific installation, maintenance costs can be reduced by as much as 80% while allowing up to a 70% savings in energy, depending on the given installation.
Finally, Lumenpulse products, including the LBX Pendant, utilize a dual chamber technology, which helps dissipate heat creating an unmatched L70 lifetime of 120,000 hours … the longest in the industry.
"Using traditional lighting options in large interior spaces can be a challenge and the costs for running and maintaining these spaces a real headache," said Yvan Hamel, Lumenpulse Vice President of Product Development. "Lumenpulse's combination of LED-based fixtures and architectural design offers flexibility and savings in effort and energy that makes the LBX Pendant a winning choice for specifiers and their clients."
The LBX Pendant is available in white, static colors, and RGB. The white version is offered in 4 color temperatures; 2700K, 3000K, 3500K and 4000K. The 3000K version delivers 29fc and a beam diameter of 11 feet when mounted at 100 feet (with a 6˚ optic). The white versions are available with 0-10 volt, DMX or DALI dimming options, and the RGB version is DMX 512 ready.
Full details are available on the Lumenpulse website at www.lumenpulse.com/products.
About Lumenpulse Inc.
Founded in 2006, Lumenpulse develops and manufactures high performance, sustainable architectural LED-based fixtures and solutions for commercial, institutional, and urban environments. Attention to detail in mechanical, optical and fixture design has positioned Lumenpulse as a leader in the global LED lighting marketplace for indoor and outdoor uses. In addition to comprehensive product family offerings, Lumenpulse also specializes in the design, manufacturing and commissioning of large scale, customized, LED lighting solutions worldwide.
For more information, please visit www.lumenpulse.com.
Contact
Jason Broadhurst Director of Marketing Lumenpulse Phone: 1-877-937-3003
E-mail:jbroadhurst@lumenpulse.com
Web Site:www.lumenpulse.com