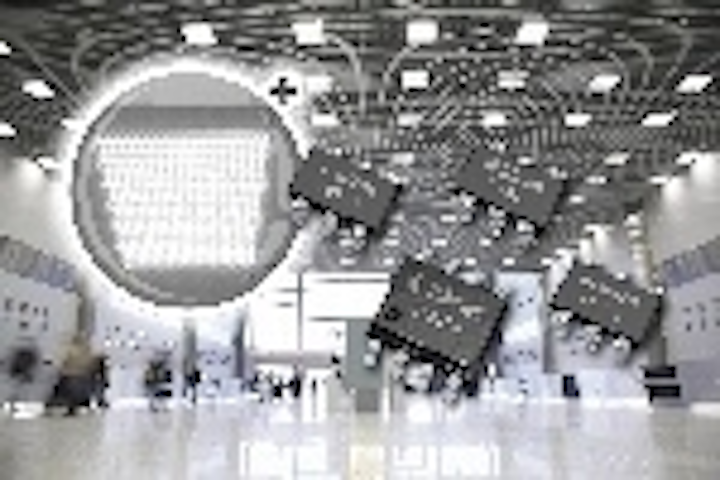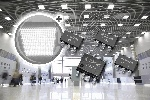 Date Announced: 21 Sep 2011
Neubiberg, Germany – Infineon Technologies (FSE: IFX / OTCQX: IFNNY) extended its family of switch-mode LED drivers with new devices for high power LEDs used in general lighting applications. Combining a thermal protection feature that contributes to the lifetime of LEDs with flexibility in output current range from 350mA up to multiple amperes, the new drivers are cost-effective solutions for the design of highly-efficient indoor and outdoor lighting.
The new ILD series include LED driver ICs with integrated power stage as well as with external MOSFET achieving up to 98% driver efficiency across a wide range of general lighting applications, including MR16 halogen retrofits, residential and commercial luminaires, architectural lighting and street lamps. In addition to high output current range Infineon's ILD family provides high flexibility to customers by two different dimming methods, analog and PWM (Pulse Width Modulation) dimming. Besides the wide spread over-current protection the ILD drivers offer an over-temperature protection that is tailored to protect the LEDs and the LED driver IC from thermal overstress delivering the maximum possible operating life of the LED lamps and LED fixtures.
"With the new ILD family Infineon can address LEDs for all power ranges including low-, mid-, high- and ultra-high-power LED applications with products that allow cost-effective design with optimal performance," said Hakan Yilmazer, Segment Head for DC-DC LED drivers for General Lighting at Infineon Technologies. "LED technology is driving a revolution in lighting that fits exactly with Infineon's vision of how electronics will improve energy efficiency."
Researchers at Strategies Unlimited estimate global sales of 227 million LED driver IC units for lighting in 2011. According to market experts, the world market for LED driver ICs for lighting is growing from US dollar 114.7 million in 2011 up to US dollar 585.4 million in 2015. This means a compound annual growth rate (CAGR) of more than 50 per cent.
The devices in the ILD series can achieve high cost effectiveness because they have been designed for specific LED currents or applications. As an example, the ILD2035 has been designed for MR16 lamps with 1W LEDs. Another good example is the ILD4001, where the features and protection functions are included into a stand-alone LED controller and an external MOSFET is used as a power stage. Three devices – ILD4001, ILD4035 and ILD2035 – will be available in SC-74 package with very small form factor and the fourth device – ILD4120 – comes in DSO-8 package with exposed pad.
The ILD family includes wide input voltages, from 4.5 V to 42V for ILD4001 and 4.5V to 40V for ILD4035 and ILD4120 providing the flexibility to be used with most of the standard power supplies. Dimming can be implemented using PWM managed by a microcontroller or alternatively by analog control voltage.
As with all Infineon LED drivers, Infineon offers extensive design support, including demonstration boards, application notes and an online design tool that can be used from part selection to reference design generation, verification and BOM (bill of material) creation.
Availability and Pricing
All of the ILD series devices are available today in sample quantities and as demonstration board starter kits, with production ramp starting now. As a pricing example, the ILD4035 device (350mA output, SC-74 package) is US Dollar 0.60 for 10,000 pieces.
Further information on Infineon's new LED Driver ICs is available at www.infineon.com/lowcostleddrivers
About Infineon
Infineon Technologies AG, Neubiberg, Germany, offers semiconductor and system solutions addressing three central challenges to modern society: energy efficiency, mobility, and security. In the 2010 fiscal year (ending September 30), the company reported sales of Euro 3.295 billion with approximately 26,650 1 employees worldwide. Infineon is listed on the Frankfurt Stock Exchange (ticker symbol: IFX) and in the USA on the over-the-counter market OTCQX International Premier (ticker symbol: IFNNY).
1Mentioned number of employees contains about 3,075 employees of the Wireless mobile phone business (Wireless Solutions), which was sold to Intel Corporation.
Further information is available at www.infineon.com
This news release is available online at www.infineon.com/press
Contact
International Toll Free: 00800 951 951 951 Direct Access: +49 89 234 65555
E-mail:LED.Drivers@infineon.com
Web Site:www.infineon.com/lowcostleddrivers