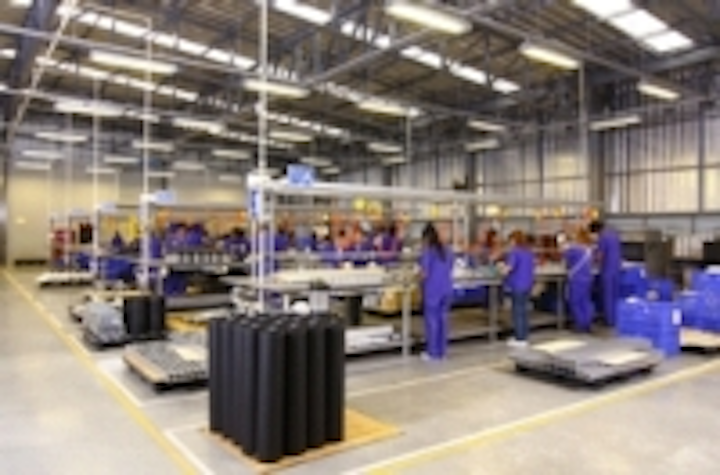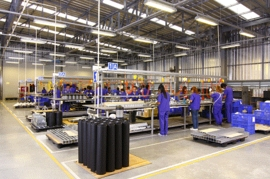 Date Announced: 08 Sep 2011
Ligman, a leading outdoor lighting manufacturer represented in 60 countries, is set to become a major player in the British lighting industry as it opens its first UK office in Birmingham.
With operations in the USA, UAE, KSA, Netherlands, Spain, India, South Africa and Thailand, Ligman is a major international powerhouse that operates exclusively in the outdoor lighting market. The launch of its UK office – which is based in the prestigious Fort Dunlop Building in Birmingham - allows Ligman to bring its significant sector expertise to the UK.
Ligman's burgeoning UK operations are a reflection of the substantial growth that the business is undergoing worldwide. At its company headquarters in Thailand, Ligman is set to increase the capacity of its manufacturing facility three-fold from its existing 12,000 sq m site, with the recent acquisition of a further 25 acres of land.
Jerry Blackmore, Managing Director of Ligman UK, comments: "The launch of Ligman UK represents a landmark development for the company as a whole, and we are set to offer our UK customers a unique commitment to quality and service. Certain other manufacturers consider outdoor lighting to be an add-on to their existing lighting ranges, but at Ligman, outdoor lighting is our core business. We are able to focus 100% on this technology area, which is of significant benefit to our customers."
He adds: "Although our UK presence is still growing, it is clear that Ligman is a name you should know."
Ligman's new UK base is in Birmingham, but the company has also established a warehouse/distribution partnership with Mini Clipper in Buckinghamshire. Mini Clipper's facility will contain a substantial stockholding of Ligman's everyday service lines before transfer to Electrical Wholesalers.
As an ISO-9001-accredited company, Ligman is committed to providing high-quality outdoor lighting products at a competitive price. For this reason, Ligman only uses totally branded control gear inside their lighting products, such as the Austrian-manufactured Tridonic or the German Vossloh Schwabe brands. The company's luminaires are designed to withstand harsh and challenging environments, from the heat of Dubai to the cold of Moscow and the damp of Seattle to the corrosive atmosphere of Cape Town.
Ligman also makes research and development a priority, with a dedicated R&D facility which includes a full testing laboratory for IP testing and photoelectric tests. The latest investment is a brand new Gonio-Photometer, specifically designed for testing LED luminaires. The company has also just launched a full LED range enhancing the latest LED technology.
For more information – visit: www.ligmanlighting.co.uk
Contact
Jerry Blackmore – Managing Director - 07717 370100 Andrew Chell – Lighting Solutions Manager - 07557 672220
E-mail:jblackmore@ligmanlighting.co.uk
Web Site:www.ligmanlighting.co.uk