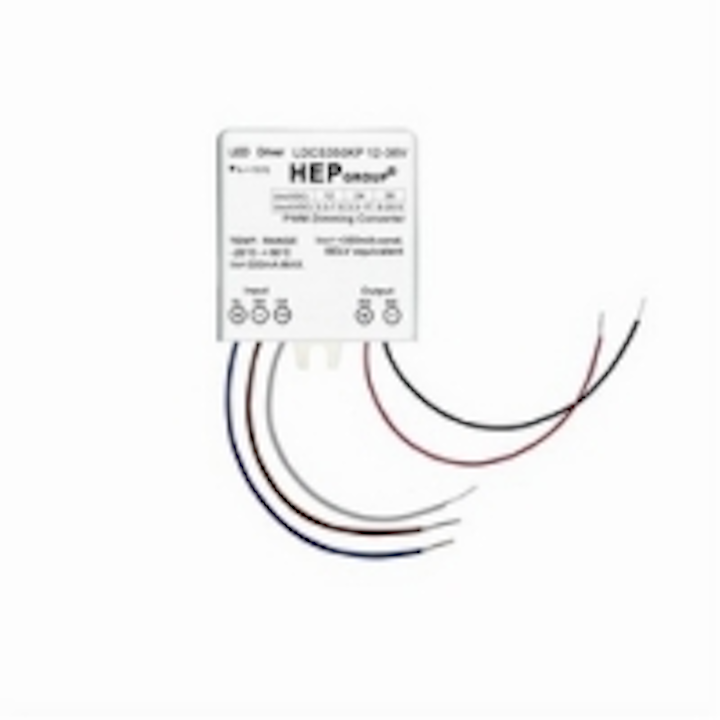 Date Announced: 14 Sep 2011
HEP Group specializes in designing, manufacturing and marketing delicate, reliable, safe and energy-saving, electronic devices that supply optimal power for green lighting. We launch a series of newly developed DC/DC Converters for LED lighting fixture. There are 12 models of boost converter available in 350mA or 700mA outputs, and 3 models of buck converter available in 350mA output. Also we offer customized and quick-to-market service.
Any choice of these DC/DC Converters (30x30x11mm, 106.2x32.9x21.5mm, 48.9x42x20mm) is perfect for extra compact size LED lighting application, including options of specified customization for constant-voltage or constant-current. They are ideally suitable for commercial lighting.
The stand-alone mount-on design outside luminaries prevents the unit away from damage of high temperature generated by LED bulbs. Lifetime is up to 50,000 hours and it achieves high performance as well.
The primary beneficial advantage is the device can lower down overall fixture cost. Each converter independently differentiating the desired direct current is capable to drive-N-dim several LED luminaries synchronously just via a single external power supply and an extra dimmer. Unnecessary to build in complete set of LED driver naturally miniaturizes the structure of luminary. Coupling with a compact DC/DC converter creates fixture application more versatile and attractive. Ease of design-in concept significantly reduces lighting fixture costs and interval of time-to-market.
Each model delivers superior dimming effect throughout the integration of PWM technology. And it is compliance with SELV. Extra low-voltage output offers full safety on installation and operation.
HEP Group cares for the earth and strives to maximize the performance of lighting and create a new world with green lightings.
Contact
HEP Tech Co., Ltd. Tel: +886 4 35009325 Fax: +886 4 35009327
E-mail:sales@hep-tech.com.tw
Web Site:www.HEPgroup.net