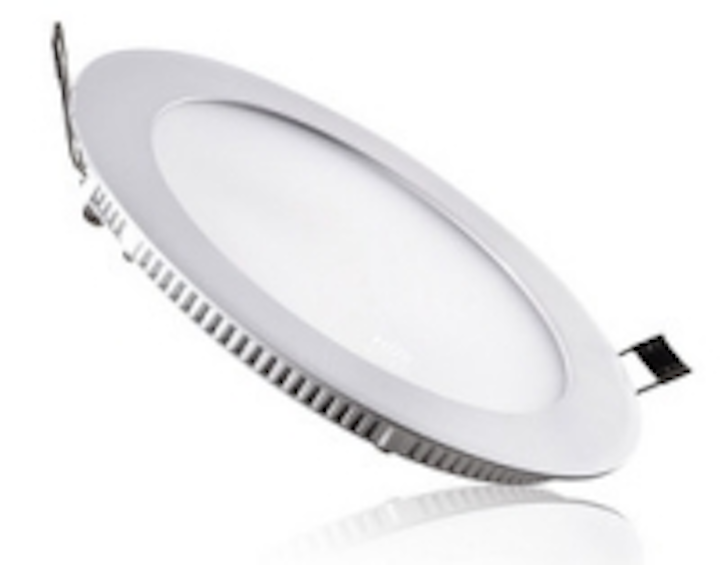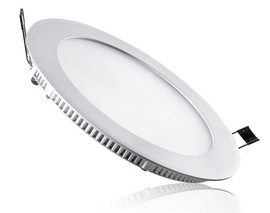 Date Announced: 22 Sep 2011
September 22, 2011, Taipei, Taiwan – FZLED, the leading maker of LED lighting products, today launched a new range of 12-Watt LED downlights featuring cutting-edge light guide technology. The energy-efficient, low-maintenance FZL-DL06-00 series is a simple money-saving replacement for any older 6-inch diameter downlight.
The innovative FZL-DL06-00 series introduces light guides to direct part of the LED light output to the sides. This creates a far more pleasant, balanced and gentle illumination than competing downlights, but without compromising coverage or brightness.
The FZL-DL06-00 series is the now the most obvious downlight choice for all indoor, architectural, biological, mood and flood lighting applications. Reinforcing FZLED's already high reputation for quality, these new LED downlights give users a high-quality indoor lighting solution that's also energy-saving and environmentally-friendly.
FZLED's new FZL-DL06-00 series is the most versatile option for all interior locations, with its a choice of three color variations: warm white (FZL-DL06-00-WW-12), near white (FZL-DL06-00-NW-12) and cool white (FZL-DL06-00-CW-12). The WW-12's warm 3000K light provides 600 lm with a Color Rendering Index (CRI) of better than 80, while the CW-12 achieves 750 lm with its bright 6000K illumination.
All models satisfy the broadest range of lighting applications with an optimum 120º beam angle. The FZL-DL06-00 downlights can accept a wide range of input voltages, from 100 to 240 volt, and an operating temperature range from -20º to 40ºC, making them suitable for almost all locations worldwide.
These downlights' LED lifetime is at least 20,000 hours. With this extremely low-maintenance LED design and their stylish and durable, steel, aluminum and PMMA plastic construction, FZLED's latest LED downlights will outlast competing products even as they save energy for customers.
Offering an electrical efficiency greater than 85%, thermally-optimal design, and an outstanding energy-to-light conversion ratio, FZLED is excited to expand its range of lighting products with the most advanced, cost-effective downlight available on the market at the present time.
FZLED's 12-Watt FZL-DL06-00 Series LED Downlights are available in Taiwan, Singapore and Thailand initially. FZLED is eager to work with new distributors worldwide in order to bring these attractive, innovative, energy-saving, and high-performance lighting solutions to consumers everywhere.
Applications
.Indoor Lighting
.Easy 6-inch downlight replacement
.Architectural Lighting
.Mood Lighting
.Flood Lighting
.Biological Lighting
Features
.Energy Saving
.No heat, No UV, or IR light radiation
.Low power LEDs
.Long lifetime, better than 20,000 hours (L70)
.Ra > 75 for white light
.Power consumption up to 12W
.High power driver efficiency > 85%
.Power Factor > 0.95
.UL, CE, FCC approved (Driver)
Specifications of the FZL-DL06-00 LED downlight series
.Power Consumption – 12W (±10%)
.Input Voltage – AC 100-240V
.CCT – 3000K (WW) or 4000K (NW) or 6000K (CW)
.Luminous Flux (lm) – 600 (±10%) with 3000K or 620 (±10%) with 4000K or 750 (±10%) with 6000K
.CRI – Greater than 80 (greater than 75 with 6000K CCT model)
.Operation Temperature – -20℃ to 40℃
.Beam Angle – 120°
.Dimension – Ø180 X 18 (mm)
.Net. Weight – 0.46 (Kgs) with driver
.Dimming Functionality – Non-dimmable
About FZLED
FZLED is a Taiwan-based developer and manufacturer of high-performance LED lighting products. As a sub-division of FZTech Inc., FZLED's products have superior mechanical and thermal designs, utilizing the expertise of FZTech. Committed to excellence, FZLED follows a strict TQC for the entire manufacturing process, and conducts R&D projects continuously in an effort to create LED lighting solutions that offer light-weight, high-quality, environmentally-friendly, innovative, and thermally-optimized products to consumers. For more information visit FZLED online at www.fzled.com.tw
Contact
FZtech Inc. Phone: +886-2-2228-7885 Fax: +886-2-2228-8938 Address: 7F-3,No.498, BanNan Rd., Jung He Dist,New Taipei City ,Taiwan,235,R.O.C
E-mail:sales@fztech.com.tw
Web Site:www.FZLED.com.tw