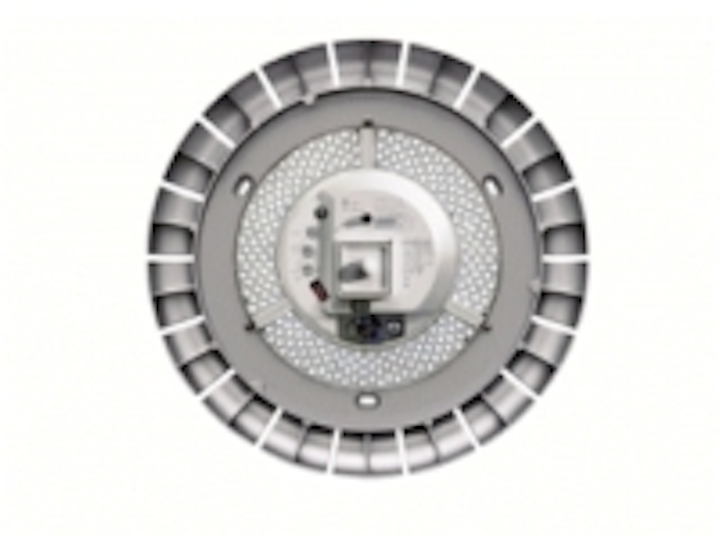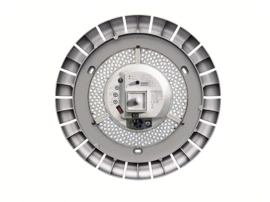 Date Announced: 08 Sep 2011
Steinel (UK) Ltd, the market leader in lighting sensor technology, is launching the RS PRO LED S1, a circular-shaped sensor-controlled light offering the maximum energy-efficiency and long lifespan of LED technology.
The RS PRO LED S1 features a completely innovative design that combines the instant illumination of LED lamps with sensor technology to detect whether a room is occupied and what light levels are required.
LED lamps offer long lifespans of 50,000 hours or more, compared to CFLs, which last just 8,000 hours. By installing the RS PRO LED S1, which comes with a 3-year warranty, organisations are able to cut their maintenance burden considerably, replacing dead lamps far less often. The -10–50°C temperature range of the RS PRO LED S1, with thermal monitoring of LED, protects the LED lamps' lifespan and output.
What's more, LEDs suffer no start-up curve, so lights switch on instantly. Advancements in LED technology also mean that the cold LED light colour of old is gone; the RS PRO LED S1 offers a pleasant, 3500-Kelvin light temperature. There's also a Selectable 10% Basic Brightness Orientation Lighting feature.
Through use of sensor technology, users of RS PRO LED S1 can also be sure that they are only using their lights when strictly necessary, cutting lighting energy consumption to a minimum. Each high-frequency motion sensor, which has a variable detection range of 1–8m diameter, detects when people are using a room. The microwave sensor also measures the amount of daylight in the room, switching the lights off if there is sufficient natural light available. Time delay control is also possible.
The slim-line design (dimensions:300 dia x 67 mm deep) of the RS PRO LED S1 has an output equal to a 100w GLS Tungsten fitting but only uses 18w. It also features an 868-MHz wireless communication system. This means that several lights within a room, stairwell or corridor can be wirelessly interconnected to form a group that work and respond as one big light.
Peter Lawrence, General Manager of Steinel (UK) Ltd, comments: "The sensor-controlled LED lighting of the RS PRO LED S1 can cut companies' financial outlay on both electricity bills and maintenance costs. This long-lasting, highly-intuitive lighting range allows organisations to literally forget all about their lighting needs. The maintenance burden is cut to a minimum, thanks to the long lifespan of the LED lamps, and the sensors mean that the lighting is only ever left on when a room is actually occupied."
Contact
Yvette White Steinel (UK) Limited 25 Manasty Road, Axis Park, Orton Southgate. Peterborough. PE2 6UP Direct Tel: 01733 366740 Direct Fax: 01733 366745
E-mail:steinel@steinel.co.uk
Web Site:www.steinel.co.uk