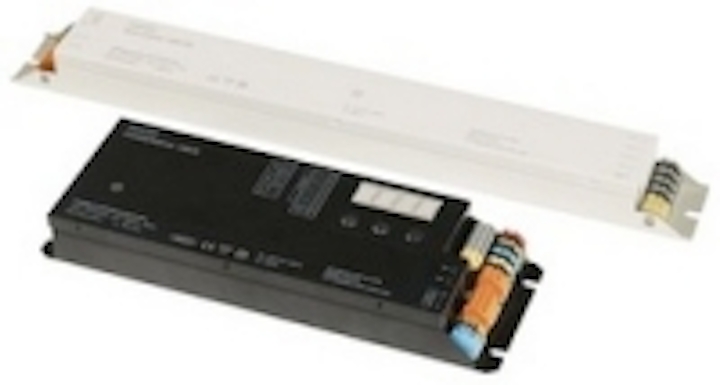 Date Announced: 14 Sep 2011
The entire range of eldoLED's 100W LED drivers is now UL certified for both the US and Canadian market (file no E333135). The constant current versions have been rated UL Class 2 for the US and non-Class 2 for Canada; the constant voltage version has been rated UL Class 2 for both countries.
The 100W LED drivers, each equipped with 4 LED outputs:
- excel in smooth, flicker-free LED dimming to extremely low levels (0.1%) ánd offer choice of dimming curve (gamma-corrected vs linear curve)
- feature a wide compatibility with regard to dimming protocols (0-10V, DALI, DMX/RDM and switch-dim) and input voltage range (120-277 VAC)
- offer full design flexibility and simplified logistics as they can be used across a range of LED families (output current can be set in 1mA or 50mA steps between 200mA-1,050mA) and each LED output can be configured separately.
On POWERdrive and LINEARdrive, a vast array of configuration settings is accessible over the 3-button user interface with display; the LEDcode interface on SOLOdrive and DUALdrive enables configuration of current setting per LED output, dimming curve type, minimum dimming level and NTC throttling temperature.
SOLOdrive AC: for constant current, 0-10V or DALI based general white LED lighting applications; the driver's four LED outputs are controlled over 1 control channel (DALI ballast)
DUALdrive AC: for constant current, DALI based LED lighting applications requiring two control channels for tunable white light or luminaires that combine task and ambient lighting
POWERdrive AC: for constant current, static/dynamic full color LED lighting applications; combines 0-10V/DMX/DALI interface on one unit and each of the driver's four LED outputs can be controlled separately
LINEARdrive AC: for constant voltage, static/dynamic full color LED lighting applications; combines 0-10V/DMX/DALI interface on one unit and each of the driver's four LED outputs can be controlled separately
Contact
North America eldoLED America Inc. 1762 Technology Drive #226 San Jose, CA 95110 USA T: +1 (408) 451-9333 F: +1 (408) 451-9335 Europe, Rest of World eldoLED Europe bv Luchthavenweg 18a NL-5657EB Eindhoven The Netherlands T: +31 40 2054050 T: +31 40 2054058
E-mail:info@eldoled.com
Web Site:www.eldoled.com