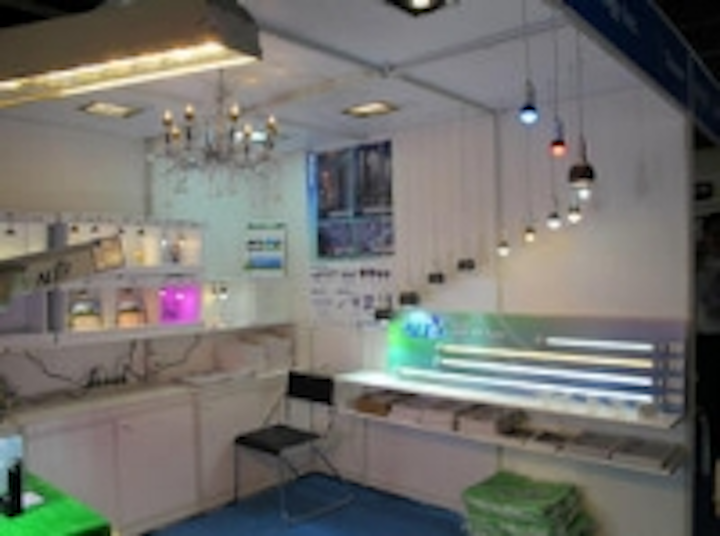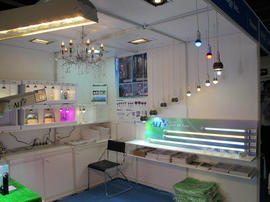 Date Announced: 14 Nov 2011
(Nov 7, Taipei) Aeon Lighting Technology is again successfully presented at 2011 Hong Kong International Lighting Fair Autumn Edition to showcase its high power, high efficiency, and first class quality LED lighting products, including lamps, tubes, street lights. During exhibition, ALT not only met with existed customers to bond the business relationship, but also attracted many world-leading traders in LED industry and distributors for co-operation opportunity. As the result, ALT will move further to connect with worldwide lighting market through this exhibition.
ALT World-class products for entering global lighting market
During this H.K. Lighting Fair, ALT mainly targets to all traditional lighting distributors and traders around the world, and showcase its high quality product series. Based on outstanding heat-dissipation technology inherited from enterprise groups, ALT constantly develops high performance, long lasting, various, high power LED lighting products. With complete supply chain strategy, ALT is able to offer clients flexible lead time and service, and to satisfy all kinds of requests from clients. Except OEM/ODM business service to work with international brands, ALT also presents its own brand "ALTLED" to market its products around the world, and localizes products to fulfill different standards. ALT positions itself as a lighting solution provider and aggressively develops sales channels around the world, including America, Europe, and Australia, Japan, and South Asia area. ALT is showing its strong determination for worldwide market.
High Quality and Standard Products impressed H.K. Lighting Fair
By displaying highest quality and latest LED lighting products, ALT's booth always attract large numbers of visitors around the world. This year, ALT not only showcased its regular product line, but also launched two new products—MR11 and semi-frosted T8 tube by CEO James Liang himself. "Power design is the toughest task for developing MR11."Mr. Liang said, "It is difficult to put a complex power adopter into a less than 2 cm housing. We have to shrink some components to fit the fixture without slightly affecting the original performance and durability for ALT products. It is almost impossible for most of LED lighting manufacturers." After countless trying, ALT finally developed the first MR11 LED light bulb with only 35mm diameter and 30g weight but the efficiency is as high as 93 lm/w. Result of this size and light concentration advantages, MR11 LED light is perfectly suitable for jewelry showcase, boutique shop, and art display. Another newly launched product is semi-frosted T8 tube. Compared to most of LED T8 tubes, ALT's new semi-frosted lens has increased 25% brightness without sharp light that hurting human eyes. Additional lightweight design, the new T8 tube is completely under the safety regulation for hanger lighting fixture. The product is competitive.
Besides new products launched, ALT also exhibited its famous LED light bulbs, tubes, and outdoor lighting fixtures. Light bulbs are including 2011 Red Dot Award product—MR16, A55 bulb, and Chandelier light. With light pipe design, A55 light bulb can reach to 270 degree beam angle and is designed to be main lighting source for indoor usage. And the new Chandelier light with round lens not only increases the safety of the products but also creates a soft touch curve to bring the atmosphere a gentle sense.
Based on its leading heat-dissipation technology, ALT gathers resource from enterprise groups and continues to develop high quality, high performance, and long lifespan LED lighting products to the world. In addition, with variety product range and high flexibility, ALT has the ability to offer comprehensive LED lighting solution to global market. Through this H.K. Lighting Fair, ALT is officially entering international lighting market and becoming the best strategic partner for major lighting distributors in the world.
Contact
Jerry Chou TEL: +886 8226 1289 #3004 FAX: +886 8226 9066
E-mail:jerry.chou@aeonlighting.com
Web Site:www.aeonlighting.com