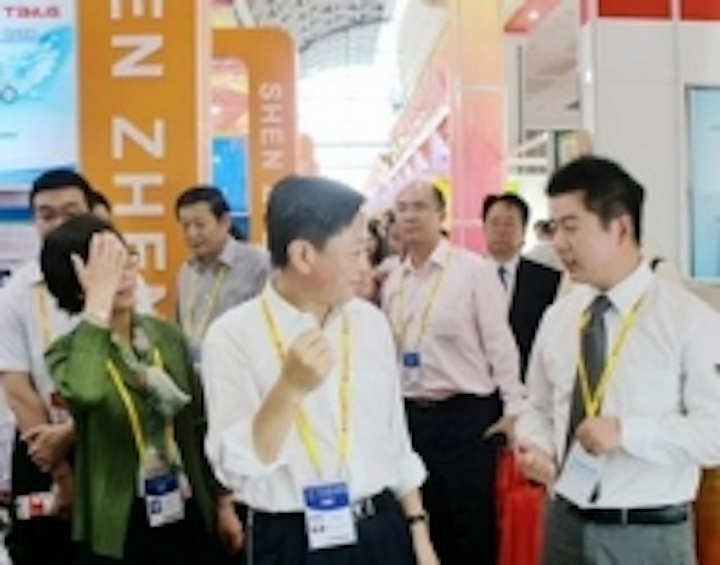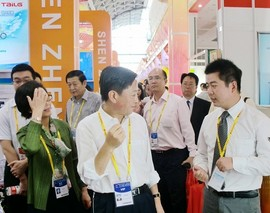 Date Announced: 04 Nov 2011
On October 21, 2011, the Eighth China-Asean Expo was held in Guangxi Nanning exhibition center. Chinese premier Wen jiabao, the prime minister of Malaysia Najibu , Cambodia prime minister hun sen, Burma's vice President Tin Aung Myint , Laos deputy prime minister song access, deputy prime minister of Thailand Auspicious drops le, Vietnam deputy prime minister RuanChunFu attended the exposition, business and investment summit. Asean secretary-general Lin, and China and other Asean countries business, environmental protection, quality inspection, financial, telecommunications and other areas of minister attend the china-Asean Expo.
Shenzhen's famous high-tech enterprises have appearanced in the Eighth China-Asean Expo , including strategic emerging industries-LED lighting, as a representative of the high and new technology enterprise is especially an imposing, as one of the world's largest solar lighting, LED lamps and lanterns manufacturers, suppliers and exporters, spark with its variety of LED high efficiency and energy saving lighting products appeared in china-Asean Expo was deeply attracted the eyes of global customers.
"Created in China" is favoured by global customers
The Eighth China-Asean Expo in Guangxi Nanning exhibition center Shenzhen conference, domestic LED bibcock and Shenzhen famous exhibitors representative-spark optoelectronics with its intelligent LED street lights, LED tunnel light, LED high bay light, and LED indoor light, that is, get numerous overseas businessmen of collective attention. Short days; this enterprise booth attracts many overseas merchants to come to discuss the cooperation. "China-Asean Expo" as the highest standard of international exposition of ASEAN, the effect is very good, our booth was welcomed by overseas businessmen among the exhibition period, and including Japan, Korea, Vietnam, the Philippines and other asean countries said they have larger purchase intention."
The project director WuLei said the company products at present has already marketing to includes mainland China, Hong Kong, Taiwan, Europe, America, Africa, Oceania, southeast Asia and Middle East etc 150 countries and regions, we hope that through this exhibition in China-Asean Expo this international platform to achieve the company products export of deep and new breakthrough, and let the "created in china" LED green lighting products to the world.
"The international quality" made us the national leading brand
This time in Guangxi Nanning convention and exhibition centre in the "China-Asean Expo", Shenzhen municipal people's government, deputy secretary-general GaoGuoHui and other leaders came over to the booth of Shenzhen spark optoelectronics, concerned to ask spark's LED lighting industrialization development situation and listened to spark project director WuLei's report. In understanding the high power LED street light can save more than 60% electricity compared with ordinary high pressure sodium light and has good promotion and demonstration effect to the city energy saving and develop a low carbon economy, GaoGuoHui deputy secretary nodded approval.
For the china-Asean Expo, Shenzhen spark apparently prepared. When has the "high reliability, high energy saving, high quality, high intelligence" spark new LED products once show, attracting large number of overseas merchants attention, Vietnam, Philippines, Burma and other countries customers praised on our products. Another big characteristic of the new product displayed in the spark exhibition is the upgrade of the overall technology innovation and function innovation, for example, the whole lighting effect of the new LED street light improved by 20%, temperature dropped 20%, energy saving rate increased by 20%.
The LED street light product not only through the UL (UL No. : E330332), CE/RoHS authentication but also reached the semiconductor LED lighting strategic cooperation in the international science and technology innovation areas of cooperation with the United States, sharp (CREE) company, the spark new high power LED street light will totally adopt high brightness original CREE LED (efficacy: 90 lm/W), energy saving rate was 70%.
According to the information, spark is one of the global marketing more than 150 countries and regions, the world's largest solar lighting, LED light manufacturers, suppliers and exporters. The company in the industry has more than 12 years of LED lighting product research, development and production experience, and at the same time spark based on innovation and cooperation, including through combination of strategic cooperation with the Chinese academy of sciences, Guangdong university, South China normal university of Hong Kong, Hong Kong university of science and technology and other top institutions and research institutions.
In the solar energy utilization, lighting system wireless monitoring, LED lamps and lanterns heat dissipation and other fields have dozens of the key technology of the first breakthrough, and have undertaken the national three ministries semiconductor lighting application demonstration projects, the national housing and rural construction 2010 science and technology project plan, Guangdong province in 2010 major r&d projects and other countries scientific research projects.
Spark independent research and development to produce high power LED street lamp, solar energy lamp, LED traffic lights, LED solar traffic light, high power LED tunnel light, LED tube light, LED indoor light comprehensively through the including CCC, CQC, CE, TUV and RoHS, ETL, PSE, SABS, UL and etc certification, and the products, quality, performance have reached the international advanced level.
Contact
Keziah Song Spark Marketing Director Tel: (86 755) 8390 4366 Fax: (86 755) 8390 4766
E-mail:alice@spark-oe.com
Web Site:www.spark-oe.com