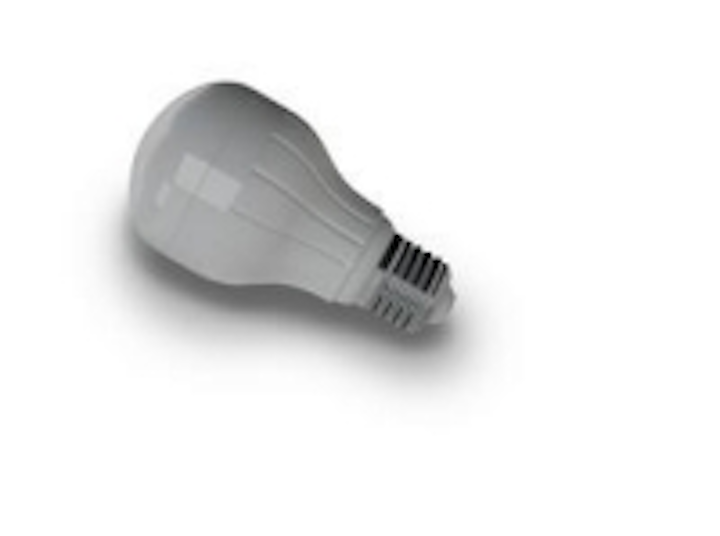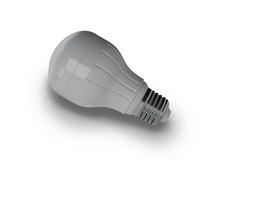 Date Announced: 28 Nov 2011
CGT (Comintel Green Technologies Sdn Bhd), a company that provides green technologies solution with its R&D and manufacturing facilities in Malaysia, recently announced their launch of an 8-Watt 450 lumen LED bulb. The LED bulb is designed to replace the existing incandescent bulb and at 8-Watt, it delivers the light output equivalent to 40-Watt incandescent bulb. Unlike others LED bulb in the market which is using a bulky and heavy die-cast aluminum heat sink, CGT's 8-Watt LED bulb heat sink is made of aluminum sheet with nano ceramic coating and yet has the same thermal performance as the die-cast aluminum heat sink.
CGT 8-Watt LED bulb is powered with Cree LED that delivers superb and high efficiency light output. The CGT 8-Watt LED bulb is designed to last 35,000 hours meaning that it will last more than 20 years with four hours of daily use. Replacing the 40-Watt incandescent bulb with the CGT 8-Watt LED bulb, while still having beautiful light quality, the consumer can enjoy the energy savings benefit and LED doesn't waste energy through heat like incandescent bulbs do. Furthermore, comparing LED light to fluorescent light and CFL, LED lights do not contain toxic mercury. LED lights are instant-on that means we don't have to wait for the lights to achieve its full brightness, like most fluorescents do.
LED bulb is one of the best solutions for energy saving and comparing with the 40-Watt incandescent bulb, our 8-Watt/450-lumen LED bulb will reduce the energy consumption by about 80%. CGT energy saving LED bulbs provide 8W and 13W with 450 lumen and 800 lumen respectively for both cool white and warm white.
Product Specifications:
•Product: CGT 8W LED bulb
•Power Consumption: 8W ± 10%
•Power Factor: 0.998
•Total Harmonic: < 1%
•Efficiency: ~75%
•Lumen Output (lm): 450lm ± 10%
•Luminous Efficiency: 55 lm/W
•Color Temperature: 3000K ± 10% (Warm White)
•Lamp Base: E26 / E27 / B22
•Input Voltage: 90VAC – 285VAC 50/60 Hz
•Lifetime: 35,000 hours
•CRI: 80 typical
•Beam Angle: 140º
•Dimensions: 60mm (D) x 113mm (H)
•Meet EN55015 Conducted EMI
CGT 8W LED bulb sample is available now and 13W LED bulb sample will be available in Jan 2012. Both are commercially available from January 2012 onwards. All products are manufactured in Malaysia at BCM Electronics Corp Sdn Bhd (subsidiary of Comintel Corporation Berhad) to ensure component sourcing to product assemblies are maintained at ultimate quality.
About Comintel Green Technologies Sdn Bhd
We market a wide range of Green Technologies solution products ranging from Advanced Biomass Gasification System, LED Lightings, Induction Lightings, Lighting Management System, and other energy efficient solutions. We provide a holistic system in creating the best Green Energy Solutions to optimize customer's benefits.
About BCM Electronics Corporation Sdn Bhd
BCM a Malaysian Electronics Manufacturing Services (EMS) entity that provides turnkey manufacturing services was incorporated on 20 August 1993. BCM has evolved to become a world class EMS provider, servicing multinational and international companies. BCM possesses RF engineering and Power products engineering know-how with box-build and product development capabilities, comprehensive supply chain management in the high-mix low volume niche manufacturing segment. The company is also accredited with the certifications of MS ISO 14001:2004 Enviromental Management System, MS ISO 9001: 2008 Quality Management System, ISO/TS 16949:2009 Manufacturing of Telecommunication PCB Assembly and Box-Build Assembly for the Automotive Industry, EN ISO 13485:2003+AC:2007 Manufacturing of Power Supply Modules for Medical Devices and OHSAS 18001:2007 Safety and Health Environment Management System.
Contact
Chin Swee Ming No. 37, Jalan Pelukis U1/46, Section U1, Temasya Industrial Park, 40150 Glenmarie, Shah Alam, Selangor MALAYSIA Tel: +60 3 5039 9898 Fax: +60 3 5039 9833
E-mail:smchin@comintel.com.my
Web Site:www.comcorp.com.my