Lunera Lighting introduces 1200 series grid lay-in LED lighting
Jan 24th, 2011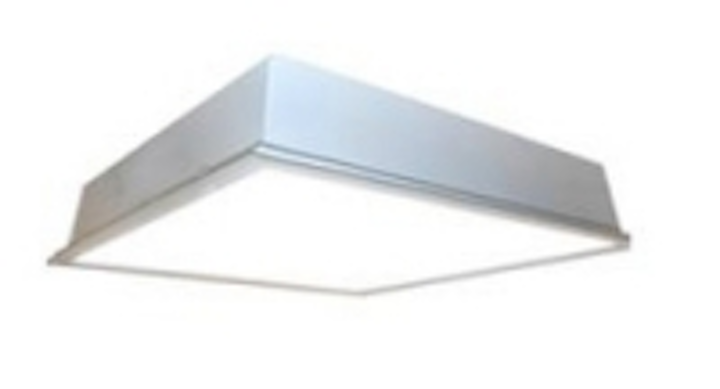 Date Announced: 24 Jan 2011
Optimum Blend of Performance, Affordability, and Fully Field-Serviceable LED Modules
Redwood City, Calif. (January 18, 2011) – Lunera® Lighting, Inc. a Silicon Valley company that designs, manufactures, and markets next-generation LED lighting, announced today the commercial availability of the 1200 Series Grid Lay-in Fixture. The energy efficient, dimmable, backlit luminaire provides high quality and affordable commercial lighting.
The backlit design with removable LED modules for field serviceability enables easy upgrades, increasing the return on the initial fixture investment. Lunera's LED technology and precision engineering achieves an optimal balance of energy savings, efficacy, and consistent color.
"I believe we have created a very practical fixture solution for
commercial LED lighting. The dimmable, backlit 1200 Series
is field serviceable to take advantage of upcoming advances in LED efficiency. Through our innovative design, we increased
the lumens per watt output and reduced the fixture cost, which
will accelerate the return on our customers' energy investment,"
commented Karen Owyeung, CEO of Lunera Lighting.
Lunera's approach to design is from the work plane up, ensuring a fixture fits the needs of a space, rather than forcing the space to fit the fixture. The 1200 Series provides high lumens per watt output enabling over 30 foot-candles of quality light at the work plane in typical installations. The fixtures can be placed with 10ft x10ft spacing on 10ft ceilings offering the possibility of fewer fixtures per installation, while bathing the area in warm LED light and further lowering solution costs.
In addition to lifetime energy savings, Lunera's 1200 Series is maintenance free and provides additional HVAC savings. The combination of the dimmable 1200 Series and advanced lighting controls provides even greater energy savings. Lunera uses its proven truLITE™ Color Consistency Process to screen and blend LEDs to ensure a uniform color temperature across all lights in a given installation. Additionally, each fixture is serialized for future color matching.
Lunera has designed the housing as a heat sink and powers LEDs below rated limits to ensure 70% of rated lumen output at 50,000 hours (L70). The luminaires offer a five-year warranty, are LM-79 tested and UL listed. The fully recyclable fixtures contain no harmful chemicals and generate less heat than comparable incumbent lighting technologies.
About the 1200 Series
Key Specifications:
Color Temperature 3500K 4000K 5000K
Lumens 3,520 3,490 3,670
CRI 83 85 85
R9 38 54 42
Efficacy (lumens/watt) 68 70 69
Wattage 52 50 53
Watts/Sq.Ft. 0.52 0.50 0.53
Dimmable Yes, 0-10V Continuous
Power Supply 120-277V, 50/60Hz
Dimensions: 24" length x 24" width x 4" height
Environmental Impact:
RoHS Compliant
Mercury and Lead free
Fully Recyclable after a 50,000 hour-life (L70)
Certifications and Testing:
LM-79 Tested
UL Listed
Dry Rated
The 1200 Series is manufactured in the USA and is available immediately.
About Lunera Lighting
Lunera Lighting is an award-winning technology innovator leading the transformation from analog to energy-efficient digital LED lighting. Manufactured in the USA, Lunera's premium lighting fixtures are particularly attractive when seeking LEED certification, since LED lighting substantially impacts LEED points in "green" buildings. Elegant design, precision engineering, and beautiful light differentiate the company's award-winning products. Since its initial product launch in late 2009, Lunera has installed lighting in over 2 million sq ft of commercial real estate. Visit http://www.lunera.com for more information or contact Lunera at 650-241-3875 or by email at info@lunera.com. Follow Lunera on Twitter at http://twitter.com/luneralighting.
Contact
Carol Warren, Antarra Communications Tel. 714-890-4500 cwarren@antarra.com
E-mail:info@lunera.com
Web Site:www.lunera.com