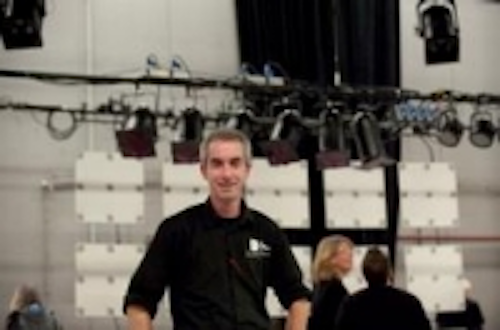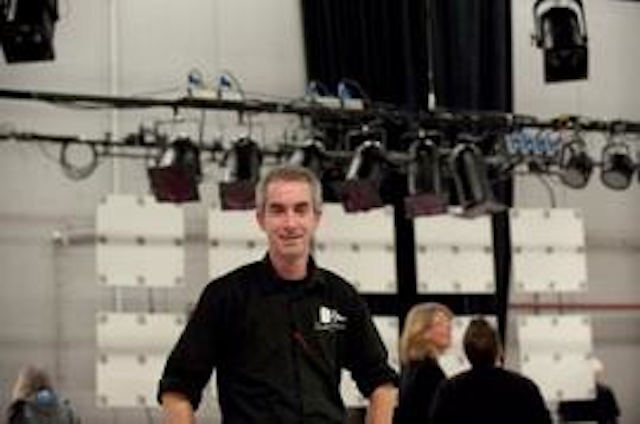 Date Announced: 21 Jan 2011
Zwolle, Netherlands - HA-Rental is the first rental company in the world to invest in the Philips Selecon professional LED luminaire range – the PL3 – for its rental stock.
Owner of HA-Rental, Hans Alders, is recognised by his peers as a visionary in the field of sustainable entertainment lighting. He was responsible for initiating the sustainability project of the VPT (Dutch association of stage technology). To ensure his company is 'green, safe and clean', Alders has developed a comprehensive hire stock of reliable, effective, energy efficient lighting equipment.
As part of that initiative HA-Rental has purchased a number of Philips Selecon fixtures including the PL3 LED luminaire from local Philips Entertainment Lighting dealer, ROLIGHT theatertechniek BV. "The PL3 is a welcome addition to our rental stock and to the lighting professionals fixture palette," says Alders. "Not only do they meet the everyday challenges of illuminating stages and studios, but they also demand considerably less energy than a comparable 1.2K Fresnel. I'm delighted with the PL3s and was even more delighted when they immediately went out on hire to Dutch National TV, a live event and a theatre show!"
To complement the purchase of the PL3s, HA-Rental has also invested in a number of low voltage (80V) 1200W Philips Selecon Pacific along with some 800W Philips Selecon SPX luminaires. "Replacing 2000 and 2500 watt fixtures with the new Philips Selecon 80 volt 1200 watt Pacific High Performance profiles really makes sense," Says Alders. "They considerably reduce power consumption without compromising on light output. The SPX luminaires easily equal the crisp, white light expected from a much larger, power hungry 1.5Kw fixture. The fixtures deliver high definition pattern projection as well as the colour results today's lighting designers expect from their filter choices."
Grant Bales Smith, Philips Entertainment Sales Manager for UK, Scandinavia & Benelux says: "Reducing the environmental impact of our activities without compromising on product capability is an important issue for Philips Entertainment Lighting. We are delighted to see rental companies adopting the same philosophy. We wish Hans and HA-Rental the very best with the new fixtures and with the ongoing mission to reduce the entertainment industry's impact on the environment."
About Philips Entertainment Lighting
Philips Entertainment Lighting accommodates a diverse range of entertainment applications including: stage and set lighting, film and broadcast lighting, and video-based effects and displays. It also supports architectural lighting of performance venues, whether to enhance theatre lobbies or to create a dynamic exterior effect to coincide with performances.
With the acquisitions of Color Kinetics, Genlyte (including its Vari-Lite and Strand Lighting brands) and Selecon, Philips dramatically expanded its entertainment lighting portfolio from specialty lamps to the industry-leading luminaries and control systems that are prevalent in the field today. Collectively, the group provides wide-ranging products from simple lamps to complete solutions designed with the specific needs of the entertainment market in mind.
About Royal Philips Electronics
Royal Philips Electronics of the Netherlands (NYSE: PHG, AEX: PHI) is a diversified Health and Well-being company, focused on improving people's lives through timely innovations. As a world leader in healthcare, lifestyle and lighting, Philips integrates technologies and design into people-centric solutions, based on fundamental customer insights and the brand promise of "sense and simplicity". Headquartered in the Netherlands, Philips employs approximately 121,000 employees in more than 60 countries worldwide. With sales of EUR 26 billion in 2008, the company is a market leader in cardiac care, acute care and home healthcare, energy efficient lighting solutions and new lighting applications, as well as lifestyle products for personal well-being and pleasure with strong leadership positions in flat TV, male shaving and grooming, portable entertainment and oral healthcare. News from Philips is located at
www.philips.com/newscenter
.
Contact
Michael Goldberg, Sales Director, Philips Entertainment Lighting Telephone: +44 7974 752646
E-mail:michael.goldberg@philips.com