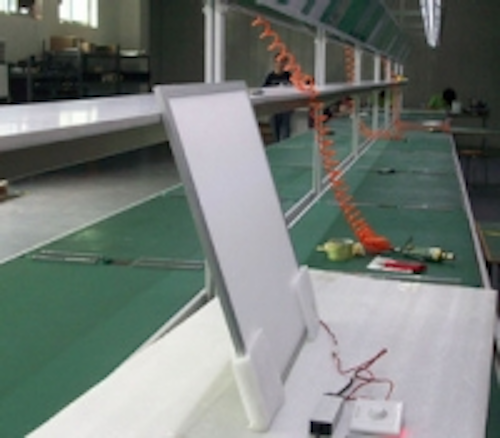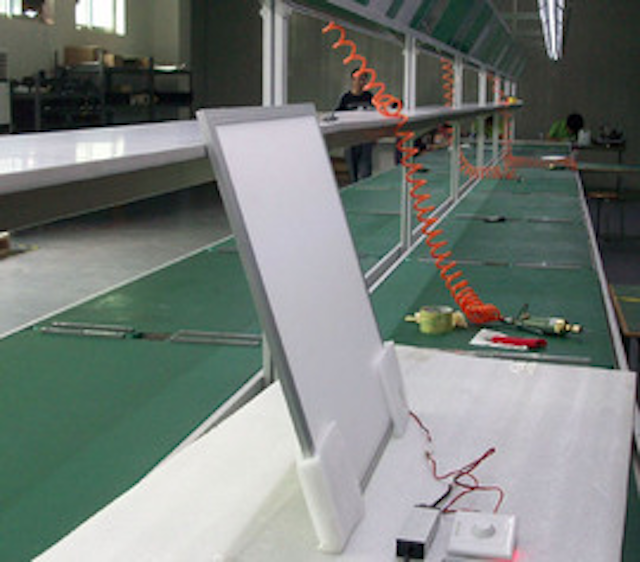 Date Announced: 17 Jan 2011
Stellaray Tech. Co., Ltd (www.sr-leds.com , a professional manufacturer specialized in manufacturing and marketing of LED Lightings), just released an ultra-slim Edge-lit LED Panel with super bright SMD LEDs, which are in hot sales.
As we all known, LED Panel Light also called as Flat LED Panel, LED Panel, LED Lighting Panel. Edge-lit LED Panel is a kind of LED panel light, which was designed to keep the LED lights out of sight range (utilizes advanced light extraction technologies by Edge Light Methods), completely reject giddy light.
As the ceilling or wall light used in the office, hotel, restaurant, cafes, bar, hospital and so on places, LED Panel Light can be used both outdoors and indoors and brighten any area in need of extra light. The light uses LEDs to produce the light, this makes the light more energy efficient as LEDs do not require much electricity to illuminate them. It can provide good look for years without the need to be replaced or maintained.
As a professional LED panel light manufacturer, Stellaray provides a wide selection of lED lights at cheapest wholesale price, excellent led panel light with low price. You may refer below specification to know more:
60cm*60cm 35W LED Panel Light / Flat LED panel (Model No.: SR-PL-6060A):
Features:
Glare-free and super bright by edge-lighting, with high quality light-guide plate.
80% Energy saving powered by SMD LEDs, more environment protection.
High power efficiency which is above 90 Lm/w.
Special circuit layout and good heat dissipation ensure light's long lifespan.
Quickly start (0.01second) and the light is natural and soft, appearance is exquisite.
Ultra-Thin, thickness is 12.8mm.
Can be ceiling or wall surface-mounted, recessed mounted, or work as a pendant.
No stroboscopic, no pollution, long lifespan, low luminous decay.
No cost of maintenance and easy installation.
Specification:
Material: superior aluminum alloy and high quality lumisheet acrylic plate (PMMA).
Operating Voltage: low voltage DC24V
Input Voltage: AC85V~AC265V available
Power: < 35W
Flux: 400-586 Lux (Height at 1.5M)
Lumen output: 2000~2200 lm
Light source: low power SMD LEDs (placed in the edge of the plate)
Uniformity of light color: ≥ 85%
Color Rendering Index (Ra): > 80
Lifespan: ≥ 50000h (8 years using validity)
Beam angle: 120 degree
Color: White (various colors available)
Color temperature: 2700K-7500K(Optional, according to your requirement)
Dimension: 598*598*12.8mm
Application: Replacement for conventional grille lamp in Hotels, Conference / Meeting rooms, Offices, Commercial Complexes, Residential / Institution Buildings, Schools, Colleges, Universities, Hospitals, etc.
(Note: The above parameters just for your reference only, actual specification please refer the product; different colors and size available according to your special requirements. Higer Lumen with dimming function also available)
Contact
Stellaray Technology Limited Tel. +86-755-26472400 Mobile: +86 13760215716 Skype: wsj.james MSN: srleds@hotmail.com
E-mail:sales@sr-leds.com
Web Site:www.sr-leds.com