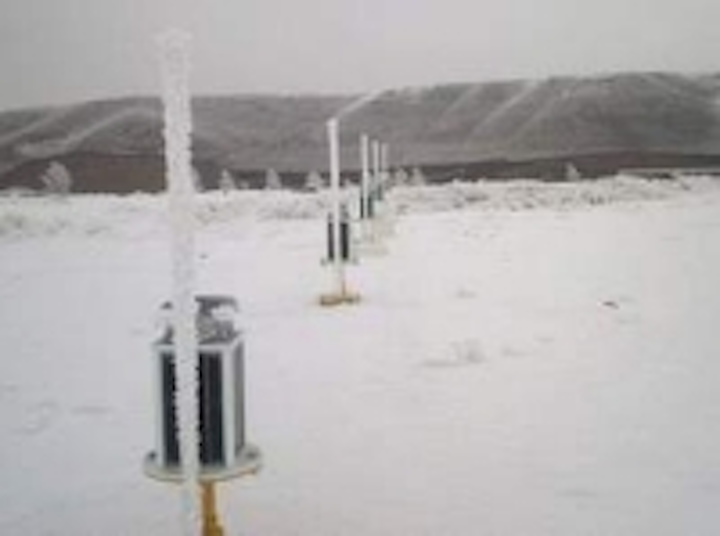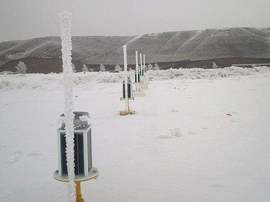 Date Announced: 30 Aug 2011
Victoria British Columbia, Canada - The Northern Canadian Tsay Keh Dene First Nation is outfitting a remote airfield with solar LED lighting systems provided by Carmanah Technologies (TSX: CMH). The new airfield lights will help supply and medevac aircraft navigate their way to and from the remote village located on the northern end of the Williston Reservoir, British Columbia. The solar-powered airfield project was one of two projects funded by the Canadian Government's Innovative Clean Energy Fund. The new completely solar-powered airfield is the first of its kind in British Columbia.
Tsay Keh Dene First Nation, a rural Canadian First Nations community, relies on a 4500ft runway to move supplies, groceries, and community members to nearby towns. One of the runway's most critical uses is medical evacuation. With the closest hospital over 5 hours away by logging road, the Community is dependent on air transport for medical evacuations and supplies. The absence of runway edge and threshold lighting after dusk meant that the Community would have to wait until morning before medevac crews could arrive. The deployment of Carmanah solar LED airfield lights now provides the Community and neighbouring communities of Williston Reservoir a safe runway after dusk for air traffic and the supplies or community members being transported.
Tsay Keh Dene Chief Dennis Izony comments that the solar-powered airfield project is one that the community has requested for some time. "We discuss improvements at Community meetings, and the airfield lighting project always comes up. It was a fast and simple solution for something that will greatly benefit the safety of the community and pilots."
Carmanah Solar LED Airfield Lighting systems are used in remote and extreme environments where reliability and trouble-free operation are required. According to Ted Lattimore, Carmanah CEO, "The Tsay Keh Dene Nation represents the first installation of a deployable solar-powered runway in British Columbia, yet given the abundance of rural airfields that service communities throughout Northern Canada, it won't be the last. We couldn't anticipate a more appropriate application for these lights".
Tsay Keh Dene Nation member, Stacey Pierre, advises others communities considering deploying solar-powered airfield lights for their remote runways: "If you're in a remote community, we would highly encourage it - for the safety of the community."
Since 1996, Carmanah has deployed thousands of solar LED airfield lights worldwide for rural and major airfields including LAX, Chicago O'Hare and Vancouver International Airport. Designed to provide airfield lighting that operates independently of grid or generator power, Carmanah solar airfield lights provide reliable illumination that can be quickly and easily deployed. For more information, visit www.carmanah.com/aviation
PHOTOS: Solar LED airfield lights
http://www.flickr.com/photos/carmanahsolar/3212544463/in/set-72157612797527174
About Carmanah Technologies Corporation
As one of the most trusted names in solar technology, Carmanah has earned a reputation for delivering strong and effective products for industrial applications worldwide. Industry proven to perform reliably in some of the world's harshest environments, Carmanah solar LED lights and solar power systems provide a durable, dependable and cost effective energy alternative. Carmanah is a publicly traded company, with common shares listed on the Toronto Stock Exchange under the symbol "CMH". For more information, visit www.carmanah.com
Contact
David Davies Tel: +1.250.382.4332
E-mail:ddavies@carmanah.com
Web Site:www.carmanah.com