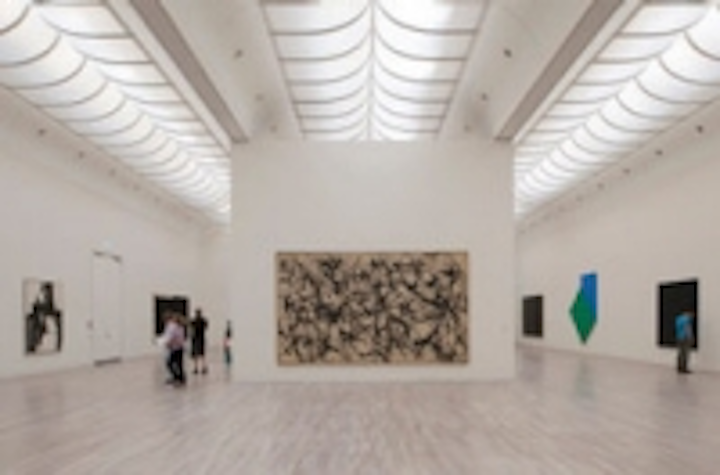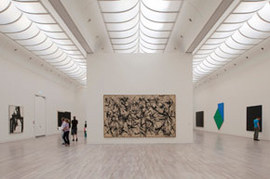 Date Announced: 25 Aug 2011
As museums across the world prepare for new fall exhibits, GE Lighting celebrates several museums that incorporate unique lighting plans to create a special experience for visitors.
GE recently recognized the below museums for outstanding lighting projects that showcase exhibits and build an impressive, welcoming ambience. Interviews with each institution/lighting design team are available upon request.
The Science Storms at the Museum of Science and Industry
in Chicago is an interactive environment where guests of all ages can explore the physics and science of light. Interactive experiments, including a 40-foot-tall tornado of swirling vapor and light, a 20-foot-diameter spinning avalanche disk and an automated heliostat are illuminated from the ceiling to project wave patterns onto guests below.
Kunstsammlung NRW K20
The K20 Art Museum in Dusseldorf is home to one of Germany's most notable contemporary art collections. The lighting solution for a recent expansion integrated lighting throughout old and new buildings, seamlessly fusing daylight and electric light with the structural elements and other mechanical functions.
"Terra Mineralia" The Mineral Collection at Freudenstein Castle
The lighting for "Terra Mineralia," a museum in Saxony, Germany, unveils the chemical composition of more than 5,000 minerals from different continents and highlights the 12th century medieval architecture. A stand-out lighting plan directs the movement of visitors and accentuates the unique attributes of the minerals through lighting point sources that provide sparkle and reveal sharp edges and color.
Contact
David Schuellerman 216.266.9702
E-mail:David.Schuellerman@ge.com
Web Site:www.gelighting.com