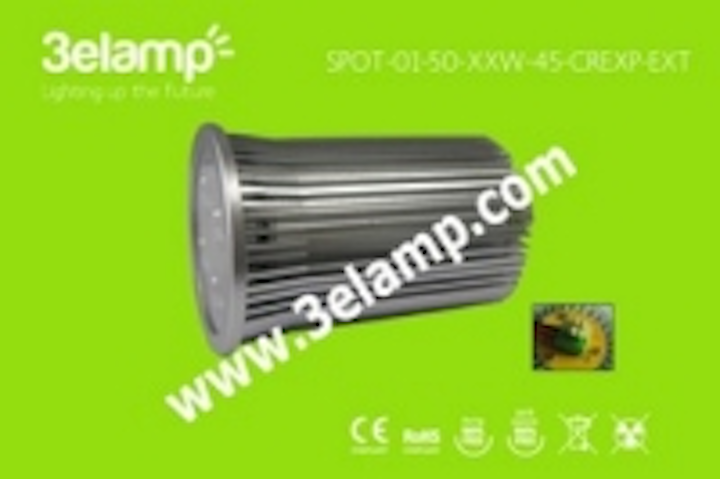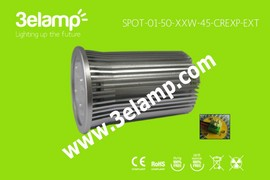 Date Announced: 23 Aug 2011
3elamp, the Hong Kong based company specialized in the design, production and distribution of lights and lamps in high powered LED, has just introduced a new spotlight that substitutes standard halogen MR16 lamps and fixtures.
The spotlight has the standard diameter of 50 mm and uses and external driver that improves the system performance and durability.
Being free of the constraining dimensions of the traditional MR16 fixtures, the lamp has increased the heat sink aluminum surface, allowing better thermal management.
This series arrives with two light sourcing options: Cree (family SPOT-01) and Sharp (family SPOT-02). The Cree version has two options, with 3 or with 4 high power 2W XP-E respectively, while the Sharp option uses a 7W Zenigata LED.
These new products, CE and RoHS certified, are already available for ordering and will solve the adaptation problems that the traditional MR16 LED retrofit confront while trying to fit in the former fixtures.
From now on, just remove everything and keep only the hole in the ceiling, put a 3elamp SPOT-01 or SPOT-02 lamp on place and hold it with a conventional ceiling holder.
Contact
Tim Peng Marketing Manager
E-mail:tim@3elamp.com
Web Site:www.3elamp.com