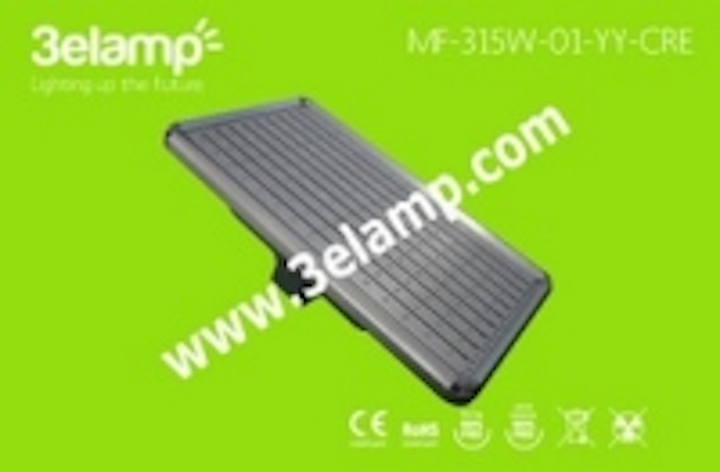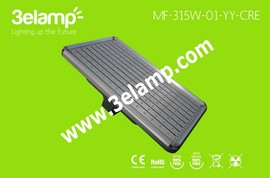 Date Announced: 30 Aug 2011
3elamp, the Hong Kong based company specialized in the design, production and distribution of lights and lamps in high powered LED, has introduced a new Series of MultiFunctional lights that incorporates significant innovations that make it a broad-spectrum' solution:
- Aluminum framework that can be used as is or be easily embedded in housings with custom designs.
- The quality of its components: 2W CREE XP-E LED arranged in bars easily replaceable (even working in height) and Meanwell driver (input options with AC 100 ~ 240V or AC 100 ~ 277V).
- Degree of protection up to IP67.
- Two mounting options (to be hanged on poles or screwed to surfaces). In any case, maintains mobility up to 180º on an axis to better targeting of enlightenment.
- Optics with 60 degrees on the vertical axis and 90 on the horizontal.
- Standard LED Power: 40, 60, 96, 128, 160 and 300W.
- Operating working temperature between -30ºC and +55ºC.
- 3 year warranty against manufacturing defects plus 2 years free repair.
The main applications for this MF-XXW-60V/90H-CRE Series will be Outdoor Lighting (light urban roads and highways), Indoor Lighting (as a High Bay) for warehouses, industrial buildings, etc. and Flood Light.
Contact
Tim Peng Marketing Manager Tel: (852) 8175 8125
E-mail:info@3elamp.com
Web Site:www.3elamp.com