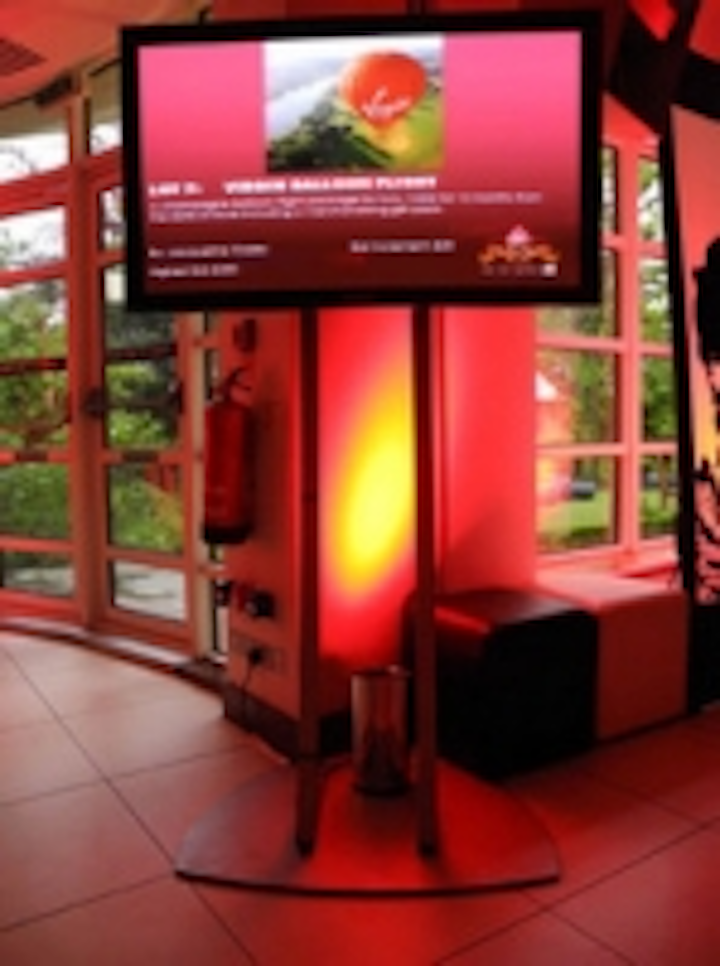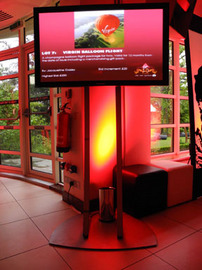 Date Announced: 18 Aug 2011
Technical production services company Presentation Rentals Ltd. (PR) has become the UK's largest stock holder of Core Lighting's innovative Point 20 battery-powered wireless DMX controlled LED uplighter fixtures.
The purchase of 48 fixtures is part of a new investment to help service an incredibly busy summer of varied events and part of the ongoing planned expansion of PR's lighting department. This reflects a generally buoyant trading period over the last 6 months and a demand from clients for the latest in innovative lighting technology.
PR works across all sectors of the corporate presentation, live and experiential event market, supplying full lighting, sound and AV equipment packages and crew. The company has built its reputation on providing excellent quality kit and technical expertise.
The lighting side of the business in particular has been growing over the last 12 months, with the Point 20s uplights as the latest addition to an expanding inventory which also includes a range of Martin & Avolite products.
MD Ian Coull says, "Having the latest LED technology onboard makes sense from all angles and is part of our plans to offer clients a diverse selection of the best quality products for their shows and events. The Core Point 20 fixtures fit the bill perfectly - the units are well engineered, powerful, bright, lightweight, extremely handy and ideal for much of our work."
With the added feature of Wi-Fi it is possible to wirelessly control all features of the fixtures via laptop, iPhone, iPad etc
The Core 20 is easily the smallest and sleekest product of its genre currently available, and at a mere 6.5 kg, is less than half the weight of its competitors!
The high brightness 2100 lumen output is complimented by the use of a white LED (RGBW) allowing the creating of a fabulous array of pastel hues as well as a rich selection of saturates. Another big advantage is that the wireless control range spans several hundred metres - the units are IP65 rated and therefore good for outdoor applications as well - and they can be run either via wireless DMX or as a stand-alone master/slave network, removing the need for a lighting desk. They are also designed and manufactured in the UK.
The new PR Core 20s have already graced a few different events including the recent Anderson's Foundation charity fundraiser at the new luxury St Pancras Renaissance Hotel in London (working for DesignScene), assorted parties including at Kensington Roof Gardens in London .... and a wedding.
Contact
For more press info. on Presentation Rentals (PR), please contact Louise Stickland on +44 (0)1865 202679 or +44 (0)7831 329888, or Email 'louise@loosplat.com', Contact PR direct on +44 208 699 5000 or check www.presentationrentals.co.uk
E-mail:louise@loosplat.com
Web Site:www.presentationrentals.co.uk