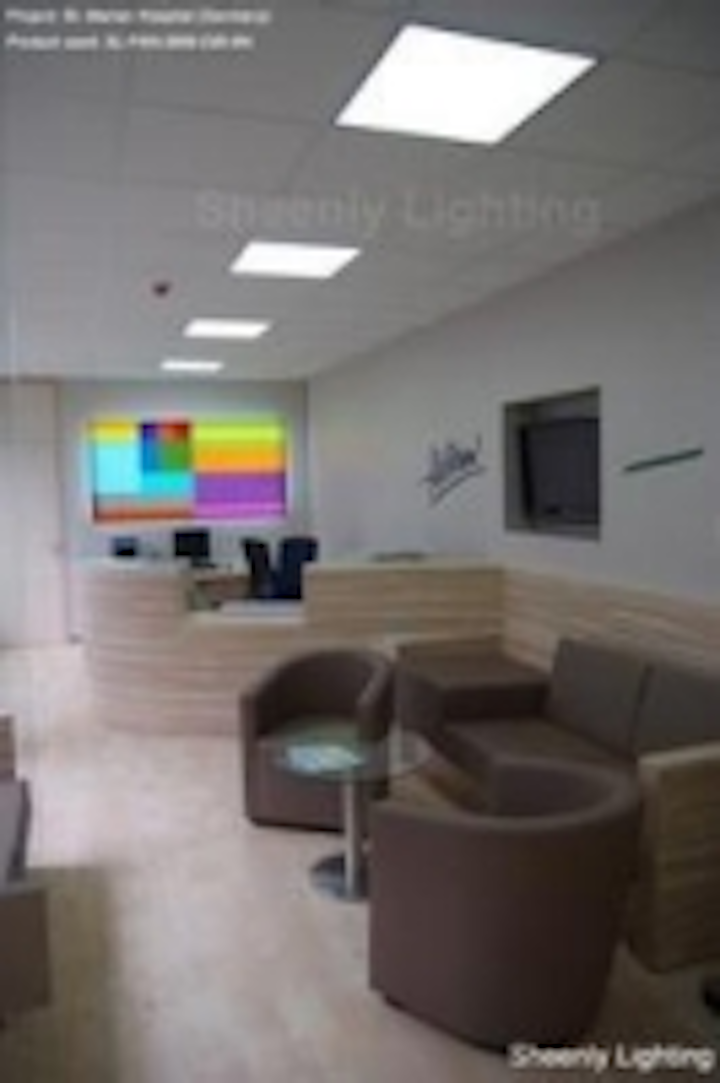 Date Announced: 24 Aug 2011
Marien Hospital is a famous hospital in German, 17 clinics with a total of 784 beds – Sheenly lighting provided an LED lighting system as an alternative to the conventional halogen scheme.
Marine Hospital spokesman said 'we were looking for light solution not only provides reduced energy and lower CO2, but also high light efficacy and lower maintenance costs. The thing will really impress me is the quality of the lights. I am not looking for supplier can save me 5 or 10 thousand dollars, what I am really care about is the benefit generate by these lights in the next three or five years.'
Using the best selling panel lights/ceiling tiles as the centre of SHEENLY's new lighting scheme for Marien Hospital. 26w 600*600*11.5 mm panels, 370 LEDs perfectly attached two side of panel, each LED is High bright rare LED at least 7 lumen, totally 2100 lumen out put, light efficacy 85lm/w and 1500lux at 1m. This kind high light efficacy LED lights provide high bright light and also comply the requirement thereby maximizing energy savings. For this project, we also installed Dali Dimmable system to further enhance the energy saving potential.
Sheenly lighting introduced highly energy-efficient and long life LED technology, meet the requirement of reducing energy and lower CO2, also surely ensure that maximized the future economical benefit for Marine Hospital.
'Sheenly lighting provides everything I was asking for, in addition, the fashion light design creates new sense of our building. Marine Hospital was a very traditional kind organization; the sense of modern did give lot new for our organization.'
Contact
Tel: +86-21-6411-3138 Fax: +86-21-6411-3138-632
E-mail:sales@sheenly.com
Web Site:www.sheenly.com/