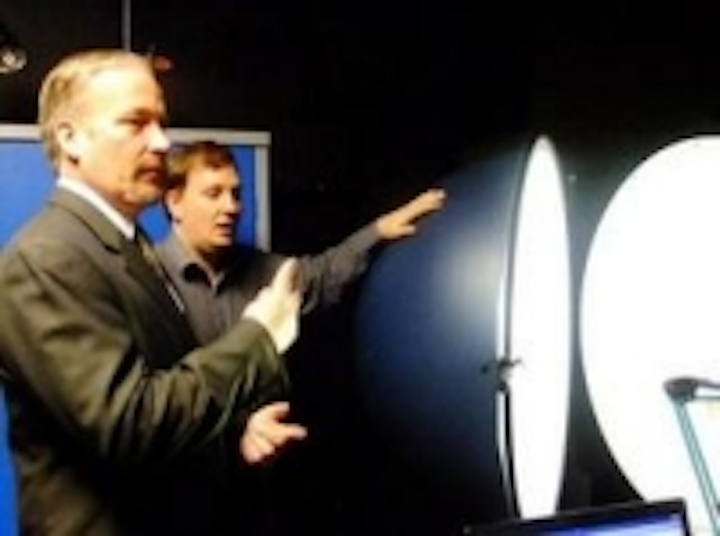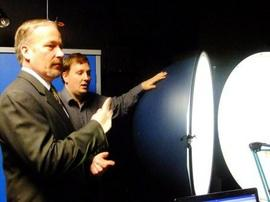 Date Announced: 04 Aug 2011
Richard Fuller, Member of Parliament for Bedford and Kempston, visited Pro-Lite's Cranfield facility on July 22nd.
Mr Fuller made a tour of Pro-Lite's recently opened photometric laboratory and was given a demonstration of Pro-Lite's measurement equipment which is helping local as well as national lighting businesses develop and bring more energy efficient LED lighting to market quicker and at lower cost. The visit proved illuminating for all involved as Mr Fuller engaged Directors Ian Stanfield and Robert Yeo on the much needed improvements to UK Technology Sector legislation regarding compulsory product efficiency validation.
Pro-Lite serves the lighting industry by providing a solution for almost any application in measuring the colour and brightness of LEDs, luminaires, lamps and displays. From a simple, inexpensive lux meter to the world's most advanced imaging photometers, from a near-field imaging goniophotometer designed for generating photometric data from luminaires to a 3m diameter integrating sphere, the company has a light measurement system which can be relied upon to give accurate, meaningful data.
Contact
Robert Yeo
E-mail:robert.yeo@pro-lite.co.uk
Web Site:www.pro-lite.co.uk