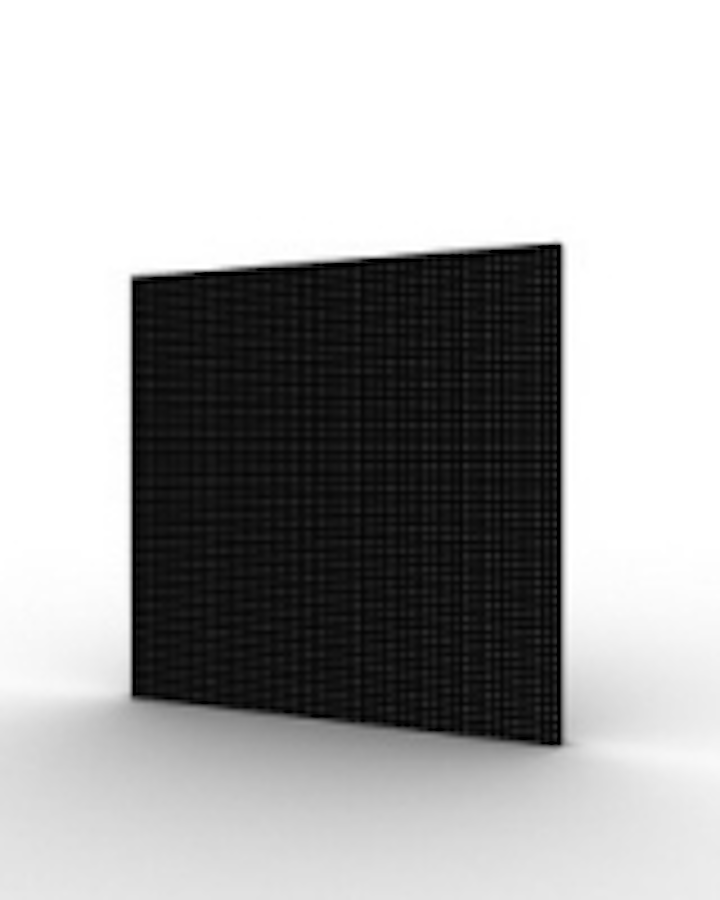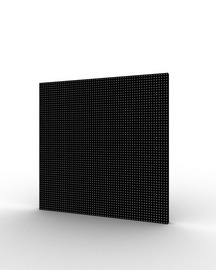 Date Announced: 06 Aug 2011
Leading LED screen brand Pixled launches its brand new F-9 LED surface at the 2011 PLASA Light & Sound show at London's Earls Court Exhibition Centre in September.
This capitalises on the phenomenal success of the fully flexible - bends both ways - Pixled F-6 surface that was launched at last year's PLASA, and ensures that the European designed Pixled product stays at the forefront of this fast moving area of show, event and installation technology.
The design and architecture for the 9 mm pitch F-9 features all the same dynamic characteristics that have proved so popular with the F-6 - high resolution, extremely light weight, very easy to build and set up, ultimately creative and curvable in both directions - both concave and convex.
F-6 and F-9 modules can be mixed and fitted together if desired in the same quick-lock touring frames. These utilise the renowned rapid hanging and footprint system that has proved such a winner for touring and temporary installation environments.
Like the F-6, F-9 is also available with standard Pixled or super-HD resolution Mitsubishi processing, with highly serviceable and accessible IMs (LED strips) and power supplies, due to its unique tile architecture.
F-9 is calibrated using Radiant Imaging's benchmark VisionCAL system to ensure the best brightness and quality of the LED components.
It is also offered with black SMDs.
Pixled F-9 is ideal for both rental and staging applications and fixed installations, and comes with all the quality engineering, tourablity and robustness that is associated in general with the Pixled brand.
Pixled is acutely aware of price pressures at the top end of the market, and so the F-9 product is currently offered in two versions without compromising its reputation for reliability and quality.
For high brightness applications the LED panels are populated with 4000 Nit black SMDs, and for more standard uses, there is a 2000 Nit black SMD version.
This additional flexibility enables companies and organisations primarily engaged with rental and staging applications, e.g. automotive shows, outdoor special events and broadcasts, etc., to purchase the 2000 Nit version, representing a considerable saving in initial outlay and a faster return on investment.
The ability to make different shapes from the F-9 also dramatically increases the investment and returns options for rental companies, as they only have to invest once, in one very versatile product for multiple uses.
The current Pixled product range also includes 11 and 15 mm pitch screens, so, with F6 as well, F-9 now elegantly completes the high-to-medium resolution end of the range.
Pixled is designed and engineered in Europe and is developed according to extensive ongoing customer feedback. Quick turnarounds times, real knowledge and awareness of its markets, plus innovation, good communications and valued relationships with end users ensure the company remains a market leader in LED screen technology development.
This is coupled with the ability to produce custom products and one-off elements to order in addition to the wide standard 'off the shelf' ranges, putting Pixled in a class of its own.
At PLASA 2011, the 2000 Nit Pixled F-9 will be prominent on booth S27 in Hall 2, shown in a curved configuration as well as combined with F-6 product from the European Cross Rental Network.
Contact
For more press info on Pixled please contact Louise Stickland on +44 (0)1865 202679 or +44 (0)7831 329888 or Email 'louise@loosplat.com'. To contact Pixled direct, please call +32 (0)59 33 99 10 or check www.pixled.com
E-mail:louise@loosplat.com
Web Site:www.pixled.com