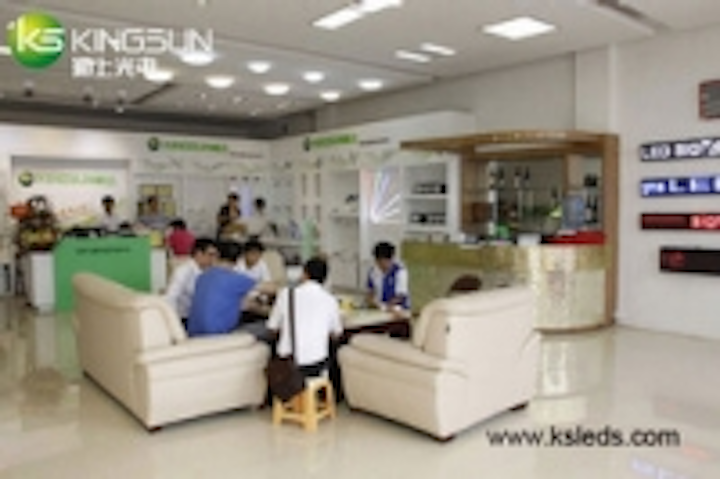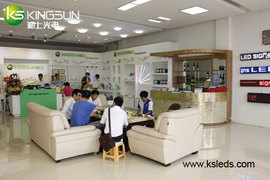 Date Announced: 20 Aug 2011
Another flagship store of Kingsun Optoelectronic Co., Ltd. ceremoniously opened up in Dongguan, China on 10th July, with a series of sales promotions launched to expand LED indoor lighting market.
The flagship store, with a total area of more than 230 square meters, is reported to be the largest store of Kingsun's in Guangdong. More than 300 LED lighting quintessence under the brand name Kingsun are displayed, from 6 major categories covering lighting appliances, commercial lighting, office lighting, residential lighting, decoration lighting and industrial lighting.
Among which, products covering LED bulb, tube, downlight, spotlight, panel light, strip light, recessed light and LED display from different product series are all ready to meat different requirements of clients, customers could enjoy one-stop service in this store.
The store was briefly and elegantly designed as a lighting experience hall. All the decors and presentation contribute to fully demonstrate the comfort and harmony among light, space and human, carrying the concept of energy conservation and green illumination. Kingsun has started over 30 retail stores across China, and you might be the first one being our retailing partner in overseas market.
Contact
Dongguan Kingsun Optoelectronic Co., Ltd. Ms Jessie Chow Overseas Business Department TEL: 86-769-83395678-307 FAX:86-769-83395679
E-mail:ks_sales15@kingsun-china.com
Web Site:www.ksleds.com