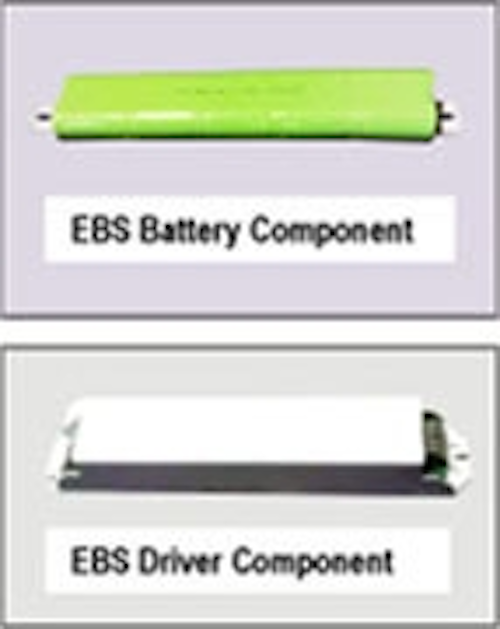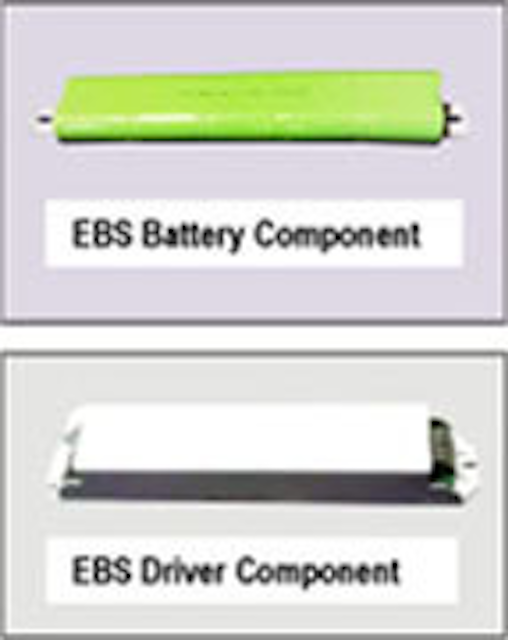 Date Announced: 03 Mar 2011
Mt. Clemens, MI —- LED lighting manufacturer Clean Light Green Light (CLGL), a wholly owned U.S. subsidiary of Global Dynamix Solutions GB PLC, announced today the debut of the world's first viable LED Emergency Battery Back-up System (EBS) which opens the door for LED fluorescent tube replacements in highly sensitive applications such as hospitals, schools, public lighting scenarios, and all other egress lighting applications requiring back up power in case of power loss.
The new technology will not only support the CLGL brand but any other LED tubes that work at under 17.5 W and is expected to generate commerce for CLGL from other LED lighting manufacturers. EBS systems supporting wattages of to 150W will be released later in the month expanding the viability LED lighting in numerous applications that require emergency back-up.
"We identified the need for this product while installing a pilot for a public school system and recognized that we could not execute a complete retrofit without this technology." said CEO David McKinney.
"After researching and confirming that there was nothing available that could satisfy this important industry criterion we moved quickly to address it resulting in yet another CLGL industry first." he added. The new Emergency Back-up System not only addresses previous challenges to retrofitting sensitive applications, but it creates a new revenue stream for CLGL as it represents a valuable option to all LED tube manufacturers.
The CLGL Emergency Back-up System uses Ni-MH batteries similar to batteries used in hybrid vehicle battery production that are Underwriters Laboratory (UL) approved. Designed for back up power use to be specified at 30, 60 or 90 minute intervals the CLGL EBS comes equipped with an LED test light and testing button for maintenance inspection and testing as well as a flame retardant case housing the system circuitry and battery.
Two important features of the new EBS are the CLGL Smart Charging System which prevents the battery from overcharging thus extending the battery life, and the Heat Based Sensing System which addresses external heat variations for optimal charging/discharging in all environments from 14-133˚ F. Created for adaptability and a wide range of uses, the EBS is built to 100-277V standards and can be adapted to 347V and 480V applications. As with all their products, CLGL is also offering project specific customization of the EBS to meet the needs of the emerging LED marketplace.
The EBS is a significant breakthrough in increasing the viability of LED retrofits in the commercial, industrial, municipal lighting sectors and confirms CLGL as one of the manufacturers that sets industry performance standards. Recently this product was nominated for the Alpha Award for Innovation in Engineering and Technology by the Engineering Society of Detroit, Michigan. When asked about the significance of the product release, CEO McKinney shared "As an LED lighting pioneer CLGL has developed the expertise to leverage cutting edge technologies and develop timely, industry leading solutions which propel the evolution and adoption of LEDs in the real world. We take pride in introducing solutions that are not only timely, but reliable and adaptable to meet the performance, fiscal and environmental goals of the global lighting market."
About Clean Light Green Light
A wholly owned U.S. subsidiary of Global Dynamix Solutions GB PLC, Clean Light Green Light (CLGL) develops, manufactures, and sells commercially viable LED lighting designed to retrofit into existing infrastructure as well as new construction. Started ten years ago, CLGL has demonstrated success in producing cost effective, superior quality lighting solutions that provide substantial energy and fiscal savings while reducing the carbon footprint. With one of the largest global LED lighting portfolios, CLGL is a world leader in the LED general illumination market and is one of the fastest-growing businesses in the LED lighting industry. CLGL is headquartered in Mount Clemens, Michigan and engages in global trade. To find out more, please visit www.cleanlightgreenlight.com and http://global-dynamix-aktie.com.
Contact
Maria Hondros VP of Media Relations and Communications Clean Light Green Light 505-660-0315
E-mail:mhondros@cleanlightgreenlight.com
Web Site:www.cleanlightgreenlight.com