AC-ET zooms in on UK rental market with GLP
Mar 31st, 2011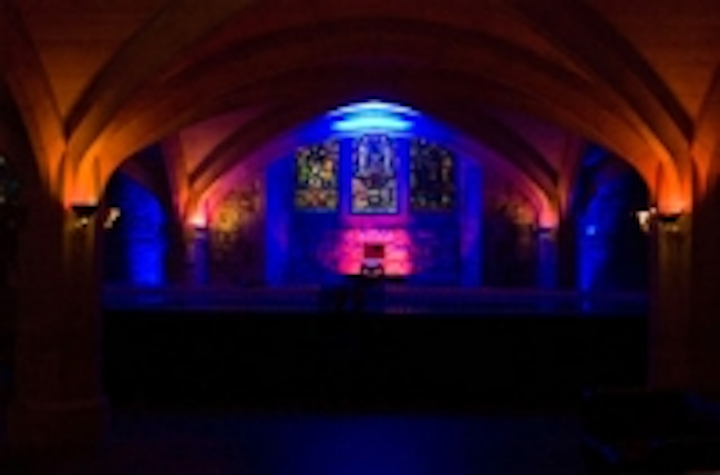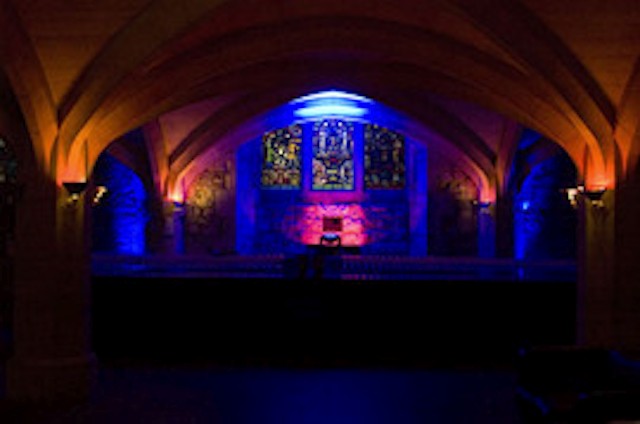 Date Announced: 31 Mar 2011
A.C. Entertainment Technologies Ltd's Lighting division enjoys continuing success with sales of GLP's Impression Zoom 120 RZ LED moving lights, following the solid brand base built from sales of GLP's first generation LED moving head - the Impression 90.
Major UK rental companies making recent investments in the Impression Zoom include Lite Alternative, GLS and Fentura Productions, all of which have been supplied through AC-ET, the exclusive UK and Ireland distributor for GLP products.
Lite Alternative
Needing little introduction, Blackburn based Lite Alternative is one of the most prominent rental companies in the UK and renowned for supplying some of the most imaginative and interesting lighting designs on the road. They purchased their first GLP 120 RZ Zooms 14 months ago when seeking a dynamic new style of moving light fixture. These went straight out on tour with the Yeah Yeah Yeahs, specified by LD Matt Arthur. Since then, they have been utilised on numerous tours and events.
Sixteen fixtures are currently out on the Chemical Brothers' new world tour, which features stunning lighting and visuals designed by Paul Normandale. Six units are rigged to a trussing circle above 'The Hub' - the 'tardis' at the centre of the Chemicals' amazing live performances - with another six Impression Zooms on the floor below to give a totally hub-centric focus.
So small, light and transportable are the Impression Zooms that they are part of a worldwide 'specials' package that the Chemical Brothers will be taking to all territories on the itinerary.
Paul also used them on last year's acclaimed Scissor Sisters tour. "The colours and the zoom are really good, which is particularly significant in theatre environments," he says.
Lite Alternative's Jon Greaves first saw Impression Zooms in action on a show at the Manchester Apollo, and was immediately struck by their "power and brightness" and the fact that the zoom enables the fixture to produce a good wash as well as beam effects. "They are ideal for corporate events," he adds, remarking on the streamlined and stylish look.
GLS
Southampton based GLS is run by Ian Turner and now has over 30 GLP Impressions - all the 120 RZ Zoom version - in its inventory, which are described as "Definitely our most successful purchase in recent years," by Ian.
The first investment was made in January 2010 - bought from AC-ET's northern office in Leeds, and these were among the first batches of Zoom units off the production line. They have been working hard on the wide portfolio of shows supplied by GLS ever since!
GLS is "Very happy" with the performance of the Impressions. Some units have recently been added to the upgraded house lighting rig at The Coronet, a multi-purpose event venue at the Elephant & Castle, London, to which GLS supplies lighting equipment and support.
"The demand for GLP Impressions has been phenomenal!" states Ian, adding that he could have hired in over 100 last September and kept all of them out for the whole autumn period. Their work covers tours and events of all types, with GLP Impressions recently specified for Example (LD Graham "Grum" Leesmith) and Mumford & Sons (LD Ed Warren).
Again, it's the "excellent" zoom and colour mixing that are picked out as the main features, specially with smooth colour consistency throughout the beam and the dimmer curve. They are also very fast - partly due to the light weight. This, together with the physical dimensions makes them ideal for getting real value out of one-truck tours and those that are playing Academy size venues with a floor specials package - an ever increasing trend.
GLS's GLP Impressions are packaged in different combinations, with a maximum of 8 to a flightcase.
Ian comments that he appreciates the "Great people and fantastic service" from AC-ET's Northern office, which is his point-of-contact for lighting sales.
Fentura Production Services
Tim Matthews heads this busy Dorking, Surrey based company specialising in the design and supply of lighting and visual solutions primarily for corporate events and exhibitions.
They purchased 24 GLP Impression 120 RZ Zooms and also 16 GLP Volkslicht Zoom fixtures - possibly the first company in the UK to take delivery of these - a value engineered LED moving head option from GLP which is ideal for projects with smaller budgets.
All were supplied via the Lighting division of AC-ET's High Wycombe HQ, described by Tim as "A really efficient, well run service and support operation".
Tim chose GLP Impressions after an evaluative comparison involving a 'shoot out' against other products. He found them "Far superior".
The Impression Zooms are the company's main moving lights and are in constant use. They have proved very reliable, the low power consumption offers a more environmentally friendly solution, and he and his crew have found them invaluable for lighting corporate sets and exhibition stands that require good even coverage and a guaranteed uniform quality of light and colour output.
Recent shows have included projects for Nokia, L'Oreal and Hewlett Packard together with a host of awards events, all of which have featured lighting designed by Tim.
The rights and ownership of all trademarks are recognised.
The information contained herein is correct at the time of printing, however as we are constantly refining our product range we reserve the right to change the specification without notice. E&OE.
About A.C. Entertainment Technology Ltd.:
Based 30 miles to the west of London, UK, the "A.C. Group" was founded in the early 1970's by David Leggett and the late Richard Floyd.
A.C. Entertainment Technologies Ltd. is one of the largest European distributors of professional lighting, audio, rigging, video and associated equipment to the entertainment industry, supplying customers located throughout the World. The corporate headquarters, housing UK and International sales, demonstration, manufacturing, repair and substantial warehouse operation are located in High Wycombe, Buckinghamshire. The company also has a Northern Region sales office with additional demonstration and warehouse facilities located in Leeds, West Yorkshire.
In addition, the Group has a separate projects company, A.C. Special Projects Ltd, and sales, manufacturing and warehousing operations in Europe, North America and Asia.
Contact
Louise Stickland +44 7831 329888 +44 1865 202679 AC-ET direct A.C. Entertainment Technologies Ltd. +44 (0)1494 446000 sales@ac-et.com
E-mail:louise@loosplat.com
Web Site:www.ac-et.com