Luxeon LEDs are industry's first to light an ENERGY STAR-qualified 60-watt equivalent retrofit bulb
Mar 9th, 2011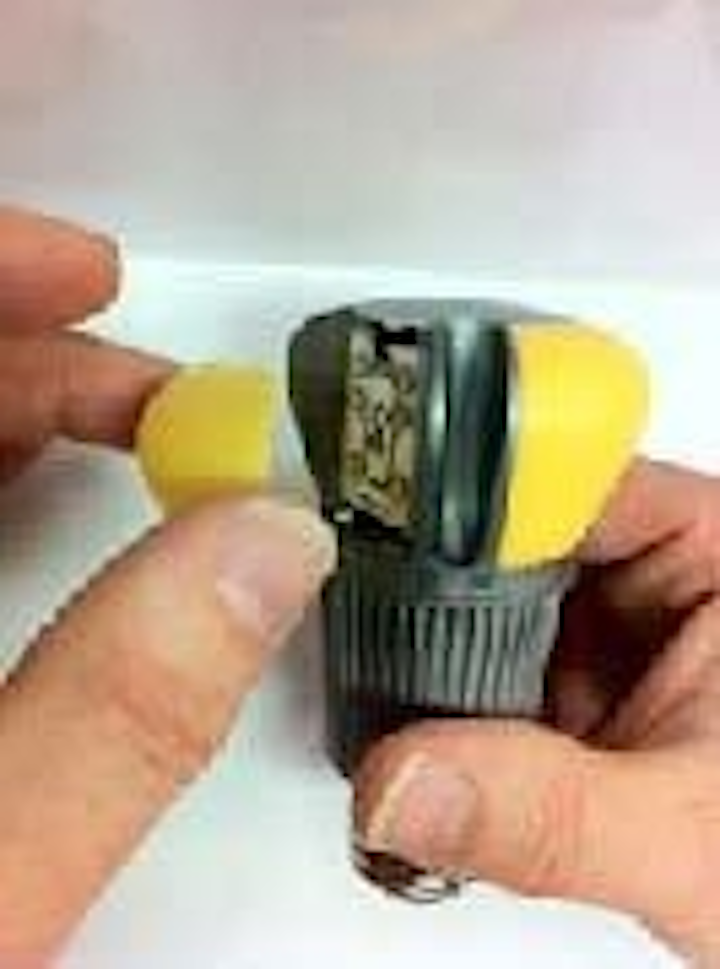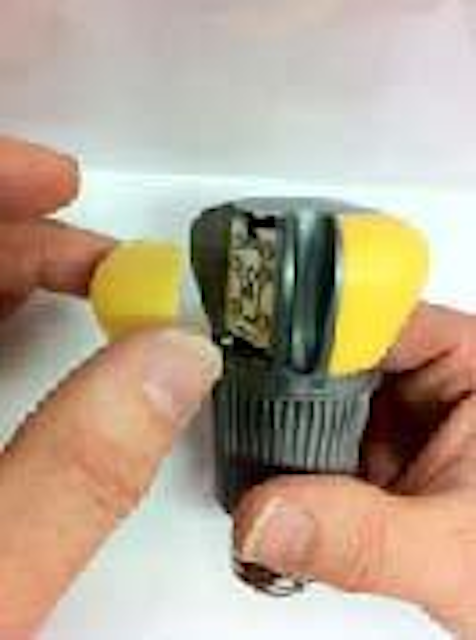 Date Announced: 09 Mar 2011
San Jose, CA – LUXEON power LEDs are lighting the world's first ENERGY STAR qualified LED replacement for a 60-watt incandescent bulb. In production and available to consumers and professionals alike, the Philips AmbientLED bulb (also sold professionally under the Philips EnduraLED brand) using 18 LUXEON Rebel LEDs has met or exceeded the quality and energy efficiency requirements for a 60-watt LED equivalent set forth by ENERGY STAR.
"LUXEON LEDs deliver the light, reliability, and efficacy required by retrofit bulb manufacturers to meet increasingly stringent standards worldwide," said Steve Barlow, EVP of Sales and Marketing at Philips Lumileds. "We are well beyond demo and prototype bulbs not only for 60-Watt equivalents but also for MR16s, PAR lamps, GU10, and other form factors that are widely used. Our sights are now set clearly on enabling replacements for 75-watt equivalent bulbs."
At operating conditions, which can reach 100°C or higher inside the LED, the LUXEON in an ENERGY STAR qualified solution must provide enough light to deliver at least 800 lumens, a color rendering index of 80, and they must be reliable enough to support a minimum three year warranty. In the case of the newly qualified AmbientLED, a six year warranty is offered for the LUXEON based solution.
Because there are so many different types and styles of bulbs, Philips Lumileds is continuously broadening its portfolio of LUXEON LEDs with different CRI, CCT, and light output characteristics in order to meet the needs that vary by bulb type and by geographic region.
LUXEON LEDs for retrofit solutions are available today from Future Lighting Solutions. Design resources, engineering resources and prototyping assistance are available from both Philips Lumileds and Future Lighting Solutions.
About Philips Lumileds
Philips Lumileds is the world's leading provider of power LEDs for illumination solutions. The company's leading light output, efficacy and thermal management are direct results of the ongoing commitment to advancing solid-state lighting technology and enabling lighting solutions that are more environmentally friendly, help reduce CO2 emissions and reduce the need for power plant expansion. Philips Lumileds' LUXEON LEDs are enabling new solutions for shop, outdoor, office, school, and home lighting applications. More information about the company's LUXEON LED products and solid-state lighting technologies can be found at
www.philipslumileds.com
.
About Royal Philips Electronics
Royal Philips Electronics of the Netherlands (NYSE: PHG, AEX: PHI) is a diversified health and well-being company, focused on improving people's lives through timely innovations. As a world leader in healthcare, lifestyle and lighting, Philips integrates technologies and design into people-centric solutions, based on fundamental customer insights and the brand promise of "sense and simplicity". Headquartered in the Netherlands, Philips employs 119,000 employees in more than 60 countries worldwide. With sales of EUR 25.4 billion in 2010, the company is a market leader in cardiac care, acute care and home healthcare, energy efficient lighting solutions and new lighting applications, as well as lifestyle products for personal well-being and pleasure with strong leadership positions in flat TV, male shaving and grooming, portable entertainment and oral healthcare. News from Philips is located at
www.philips.com/newscenter
.
Contact
Steve Landau Director of Marketing Communications Philips Lumileds +1 408 964 2695
E-mail:Steve.Landau@philips.com