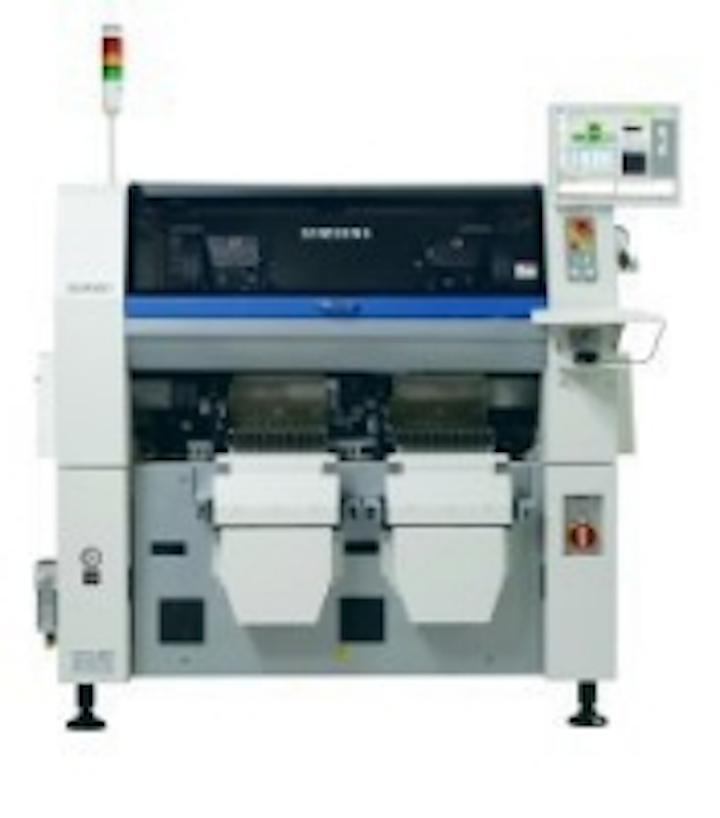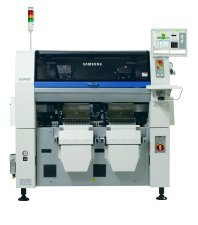 Date Announced: 29 Mar 2011
Jamison, PA - Samsung Techwin Co. Ltd. announces the global introduction of the Samsung SLM120 High Speed LED Mounter on Booth #473 at the 2011 IPC APEX Expo, April 12th through April 14th at the Mandalay Bay Convention Center in Las Vegas, NV. The innovative Samsung SLM120 system is uniquely dedicated and specifically designed for LED manufacturing. In an effort to address increasing technological advancements in the Lighting industry, standard SMT assembly equipment is often adapted and modified to provide a solution to the challenging production requirements. Overall speed and productivity with these types of systems can be limited due to multi-indexing of PCBs and requiring multiple feeders to be loaded with the same LED type.
The SLM120 effectively increases speed, efficiency, and throughput by featuring an industry-exclusive, adaptive head design. This innovative feature enables it to simultaneously pickup multiple LEDs from a single feeder, regardless of LED size or tape pocket pitch. The result is a system proficient at placing LED packages from one single feeder in excess of 28,000 CPH on PCBs up to 1200mm in length. Its dual-gantry design delivers maximum productivity per square foot and single-side operation adds to the convenience of this distinctive system.
Samsung Techwin Co. Ltd. is a global supplier of world class PCB assembly equipment with expertise in turn-key, inline systems. Samsung offers a full range of SMT production equipment including Chip and LED mounters, screen printers, reflow ovens and board handling systems. Sales, support, technical services and a network of direct engineering resources are available around the clock 24/7/365 from Dynatech, the exclusive North American Samsung partner.
Contact
Jack Leonard, NAMCo Tel: 732-280-8398
E-mail:jleonard@namc-hitech.com