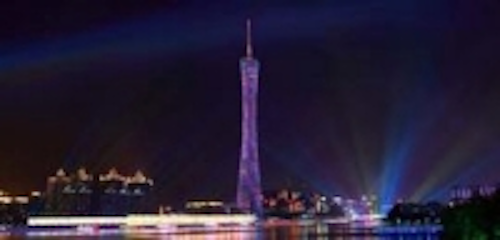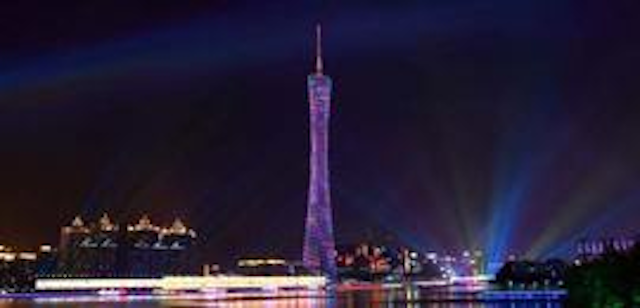 Date Announced: 04 Mar 2011
Guangzhou, China – The Canton Tower, also known as the Guangzhou TV tower is just one of the recent projects in China that has used LUXEON LEDs, in this case more than 330,000 emitters, to bring a unique and distinctive landmark to life. Also acclaimed as "Slender Waist", the 610-meter-high Canton Tower is the world's highest stand-alone TV tower. The Guangzhou Tower relies on its outstanding LED lighting solution from Philips to integrate regular lighting with festival lighting to meet the overall night view plan of the Guangzhou government, effectively improve the livable urban environment, and enhance the urban image of Guangzhou as an international metropolis.
"The LUXEON LEDs used in the Tower's lighting solution represent the most advanced technology available today," said Frank Harder, VP of Marketing, LUXEON Product Lines. "LUXEON LEDs deliver the light output — in all colors, efficacy, and for a structure like the Guangzhou Tower, industry leading performance over time in virtually all weather related environments."
The colorful, dynamic and vivid visual effect of the Canton Tower is made possible by more than 6,000 LED luminaires from Philips using just 500 KW of power.
LUXEON LEDs are the light source of choice for world famous landmarks, and recent lighting triumphs such as the illumination of the banks of the Pearl River, also in Guangzhou, with more than 700,000 LUXEON LEDs. Philips Lumileds has also supplied its award winning LUXEON white LEDs for projects including the street lighting on Liao Ning Avenue in the Si Chuan Province, the Guangzhou Opera Hall, and the Liu Wu Tunnel Lighting in Anhui Province, China.
Philips Lumileds is a leading provider of power LEDs for illumination solutions. The company's LUXEON LED portfolio offers industry leading application performance that makes it easier for luminaire designers, architects and specifiers to create and select new solutions with confidence and certainty that the LUXEON LEDs will deliver the light output, efficacy and color quality desired. Philips Lumileds is committed to advancing solid-state lighting technology and enabling more environmentally friendly lighting solutions that help reduce CO2 emissions and reduce the need for power plant expansion.
Philips Lumileds' LUXEON LEDs are widely used in shops, on roadways, in hotels and restaurants, offices and homes. More information about the company's LUXEON LED products and solid-state lighting technologies can be found at
www.philipslumileds.com
.
About Royal Philips Electronics
Royal Philips Electronics of the Netherlands (NYSE: PHG, AEX: PHI) is a diversified health and well-being company, focused on improving people's lives through timely innovations. As a world leader in healthcare, lifestyle and lighting, Philips integrates technologies and design into people-centric solutions, based on fundamental customer insights and the brand promise of "sense and simplicity".
Headquartered in the Netherlands, Philips employs more than 118,000 employees in more than 60 countries worldwide. With sales of EUR 23 billion in 2009, the company is a market leader in cardiac care, acute care and home healthcare, energy efficient lighting solutions and new lighting applications, as well as lifestyle products for personal well-being and pleasure with strong leadership positions in flat TV, male shaving and grooming, portable entertainment and oral healthcare.
Contact
Sean Zhou China Marketing Communications Philips Lumileds +86 21 2411 5673
E-mail:mailto:sean.zhou@philips.com