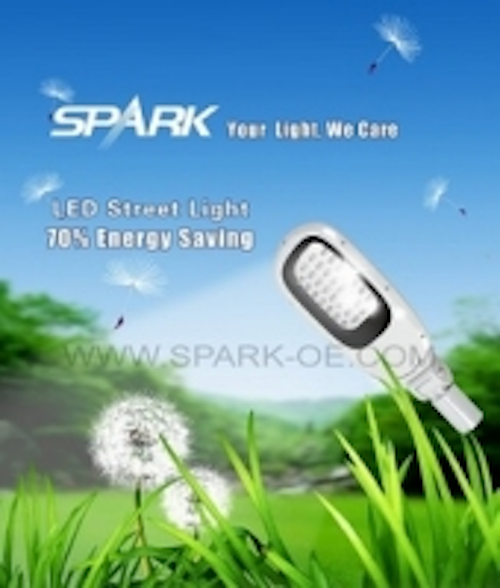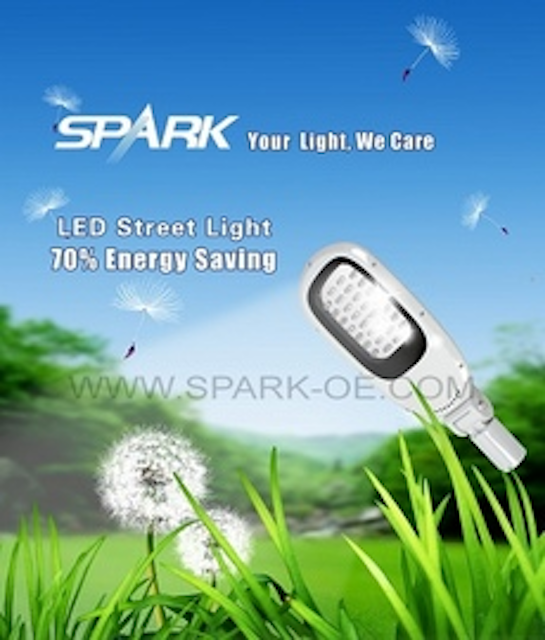 Date Announced: 10 Mar 2011
SPARK was exhibited at LED CHINA 2011 with LED street lights selected by three ministries for the national demonstration project.
March 1-4 2011, focused on LED lighting in the area of professional industry event --- the seventh LED 2011 Guangzhou Lighting Fair in full swing after a 4-day exhibition has successfully concluded. LED CHINA 2011 as an important part of Guangzhou LED LED Lighting Fair has become a global field "vane" The Guangzhou International LED show attracted over 900 exhibitors from domestic and abroad, more than 60,000 spectators enter and visit.
As a well-known manufacturer of LED lighting products, SPARK bring led lamps selected for demonstration project by the national ministries to Guangzhou Pazhou Complex. SPARK booth located in Hall 12.2, with the main tone of blue and white appearance, looked simple and elegant. 4 days during the exhibition, has attracted nearly a thousand professional visitors into the booth, to negotiate.
The led street lights, selected for national demonstration projects, all adopt high brightness CREE leds, high light efficiency, low lumen degradation, good heat dissipation, energy-saving rate of 70%, have passed the testing by national energy-saving test testing organizations. They also comply to CE, UL (some models) certification, are existing excellent outdoor LED lighting products in global market.
Features of LED Street Light:
•More than 70% energy saving
•Signal LED design, convenient for maintenance
•Original American CREE LED or Philips Lumileds LED used
•Universal input voltage: AC 85-300v
•Light control and time-phased dimming, saving further energy
•High quality power supply, reliable and stable, automatically reduce current against overheating temperature
•Unique optical design & rectangular beam, suitable for roadway illumination
Main Technology Index of LED Street Light:
Model No. SPL-A180CRW
Equivalent 400W High Pressure Sodium Lamp
LED Light Source 144 × 1W CREE /Lumileds Rebel LED
LED Luminous Efficiency 107-122 lm/w
Lamp Total Power 180W
Power Efficiency > 89%
Lamp Total Luminous Flux > 18,000lm
Lamp Luminous Efficiency > 85 lm/w
In addition, SPARK newly developed LED high bay lamp, LED Down light are first exhibited at LED Lighting exhibition at Guangzhou, unique appearance, exquisite craftsmanship also received great interest from domestic and foreign visitors, a steady stream of visitors without a break.
By 11 years of LED lighting technology precipitation, with the most advanced and cutting-edge product solutions for the visitors, SPARK create a visual feast! YOUR LIGHT, WE CARE!
Contact
Alice Wu Spark Marketing Director Tel: (86 755) 8390 4366 Fax: (86 755) 8390 4766
E-mail:sales@spark-oe.com
Web Site:www.spark-oe.com