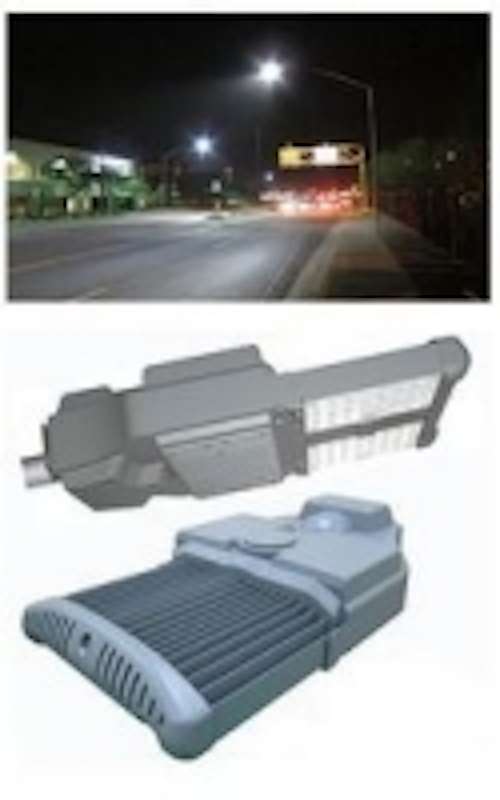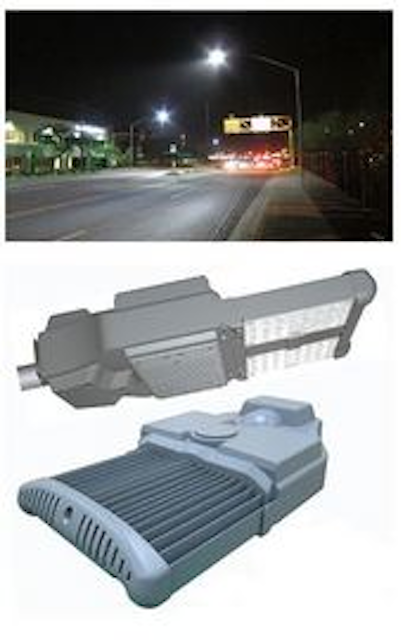 Date Announced: 14 Feb 2013
The U.S. Department of Energy (DOE) has just announced the winners of the fifth annual Next Generation Luminaires™ (NGL) 2012 Outdoor Lighting Competition. The competition includes 120 outdoor lighting entries from 42 manufacturers based on lighting quality, appearance, construction, serviceability, efficacy and value.
Excellence Opto, Inc. is proud to receive recognized award on the e-litestar™ SL2 roadway lighting product. The judges of the competition acknowledged the light output, serviceability, and the efficiency of the SL2, but were concerned about some visible stripes on the roadway. In fact, Excellence Opto, Inc. offers roadway fixtures with different optics from Type I to Type V depending on the requirements and condition of the roadway. For every configuration of the roadway, we are able to simulate the roadway configuration and select the best SL2 model to ensure excellent uniformity to the roadway illumination.
The e-litestar™ SL2 delivers over 85 lm/w fixture efficacy. The recognized SL2 Roadway Street light for the competition has an input power of 70W with CRI of 70 and a light output of 5950 lumens. The SL2 series is also available in 55W ~ 205W to replace the 70W ~ 400W HPS lamps.
The fixture is not only light-weight and energy saving, but is incorporated with the best thermal technology in the market with passive heat sinks to meet cities' expectation and to sustain ambient temperature from -40ºF to 140ºF. All e-lite star™ SL2 LED streetlight's serviceable parts are designed with captive screw mounting and quick-connect wiring for tool-less maintenance.
For more information on all of the winning entries is available at the Next Generation Luminaires website at http://www.ngldc.org/12/outdoor/winners.stm. For information on e-litestar™ SL2 series, please go to http://www.e-litestar.com/roadway-sl2/. LM-79 report and IES files are also made available on our website.
About us:
Excellence Opto, Inc. (EOI), is a manufacturing company based in Pomona, California established since 1995, specializing in LED Traffic Signals, LED outdoor and area lighting, LED street lights, LED modules and LED automotive lighting. With vertical integration of optical, mechanical, electrical and thermal design engineering to manufacturing, EOI provides the most cost-efficient and competitive products to fully satisfy or exceed customer's expectation. For more information, please visit our website at www.e-litestar.com.
Contact
Excellence Opto, Inc. 1663 West 2nd Street Pomona, CA 91766 Tel: 909-784-3333 Fax: 909-784-3330 Contact Person: Judy Juan / Alex Chang
E-mail:sales@e-litestar.com
Web Site:www.e-litestar.com