Ranger Son Éclairage invests in Robe
Feb 11th, 2013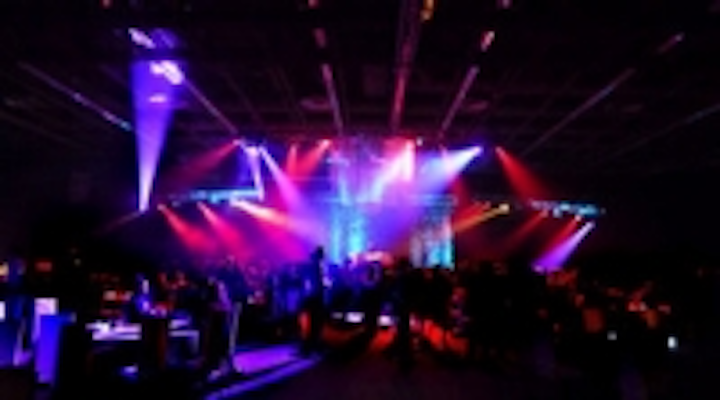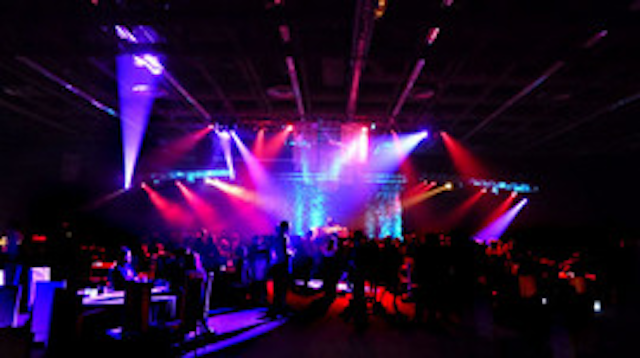 Date Announced: 11 Feb 2013
Longueuil, Quebec based rental specialist Ranger Son Éclairage has invested in Robe moving lights, initially buying 16 ROBIN MMX Spots and then following up with 24 x LEDBeam 100s.
The company was founded 15 years ago by François Ranger and is focused on servicing corporate events and presentations of all types, and providing design services and full turnkey solutions to the very highest standards.
This is their first purchase of moving lights, so not being tied in to any previous commitments or alignments, they had the freedom to consider all the options very carefully before making a decision on which brand was best suited to their needs explains lighting designer Anthony Ranger.
He arranged demonstrations of products from all the leading moving light manufacturers to ensure they could make an informed and well researched choice.
They ideally sought a fixture that would output more than a 700W source, that would run on a single 15A socket at 120 Amps and also something that was eco-friendly!
Robe's MMX Spot ticked all the boxes!
"We were blown away by the MMX from the moment we received it right up to the full and thorough testing schedule that we conducted – it was amazing!" he declares.
Compared to everything else we saw, it was "Easily a winner in all the criteria that we identified - small size, high speed and light weight" Ranger enthuses.
"Units that can output that many Lumens and be a single person lift are rare!" he continues, adding that the service and support that they have received from Robe's Canadian distributor MDG is also "Fantastic".
After the expedient weight (25.5 Kgs) and low power consumption of the MMX, it's the output and the zoom range that most impressed Anthony Ranger and his team, together with the smooth colour mixing and the variable CTO.
The dual graphics wheel they also think is very cool for creating multi-layered three dimensional projected effects. "No other moving light could create these effects when we looked, so that was also a big plus" he confirms.
As they service a diversity of corporate events, they also specifically needed a light able to produce tight aerial beam effects as well as evenly wash a backdrop, set or a cyc. Once again the MMX hit the spot!
As soon as the MMXs were delivered they went straight into action on a number of shows including Expérience Montreal 2012 (LD Christopher Brady) at the Esplanade Financière Sun Life at the Olympic Stadium, for which they also used Robe ROBIN LEDWash 600s and the Dystrophie Musculaire 2012 event (LD Anthony Ranger) at the Palais des Congrès de Montréal.
They and the LEDBeams have also been used on numerous private events, functions and parties, and in fact, have been out working every week since they were delivered from MDG!
Anthony designs many of the shows for which Ranger Son Éclairage supplied equipment, and comments that using the new fixtures is the best way to show others all the advantages.
On Expérience Montreal, at least 10 individual band LDs come in to light their shows, and all were really pleased by the output and speed of the fixtures.
The clients love the speed and minute size of the LEDBeam 100 says Ranger, "It's easy to produce so many great effects, especially when using them in reasonable numbers," he says.
Ranger Son Éclairage were extremely happy to learned that MDG had been appointed Robe's Canadian distributor last year, "They are a great company to represent the Robe brand in Canada, " he underlines. "We love the support and the relationships that we have with all those associated with Robe – everyone is friendly and nice and the service is super-efficient!"
Contact
Louise Stickland +44 (0)1865 202679 +44 (0)7831 329888
E-mail:louise@loosplat.com
Web Site:www.robe.cz