IDEAL Chip-Lok COB array holder promotes cooler operation of LED lighting fixtures
Feb 5th, 2013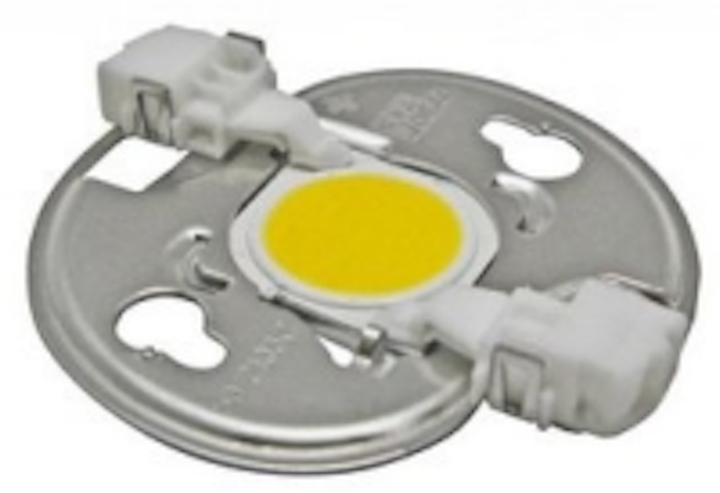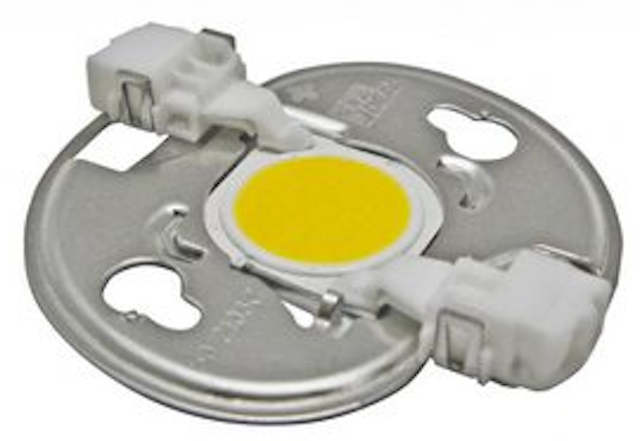 Date Announced: 05 Feb 2013
SYCAMORE, IL -- Market indicators predict a continuing rise in LED usage across multiple applications with lighting leading the way. To meet this demand, IDEAL has expanded its LED lighting technology line with a new LED COB ("Chip on Board") Array Holder that promises cooler, longer-life operation of chip arrays.
Designed to Zhaga industry standards, the new IDEAL Chip-Lok™ family of products provides both mechanical and electrical attachment for COB arrays from leading chip manufacturers including Citizen, Cree, LG, Nichia and Sharp.
"Important advancements in LED array technology have accelerated development of fixtures that are less expensive to bring to market, robust and energy-efficient," said Ben Swedberg, Business Unit Manager for the OEM Division of IDEAL.
"Our Chip-Lok array holder helps lighting manufacturers build upon this trend by reducing chip temperature, therefore extending array life or allowing the OEM to reduce the size of their heat sink. This product is helping lighting manufacturers provide better products and build stronger brands."
Chip-Lok™ is fabricated from hardened stainless steel that prevents the creep to which plastic holders are prone, assuring outstanding thermal pressure for the life of the luminaire. A flange on its outer edge provides a thermal path to the heat sink that allows the array to run significantly cooler than traditional holders or even screws, while offering structural strength.
LED lighting is now deployed successfully in residential, commercial and industrial applications where it is helping building owners reduce utility bills by up to 80 percent over incandescent lighting.
Lighting manufacturers can use the Chip-Lok to profitably take advantage of these applications due to its assembly-friendly features like a built-in spring that holds the array securely in position prior to installation and keyways that permit the screws to be inserted in advance. Additionally, Chip-Lok's 250 Volt - 4 Amp rating allows it to be used in luminaires using several COB arrays, common in outdoor applications.
Please visit www.idealindustries.com/products/oem/led_holders/chiplok_video.jsp to see the Chip-lok demo.
About IDEAL Industries, Inc.
IDEAL Industries, Inc. has been serving the electrical industry since 1916. IDEAL is one of the world's leading manufacturers of professional quality tools and supplies serving installation professionals in the construction, maintenance, data communications and original equipment manufacturing industries.
Contact
Dan O'Connell O'Connell Communications, Inc. 708-482-0212 Ben Swedberg IDEAL INDUSTRIES, INC. 800-435-0705
E-mail:ben.swedberg@idealindustries.com
Web Site:www.idealindustries.com/products/oem