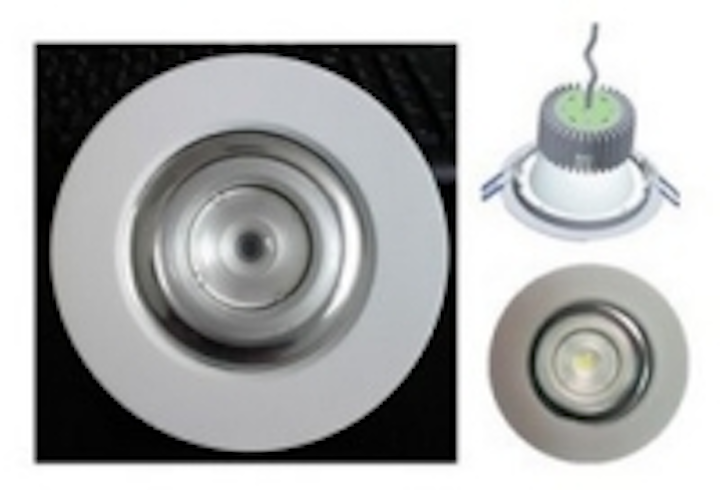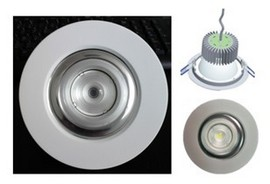 Date Announced: 01 Feb 2013
LED, as a new type of the lighting technology, its potential applications are fantastic and attract worldwide attention.
Lights is the most important things about the LED lamp design. LED, new light source promote the technical innovation in luminaire design and developing. To a large extent it change our light concept, and make us liberate from traditional pointolite and line light source. Lamp-design philosophy is re-established and the lamps have great imagination and expression in the vision of originality.
The latest LED Fresnel downlight will be launched by GOSOLED, which combine traditions of Fresnel car lights with our innovation, and this technology has been first successfully applied in LED Commercial and household lighting field. GOSOLED not only create the excellent Light-output environment and promote hamonious color comparison of lamps, but also nudge LED lamps in the right direction on energy-efficient, health, Art and etc.
Seeing the sectional drawing, all kinds of Zigzag grooves formed the surface. The beam angle of grooves are different between each others, but the lights will be concentrated in the focus of the the lens. Each groove can be regard as an independent small lens and adjust the light into parallel light or concentrated light.This lens will help reduce parts of the spherical aberration.
GosoLED Fresnel downlight is based on traditional Fresnel principle, which the lights get through the concave prisms and increase pervious area.This is the newest revolutionary technological innovation which the Fresnel lens has been first successfully applied in LED Commercial and household lighting field.
The advantage of GOSOLED Fresnel downlight :
A.Minute extension: Optimizing inner space of the LED lamp and reducing the volume of lens;
B.High power density: making extra heat dissipation space for the LED driver and increasing cooling area.
C.High light efficiency : Minimizing the use of optical media and increasing lights output.
D.No-glare : Innovative Fresnel technology make illumination and light intensity increasing evenly .
E.Light weight : the weight of whole lamp is reduced,which can save the transportation cost.
F.Integration : More space can integrated design power supply, and assures the lamps earn the certifications.
G. Customization: According to different market and requirements, we can customize intergrative and external power scheme.Perfect matching effect and special support will help customers to get strong competitiveness.
Taking advantage of Fresnel technology ,GOSOLED will gradually roll out Fresnel LED Track light, Fresnel LED spotlight,etc. This technology will increase 15% in light output, 20% in heat dissipation.It will improve the service life and luminous efficiency,and meet people's psychological requirements and aesthetics needs.
About Fresnel lens:
Fresnel lens,we also called thread lens, is a type of compact lens originally developed by French physicist Augustin-Jean Fresnel for lighthouses. The Fresnel lens reduces the amount of material required compared to a conventional spherical lens by dividing the lens into a set of concentric annular sections known as "Fresnel zones." In theory there are infinitely many such zones. Perhaps the most widespread use of Fresnel lenses, occurred in automobile headlamps, where they can shape the roughly parallel beam from the parabolic reflector to meet requirements for dipped and main-beam patterns. Fresnel lenses also continue in wide used in automobile tail, marker, and backup lights.
Contact
GOSOLED Lighting Co., Limited Add: Building 6B,Shi ao 2nd Industry park,Langqin Road, Dalang Street, BaoAn District, Shenzhen,China Tel: +86(755)61562850,61562851,61562852
E-mail:sales@gosoled.com
Web Site:www.gosoledlamp.com