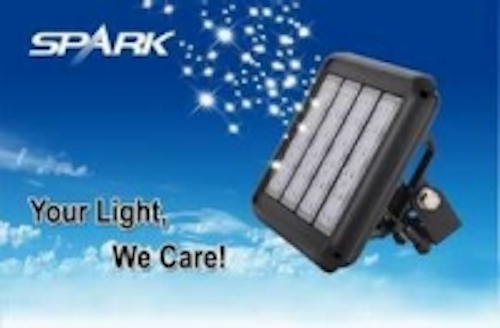 Date Announced: 09 May 2013
Following the last successful GanChong highway project, Shenzhen Spark Optoelectronics S&T Co., Ltd. again won the bidding of highway LED tunnel light project from Xiaping to Mucun (Hereinafter referred to as "Jing-Mu Highway") in Jinggangshan.
Jing-Mu highway is the main part of highway planning network of Jiangxi Province, which jointly composes a fast channel to mausoleum of Emperor Yan, Mount Heng and other scenic spots in Hunan together with other two main highways. Spark Optoelectronics won the bidding of LED lamps project of Jing-Mu Highway ZM1 contract section, mainly related to LED lamps of Jinggangshan extra-long tunnel lighting project. This project totally adopted 1862 Spark Time Journey B Series LED tunnel lights (Model: SPT-B40, SPT-B60, SPT-B100, SPT-B150).
Spark Time Journey series LED tunnel light adopts light body made of die-cast aluminum alloy with tempered glass enclosure design, and the wick uses high translucent material, which is very good for dust-proof and waterproof. As for the spare parts used for fixation, Spark also strives to perfect every detail so as to make LED tunnel light safer, more energy-saving, and better suitable for open square, tunnels and other public places.
As China's leading manufacturer of LED tunnel lighting products and excellent supplier of outdoor LED lighting products, the bid-winning of this project shows the market's fully recognition to Spark. In recent years, under the call of national policy of energy conservation and emission reduction, the application of LED lighting on highway has entered into a new development period. On the road of high-speed development of LED lighting, Spark Optoelectronics will continue to give full play to core advantages and integrate resources to promote LED lighting products. Spark is enhancing the brand influence and competitiveness and makes efforts to promote the sustainable development of the LED lighting industry.
Contact
Keziah Song General Manager Tel: (86 755) 8390 4366 Fax: (86 755) 8390 4766
E-mail:sales@spark-oe.com
Web Site:www.spark-oe.com