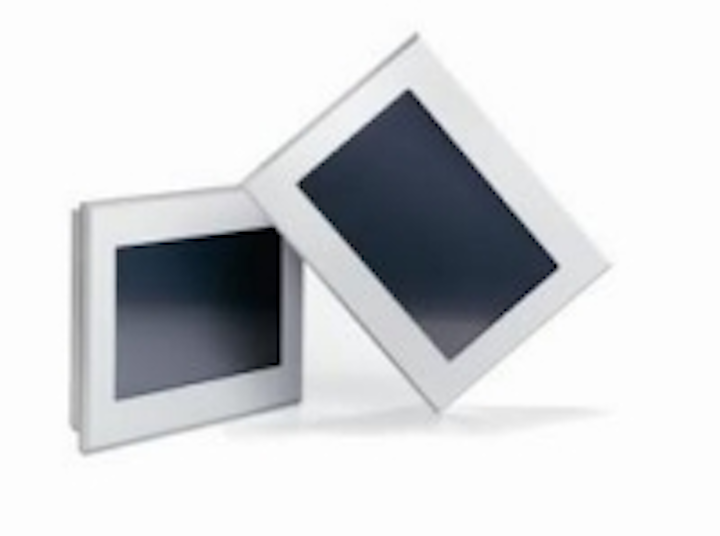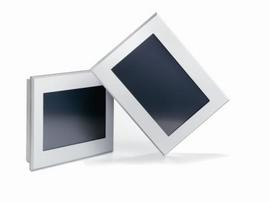 Date Announced: 13 May 2013
Dornbirn - Tridonic has modified its multi-functional DALI TOUCHPANEL 02 unit and added new functions and interchangeable layouts. DALI lighting control is now more convenient and more flexible than ever before. The mechanics have also been improved and a guide LED has been integrated.
DALI TOUCHPANEL 02 combines the functions of group controller DALI GC with those of scene controller DALI SC in a singe module. It is therefore possible to send dimming and switching commands to two DALI groups and to program and retrieve up to four lighting scenes.
The panel has six freely definable buttons to which interchangeable layout cards can be individually assigned. The individual buttons can be configured separately using masterCONFIGURATOR software (V2.6 or higher). The options include on/off switching and up/down fading of individual addresses, groups or broadcast. In addition, predefined lighting scenes can be retrieved. The software also enables the touch panel to be configured for tunable white applications. This means that freely controllable and dimmable white light can be produced along the entire Planckian curve from 2700 to 6500 K. This control option can also be applied to individual addresses, groups or broadcast.
DALI TOUCHPANEL 02 does not need a separate power supply as power is supplied via the DALI line. You can connect the touch panel to the DALI circuit without have to worry about the polarity. The control module is multi-master-compatible so multiple control modules can be connected in parallel in a DALI circuit. Typical applications include multi-functional rooms such as meeting rooms with different lighting zones.
The manufacturer offers a five-year system guarantee for peace of mind.
About Tridonic
Tridonic, headquartered in Dornbirn/Austria, develops, manufactures and markets equipment for a wide range of light sources, lighting management systems, LED solutions and connectors. Through its active partnership, outstanding service competence and technical expertise Tridonic enables its customers to implement lighting solutions of superior functionality and economy.
Tridonic is a subsidiary of the Zumtobel Group. In the 2011/12 fiscal year, 2000 employees in 30 locations achieved sales of 408 million euros. More than 250 development engineers create intelligent lighting concepts based on sophisticated systems and products. More than 570 inventions and over 2000 patents are ample evidence of the powers of innovation of Tridonic. Customers include luminaire manufacturers, manufacturers of products that incorporate lighting, architects, electrical system designers, lighting planners, electrical contractors and wholesalers.
The history of Tridonic stretches back more than 50 years and is a success story with many highs. Today, true to its slogan "enlightening your ideas", Tridonic is synonymous with outstanding products and services related to the fascinating subject of light.
For more information go to www.tridonic.com
Contact
Markus Rademacher Tridonic GmbH & Co KG Phone: +43 5572 395 – 45236
E-mail:markus.rademacher@tridonic.com
Web Site:www.tridonic.com