LG Chem produces high-CRI OLED panels that achieve 20,000-hour lifetimes
May 31st, 2013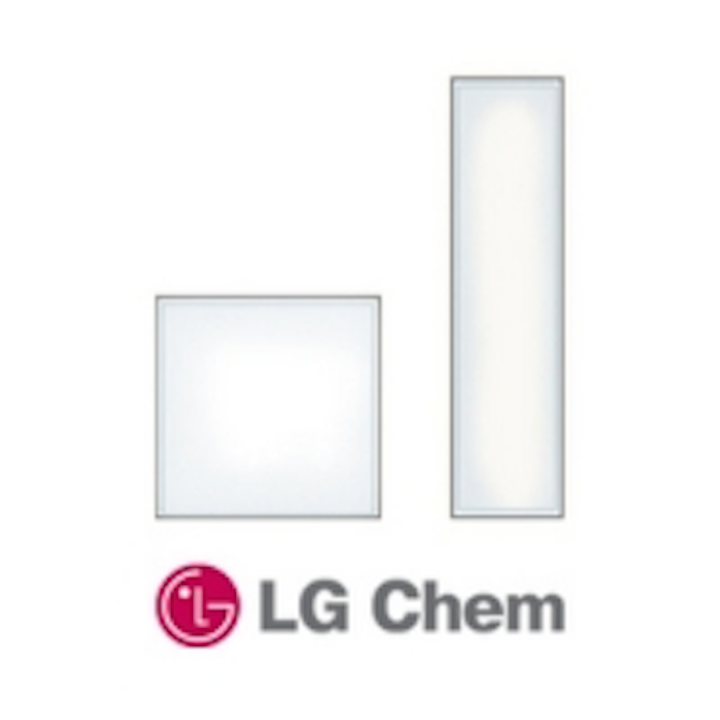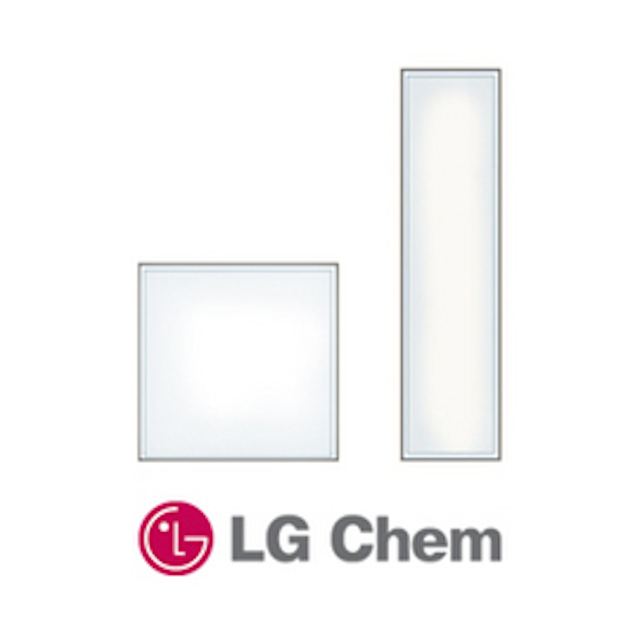 Date Announced: 31 May 2013
The first mass produced efficient/long lifetime OLED panels with high CRI. (CRI > 90, 60 lm/W level efficacy, LT70 > 20,000, 3000-4000K)
LG Chem's OLED Light Division has announced that it has been producing all of its panels at CRI levels over 90 as of April this year.
CRI (color rendering index) is a quantitative measure relative to natural light, determining a light source's ability to reproduce the colors of the objects on which the light shines. Naturally, the index has been considered as a crucial factor in determining the quality of a light source.
In the case of OLEDs, they have a spectral distribution very close to that of the sun, meaning artificial modifications to reach high CRI can be kept to a minimum, further preserving the "natural" quality of the light itself.
LG Chem's mass production of high-CRI OLED panels is even a more significant achievement since the company happens to be the leading manufacturer of OLED panels, especially in terms of panel performance such as efficiency and lifetime. Generally, efficiency and CRI are trade-off factors. Despite this obstacle, LG Chem has managed to maintain its 60 lm/W efficiency levels even at CRI levels over 90.
Another notable point is that LG Chem's OLED panels have color temperatures between 3000 and 4000K. Most of the conventional high-CRI general light sources that are used today are usually at color temperatures below 3000K. LG Chem is also keeping its lifetime levels at 20,000 hours.
High-CRI light sources are often sought for areas that require the color and tone of the objects to be represented most faithfully. Such areas include various shops, museums, art galleries, department stores, studios, and even restaurants. Considering that some of these areas are also sensitive to heat, high-CRI OLEDs can be a very attractive option for these areas. Moreover, with LG Chem's OLED panels already at performance levels "good enough" to be applied to general lighting applications, the company's production of high-CRI OLED panels can finally make this option a viable one.
About LG Chem OLED Light Division
LG Chem's OLED Light business was officially launched in 2011, following the company's 15-year research endeavor on OLED materials. As LG Chem was already a leading components supplier for the LCD industry, the company combined its operational excellence with its material expertise to be the first OLED panel manufacturer to mass produce panels at efficacies of 60 lm/W. LG Chem's OLED Light business also possesses an optimal cost structure with LG Chem producing its own materials as well as most of the key components for OLED panel production. Finally, with Korea being the leading country in OLED displays, LG Chem is surrounded by the best OLED infrastructure in the world. The company has recently announced that it will be mass producing its 80 lm/W OLED panels as well as flexible panels within the third quarter of this year.
Contact
One IFC, 10 Gookjegeumyoong-ro, Yeongdeungpo-gu, Seoul 150-876, Korea +82-2-3777-1114
E-mail:sebastian@lgchem.com
Web Site:www.lgchem.com/lgchemoled/