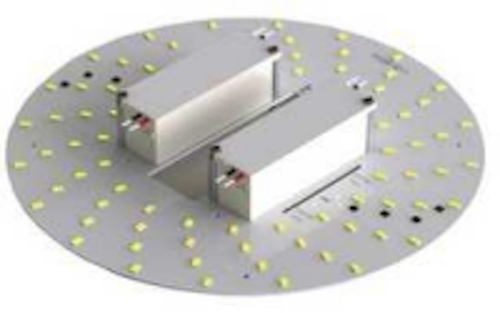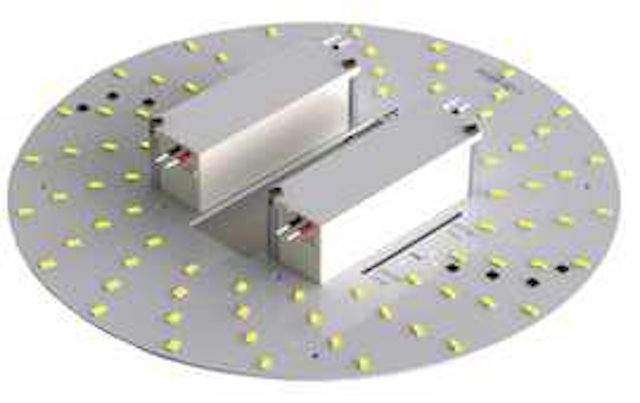 Date Announced: 01 Apr 2013
TUSTIN, Calif., April 2013 – Permlight®, a premier provider of energy efficient LED lighting and signage solutions, today announces its new scalable BEP40 JL and BEP80 GL series light engines in either 7" or 9" round configurations, ideal for drum and close-to-ceiling applications.
Offering six different constant current versions from 10 system watts and 1095 lumens to 24 system watts and nearly 2400 lumens, they are tested per LM-82 requirements and carry a 5 year warranty.
As part of Permlight's general lighting brand, Brillia®, these economical, yet self-contained complete light engines are dimmable down to 5 percent with most standard triac or ELV wallbox dimmers. The JL and GL engines use a high density, low power LED layout to achieve a completely uniform distribution of luminance on the fixture's diffuser. For quick and easy installation, the JL and GL series light engines have a center hole for luminaires with center mounting rods or key holes and include a white reflective driver already mounted on the board. The driver is heat isolated using a patent-pending heat island technology, exclusive to Permlight, for long life. The engine can be simply screwed or riveted to the metal fixture housing, and, in most instances, no additional heat sinking is required.
The BEP40 JL and BEP80 GL series are available in all standard CCT's, and lower power options are also available.
For more information on Permlight or these new light engines, please visit www.permlight.com or www.brillialed.com.
About Permlight Products Inc.
Tustin, Calif.-based Permlight Products, Inc. is a leading designer and manufacturer of high-powered LED light engines for use in signs and luminaires. For over fifteen years Permlight has led the way in LED technology using patented thermal management techniques to create light engines that are brighter, more efficient and longer lasting. Permlight's sign brand, Permlight for Signs, develops high-powered LED systems for illuminated signs and its general lighting brand, Brillia, focuses on off-the-shelf and custom light engine solutions to luminaire manufacturers. The company's extensive portfolio of products continues to guide the industry and the advancement of solid-state lighting.
###
Contact
Falls Communications 216.696.0229 Brian Bloom, senior vice president bbloom@fallscommunications.com Jenny Bahun, senior account executive jbahun@fallscommunications.com
E-mail:jbahun@fallscommunications.com