Future Lighting Solutions and Rig-A-Lite collaborate to design explosion-proof LED fixtures
Apr 2nd, 2013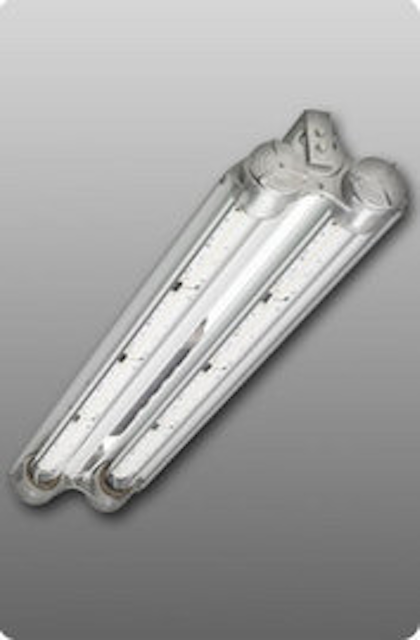 Date Announced: 02 Apr 2013
MONTREAL, CANADA (April 2, 2013) – Future Lighting Solutions is pleased to announce the successful completion of a project together with Rig-A-Lite, in designing the new explosion proof XP LED fixture series for hazardous and explosive environments.
Available in 2' and 4' lengths, each with multiple lumen packages, the XP LED series is ideal for onshore and offshore drilling rigs, refineries, chemical plants, wastewater treatment facilities, paint booths, and other areas requiring illumination and protection from explosive gases and compounds, extreme temperatures, corrosive elements, and other severe and hazardous location challenges. These versatile lighting fixtures are also approved for use in areas where salt water spray and corrosive chemicals are present.
By collaborating with Future Lighting Solutions, Rig-A-Lite was able to leverage technical expertise, local support, world class supply chain solutions and reputable brand name quality for their design.
The XP LED fixtures use Philips Fortimo LED line one row boards and Philips Advance drivers, which provides significant energy savings by delivering 78% more lumens per watt, and three times the system life (60,000 hours) when compared to a linear fluorescent T5HO fixture.
Each XP series fixture is individually tested for functional and dielectrical strength at the factory to assure quality and reliability, and arrives assembled including reflectors, thus reducing installation time and cost.
For more information on the XP LED series, as well as a complete listing of LED products and more information about Future Lighting Solutions, visit booth 2525 or Rig-A-Lite booth 661 at this year's LightFair International, April 23 to 25 in Philadelphia.
About AZZ | R-A-L
Rig-A-Lite is a wholly owned subsidiary of AZZ Incorporated. R-A-L is a leader in rugged and innovative lighting solutions for a wide variety of severe service market segments including industrial, oil & gas, food processing, marine, and specialty lighting. More information about the company can be found at www.rigalite.com.
About Future Lighting Solutions
Future Lighting Solutions is a leading provider of solid-state lighting technologies, engineering expertise and online simulation and design tools to facilitate application development and accelerate customers' time to market. Our comprehensive portfolio includes a broad selection of LED system components, as well as integrated or customized solutions to enable cost effective, energy efficient lighting applications.
From retrofitting bulbs to building LED systems from the ground up, we offer industry leading LEDs, optical solutions, power modules and ICs, passive and active thermal solutions, light engines, modular systems, planar lighting and remote phosphor technologies.
Our world-class team of lighting experts, along with our global lighting resource centers, supply chain solutions and network of specialized partners, ensures the highest quality solid-state lighting solutions for customers.
The company is a division of Future Electronics. For more information visit: www.FutureLightingSolutions.com.
Contact
Future Lighting Solutions Media Contact Stephanie Ing T: 514.694.7710
E-mail:Stephanie.Ing@FutureElectronics.com
Web Site:www.FutureLightingSolutions.com