Chauvet Professional Nexus 4x4 is powerful on stage with Tiësto
Apr 11th, 2013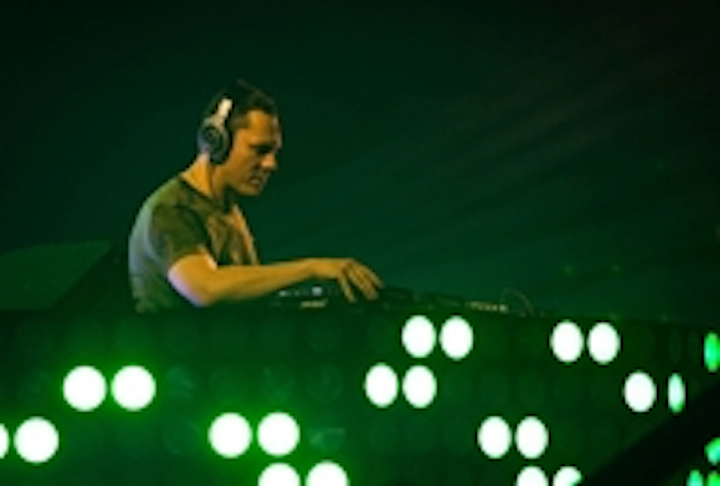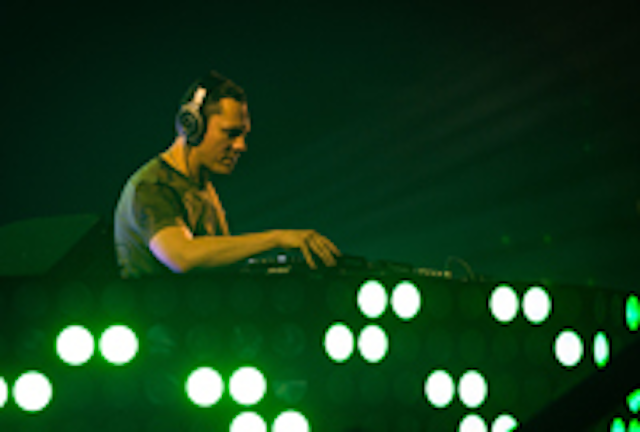 Date Announced: 11 Apr 2013
LOS ANGELES, Calif. — CHAUVET® Professional kept the crowds energized at the main performance of the College Invasion Tour headlined by Tiësto and featuring Tommy Trash and Alvaro, at the Staples Center.
Creative Director for Tiësto Koen De Puysseleir specified 26 Nexus™ 4x4 eye-candy wash lights to build the booth façade. The Nexus™ 4x4 wall of two fixtures by 13 worked for a powerful visual impact and became the centerpiece of the stage, visible from the back of the venue.
"In my search to a new and unique effect to use as a centerpiece DJ-booth design I stumbled on this product on the ArKaos website," Koen said. "After reviewing the Nexus™ 4x4 I was very confident this product would give me the high-end look I wanted for the show. Used in the right way this product has infinitive ways to create mesmerizing new effects. To achieve the desired looks I used the product in 52-channel mode with a ChamSys MagicQ MQ300 as a controller. When we were testing the booth for the first time at PRG everybody came out to have look; that says a lot for me. Thanks, Chauvet, for making one of the best new LED products I have seen in a while."
Jeff Novak was lighting board operator at the event. "The panels are just great; very bright and compact," he said. "These 26 panels lit up the entire arena. The effects that can be programmed into them are limitless and I think they are a great choice to be placed in front of a DJ."
Nexus™ 4x4 has 16 20-watt RGB COB LEDs and is capable of delivering the sizzle of a pixel mapping display and a robust light output. The combination of COB emitters and the clever reflector design yields a striking, diffused light richly drenched in saturated hues. Nexus™ 4x4 is controllable via Art-Net, Kling-Net and DMX protocols and features interlocking hardware to build large arrays.
"Our newest and already popular fixture Nexus™ 4x4 helped bring to light Koen's vision of an impactful design," said CHAUVET® Professional National Sales Manager DeAnna Padgett. "We are thrilled to have such respected artists and creative minds requesting our fixtures for their tours. With the big punch, smooth lighting and flexibility that the Nexus™ 4x4 delivers, it's an easy choice."
Dutch producer of electronic dance music and pioneer in EDM, Tiësto is one of the most highly regarded artists in dance music in the world. According to "Forbes" magazine Tiësto was the best-paid DJ in 2012, before Skrillex and Swedish House Mafia.
The full production was provided by PRG lighting, and Aspect Lighting of Los Angeles provided the Nexus™ 4x4 fixtures.
Contact
www.chauvetlighting.com sales@chauvetlighting.com 800.762.1084
E-mail:sales@chauvetlighting.com
Web Site:www.chauvetpro.com