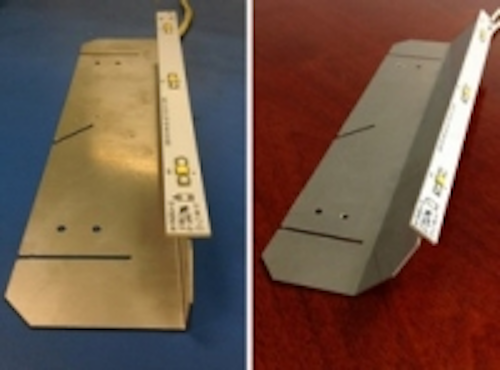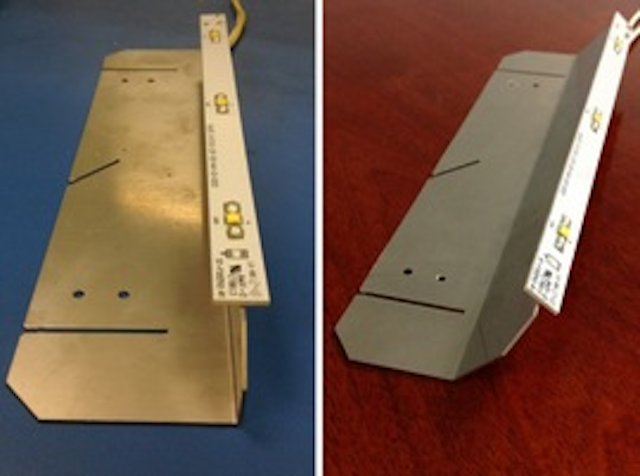 Date Announced: 16 Apr 2013
Easy LED Lighting Technologies has unveiled Easy LED module, a next generation LED module. Each Easy LED module utilizes triple CREE XT-E LED for a total maximum power consumption of 16W and 1280+ lumens while keep LED's operation temperature low for extending their life and quality.
Using Easy LED module is also Easy, not only it lifted concern of overheating, its back mounting bracket can also be bent, cut or drilled to accommodate any mounting requirement and light beam aiming. Standard Easy LED module already has pre-cut slots and pre-drilled screw holes for general mounting requirement. There are also mechanism for its optional thin film diffuser integration.
"We have been using this versatile module for quite some while now, fitting it into different places and burden it with different loads, some even considered as abuses; but it has never fail us.". "Easy LED module is perfect for lighting applications where high light output and maximum efficiency are required. This sleek, compact, real plug and play LED engine frees up users to create light application without worries," said Taiming Chen, president of Easy LED Lighting Technologies Inc. "Its advantages lend itself well to light designs such as ceiling lighting, troffer lights, recessed lighting, wall packs, and even street lighting solutions."
Now we would like offer this excellent module to broader customer base, we offer mass buyer program to all bulk buyers, with very attractive discount over this already very affordable module; so further cost can be shed from final products. Therefore more customers eventually can benefit from this program.
Lighting OEMs, engineers and designers are invited to see the way brightness and heat dissipation can be easily handled via this simple yet efficient LED module design. Easy LED Lighting also offers custom design services to create light engines for unique luminaires and specialty applications. For samples or additional information contact Easy LED Lighting at (408)6573989 or visit www.easyledlighting.com .
Easy LED Lighting Technologies, Inc.®
Easy LED Lighting Technologies, Inc.® specializes to provide design and technology for OEM fixture manufacturers and other lighting providers. The firm offers custom design solutions and eases companies of LED adoption while maintaining a high aesthetic and performance standard.
Contact
For Product and Samples Contact: Easy LED Lighting Technologies, Inc.® Tim Chen Phone: 408-657.3989 E-mail: info@easyledlighting.com
E-mail:info@easyledlighting.com
Web Site:www.easyledlighting.com