Luxonic supplies LED lighting for cold-storage application to Cold Move
Apr 26th, 2013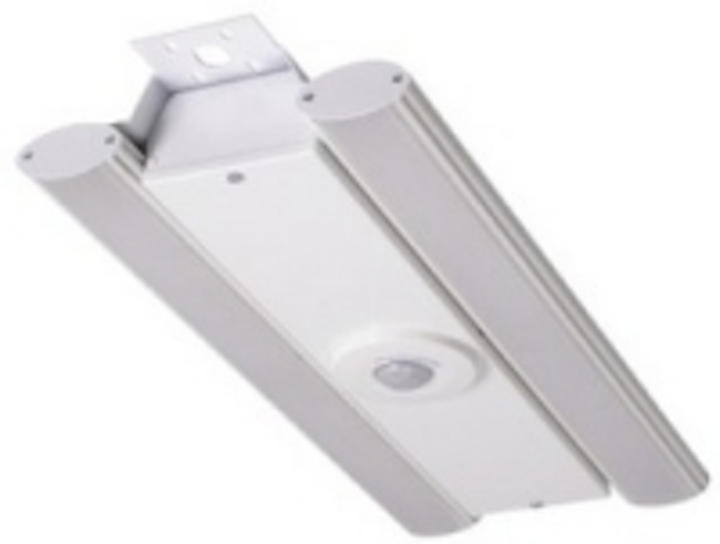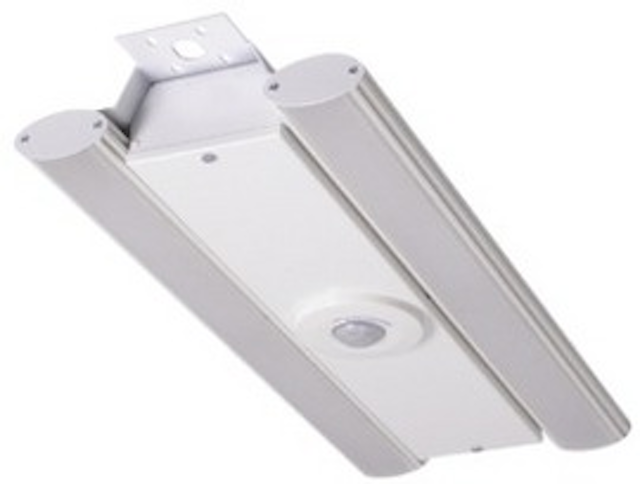 Date Announced: 26 Apr 2013
Cold Move Ltd has significantly reduced its energy costs by installing a highly efficient lighting system supplied by Luxonic Lighting. Cold Move Ltd, which specialises in temperature controlled storage and distribution, replaced the existing lighting in the freezers and ambient dock areas with Luxonic ICELUX® LED and CRP ECODIM luminaires. The completed project sees energy savings of 85 percent, giving Cold Move Ltd an annual cost saving of over £30,000. The reduction of carbon dioxide emissions from over 200 tonnes to just 33 considerably improves the company's green credentials. Luxonic has provided a bespoke, cost-effective and environmentally friendly solution to lighting at Cold Store Ltd.
The ICELUX® LED has been designed by Luxonic to work efficiently in the extreme temperatures of a cold store environment, and therefore the freezers at Cold Move Ltd, operating at -23°C, present no problem. The efficiency of the ICELUX® LED meant that the existing 400 watt sodium light fittings could be replaced by 120 watt in the Luxonic fitting. In addition, the efficacy of the LED technology allows a doubling of the light level for considerably lower power consumption.
Specified for the high efficiency and sustainability of its lighting systems, Luxonic has minimised energy wastage at Cold Move Ltd. The freezers in the cold store contain mobile racking and have a low occupancy, so the Luxonic system is equipped with dimmable high frequency control gear to reduce the light output of the luminaires when areas are unoccupied. An integral presence detector in each luminaire at Cold Move Ltd allows the light levels to dim to 10% of the maximum output three minutes after the area is vacated, and to switch off completely after 15 minutes of inactivity. Each of the Luxonic fittings can be individually programmed using a hand-held remote, making the luminaires adaptable to the requirements of individual users and specifiers.
Dave Roberts, Engineering Manager at Cold Move Ltd said: "Our recent installation of our LED warehouse light fittings and our T5 low level dock fittings has been a real success from start to finish, from the professional attitude and knowledge of the sales team right through to the after-sales service by Luxonic. The installation was carried out by our own team of electricians and couldn't have been easier, with a hundred fittings installed within a ten-day period. Once the lights were wired and switched on, Luxonic attended site to commission and set the dimmers and sensors so we could achieve maximum efficiency throughout a 24 hour period".
Luxonic also provided CRP ECODIM T5 luminaires to the loading dock areas at Cold Store Ltd where the 2x49W fluorescent fittings proved more viable and cost effective in the ambient spaces. These luminaires are specially designed to light low level racking and an optically optimised internal reflector provides high vertical lighting levels on the face of racks. Tailored for the conditions at Cold Move Ltd, Luxonic's system integrates LED and T5 luminaires, contributing to the company's energy saving and reducing power consumption.
Mr Roberts continued: "The installation has been working on our site for several months now and we have already seen a huge reduction in our lighting electricity costs. This installation with the addition of the sensors has given us a lighting solution that is fit for purpose and has great cost benefits. I would like to say a big thank you to Luxonic for a great product and a professional service".
Luxonic Lighting is at the forefront of lighting design and manufactures products carefully devised to have minimal environmental and social impact. The company provides the highest quality in LED lighting, and offers specifiers and users tailored and adaptable lighting systems.
Further information is available from Luxonic Lighting on 01256 363090, by emailing info@luxonic.co.uk or by visiting the company's website at www.luxonic.co.uk
Contact
Tel: 01256 363090
E-mail:info@luxonic.co.uk
Web Site:www.luxonic.co.uk