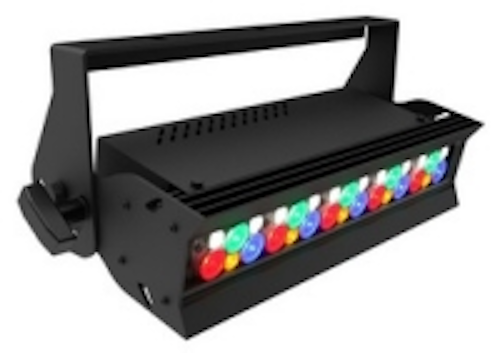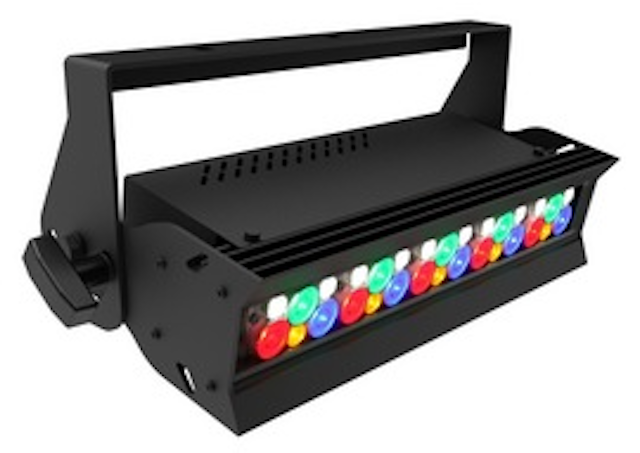 Date Announced: 16 Apr 2013
Melbourne – The Aleph 2 ET LED Light Bar is the new "EnTertainment" addition to ENTTEC's Aleph 2 light bar series. The Aleph 2 ET is neatly packaged with 6 color-mixing LEDs (RGBAWW), merging a broad range of color in its class.
With an on-board power supply, the Aleph 2 ET will produce clear and crisp light output. This unit is ideal for deep colors or soft pastels.
The Aleph 2 ET's new True Correlated Color Temperature (CCT) Mode in firmware 1.2 allows the bar to simulate a true tungsten light source. In this mode, a single DMX channel can override the color mixing channels and follow the curve a tungsten bulb would take as it heats up or dims.
"The advanced 6 color mixing and smooth dimming are not usually found in products of this price range," said Nicolas Moreau, ENTTEC's founder and managing director. "Combined with the latest CREE LEDs these lights offer a great package with plenty of punch and outstanding color gamut."
The versatile Aleph 2 ET comes in four lengths (300, 600, 900, or 1,200mm) with four power ratings ranging from 90 to 360W.
Control options include remote lighting control via the DMX512 protocol and mode selection via the RDM standard. Non RDM selection of starting address and control modes would also be possible through the menu on the back of the unit.
With a 25 degree standard lens, the Aleph 2 ET has intelligent 8 bit dimming with S curve light output. The unit has intelligent temperature management and 3 RDM Selectable Profiles (8 bit, 16 bit, and 8 bit plus strobe.)
In a departure from the existing Aleph 2 wiring infrastructure, the ET edition has IEC connectors for Mains Power and 5 pin XLR connectors for DMX. This gives the entertainment user a speedy and efficient way to run AC to the built-in power supply and uses the familiar DMX512 daisy chain topology as well.
The Aleph 2 ET is housed in a strong, lightweight aluminum extrusion and comes with a standard yoke that allows three different clamp positions. Other bracket arrangements for more exotic mounting situations are also available.
About ENTTEC Pty Ltd and ENTTEC Americas, LLC
ENTTEC Pty Ltd of Melbourne, Australia designs and manufactures innovative lighting control systems for entertainment and other specialty applications. While budget friendly, ENTTEC is committed to delivering quality lighting products and a high level of support and service to loyal customers all over the world. Their range of nearly 100 products includes the popular DMX USB PRO, groundbreaking RDM tools, DMXIS (a 2009 Rock Our World Award winner), and professional lighting control software, D-PRO 1.3. At LDI 2012 the DMX USB Pro Mk2 won Best Debuting Product in the Widget Category. In 2009 ENTTEC introduced Aleph Lighting (www.alephlighting.com), a creative line of LED lighting solutions. ENTTEC Americas, LLC, based in Hillsborough, N.C., imports and distributes all ENTTEC products to the North American market.
Contact
For more information, go to www.enttec.com or contact Jeremy Kumin, general manager of ENTTEC Americas, LLC, at jkumin@enttec.com or 888-454-5922 (U.S. voice and fax).
E-mail:peggyswisher@gmail.com
Web Site:www.enttec.com