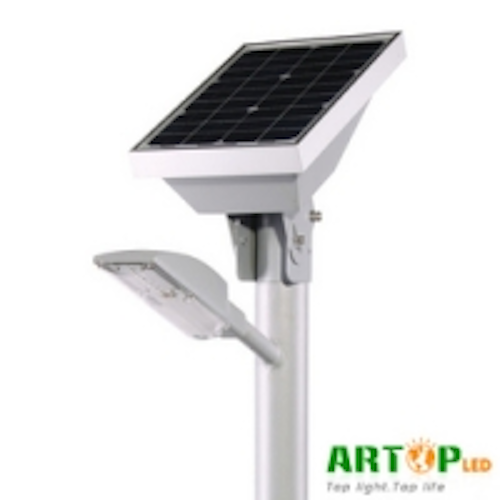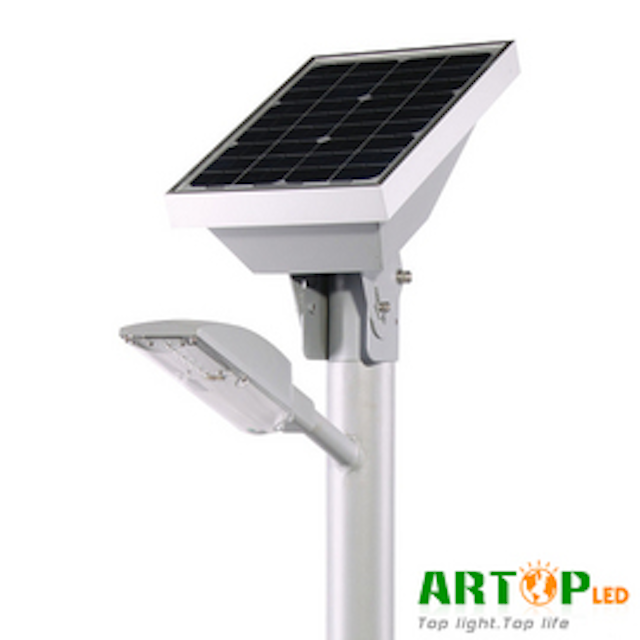 Date Announced: 29 Jul 2013
LED solar system product adopts high efficiency solar panel, efficiency reaches more than 16%. The associated gel battery is reliable and can achieve a long life time. This system adopts an LED lighting source and intelligent control system. Light structure, simple and beautiful, easy to install and use.
Product features:
1. Solar panel, battery, photovoltaic controller are integrated, make the installation and maintenance easy.
2. The inclination angle of solar panel can be adjusted from 10° to 50°; it is suitable for anyplace, and it can be installed in mass production.
3. New light distribution design makes the illumination zone larger, and the light uniformity will be better, so people will have better vision when walking.
4. Optimized algorithm of the software controller increases lighting performance, increases the brightness of the lamp by 80%, and extends battery life of 1-3 years.
LED street lamp specification
- Power consumption: 7W/15W
- LED chip: CREE
- Input voltage: DC 12V
- LED quantity: 3/6 LEDs
- Lamp total luminous flux: >648/>1282 lm
- Color temperature(CCT): 2800~7000K
- Maintenance of lumen output L80F10: 50,000 hours
- Housing material: Aluminum alloy
- Net weight: 1.7kg
- Packing size: 331x108x145mm
- Installation pipe: ≤32mm
Solar LED system accessories specification
- Solar panel: 17V/15W/40W, mono-crystalline silicon solar panel
- Battery: 12V/12AH
- Controller: Light control, time control, overvoltage, undervoltage, short circuit, lightning strike protection
- Pole diameter: 76mm
- Continuously raining working days: 3-8 days
- Working hours/day: 6-12h
- Pole height: 3M
- Light source height: 2.8M
- Warranty-battery: 3 years
- Warranty-controller: 3 years
- Warranty-solar panel: 5 years
- Warranty-LED lamp: 5 years
Application:
Mainly used for park, square, street. Parking lot.
About Artop Technology
We are Artop Technology Company, founded in 2003, specializing in R&D, manufacturing, and marketing in the field of LED outdoor lighting products and honored as a National Hi-tech Enterprise. China advanced Enterprise in Harmonious Labor Relations. More than 10 years development. Artop Technology independently designs and manufactures
LED street lights, LED tunnel lights, LED gas station lights, LED high bay lights, LED garden lights, LED tube lights, LED down lights and other LED lights, who supplies quality LED lights, as well as the leading provider in energy-saving solutions.
We are developing the new Series of LED lights in the early of 2013, welcome to view our products via website link
as following: http://www.artopled.com/products.aspx
There are CREE & Philips Lumileds Chip, Philips power supply, 5 years warranty, photocell & radar motion, with CE, RoHS, FCC, UL etc. certificates.
Contact
Michael, sales and marketing, Artop Technology Co., Ltd. +86-592-5922245
E-mail:sales@artopled.com
Web Site:www.artopled.com