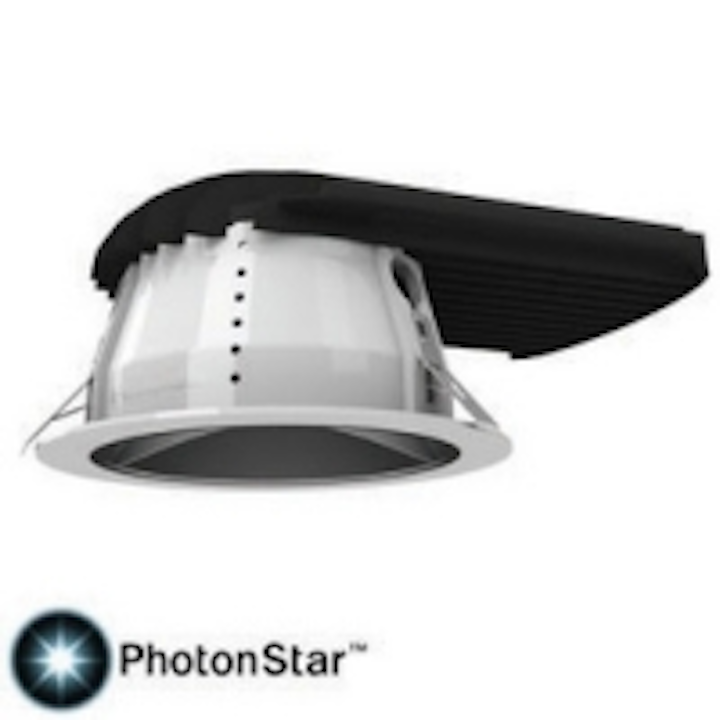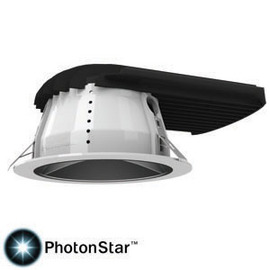 Date Announced: 26 Jul 2013
PhotonStar LED ltd. has extended the Nemesis LED downlight range to offer the Nemesis+; one of the first true replacements for 70W CDM-T fittings.
The brand new downlight provides a highly efficient, controllable solution for retail applications, matching the aesthetics, form factor and light quality expected in the challenging application.
The Nemesis+ delivers up to 5300 lumens at up to 96llm/cW, providing higher efficiency and higher performance (from the luminaire) than CDM-T fittings (which typically offer 45llm/cW and poor LOR).
Unlike CDM-T lamps, the luminaire can be used with presence detection, daylight linking and dimming controls, further saving energy whilst meeting the more challenging building regulations for controls*.
Ideal in retail applications, the Nemesis+ offers options to match CDM-T lamps at Ra80+ and Ra90+. Wallwash and colour tuneable versions are also available.
The Nemesis+ is an instant-on solution with no re-strike issues and contains no IR, UV or mercury; eliminating the safety and explosion risks attributed to CDM-T lamps.
The new UK manufactured Nemesis has a long rated life (L70F10) of 50,000 hours and provides a low glare solution, based on a build heritage of more than 4 years.
*In accordance with the latest 2013 Part L2 regulations, the Nemesis+ offers a solution for retail projects that cannot be met by CDM-T.
Contact
PhotonStar LED ltd. marketing: marketing@photonstarled.com
E-mail:sales@photonstarled.com
Web Site:www.photonstarlighting.com